Highlighting Female Artists & Makers for International Women's Day
8/03/2022 News Stories & Press Release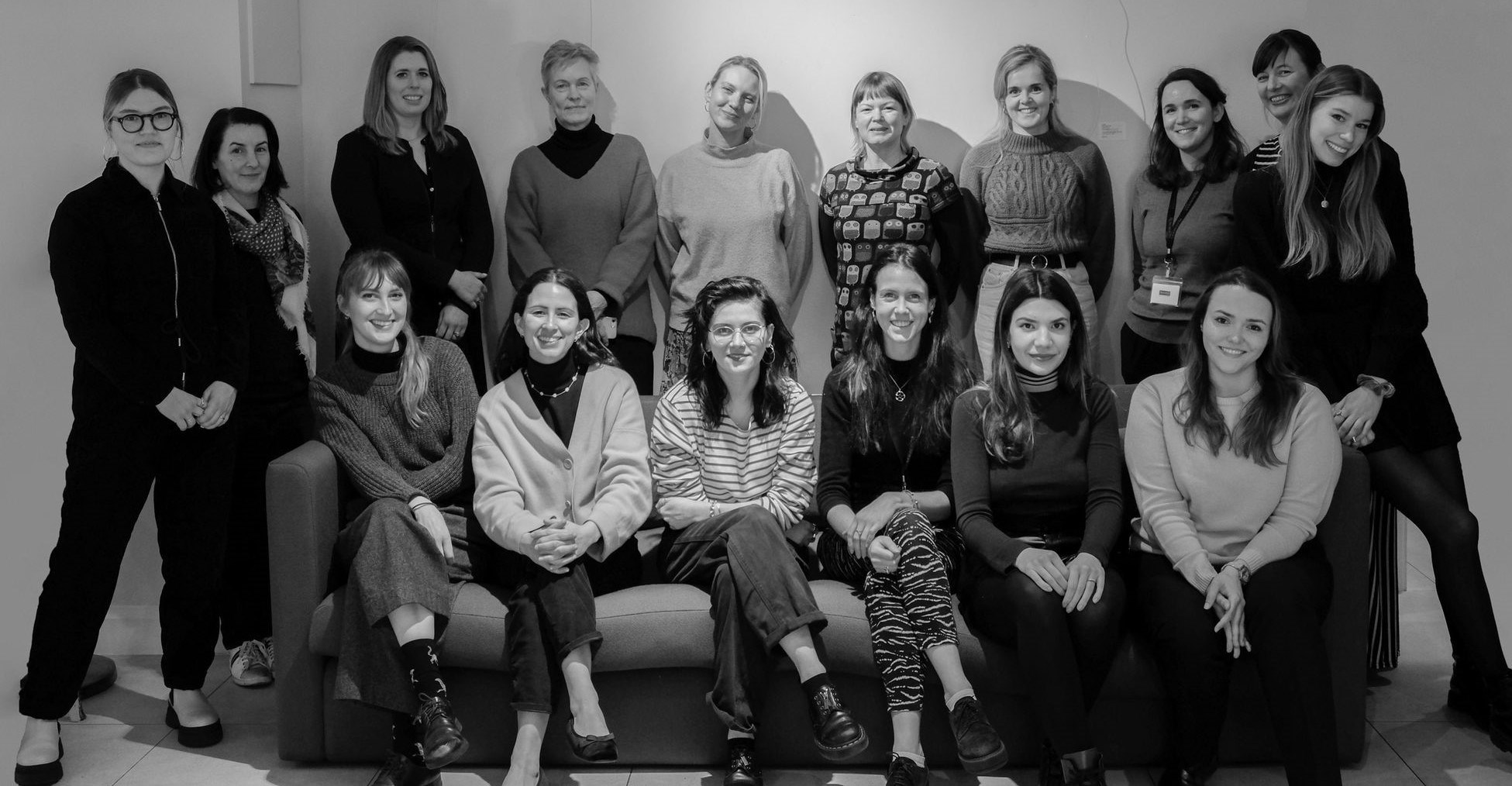 A handful of the women that make up Roseberys 
While any day makes for a great opportunity to celebrate the women in your life, International Women's Day gives you one more reason to do exactly that. International Women's Day is a global day celebrating the social, economic, cultural, and political achievements of women, with the first gathering held in 1911.
To celebrate this day, we asked a handful of the women at Roseberys to choose their favourite female artist or maker.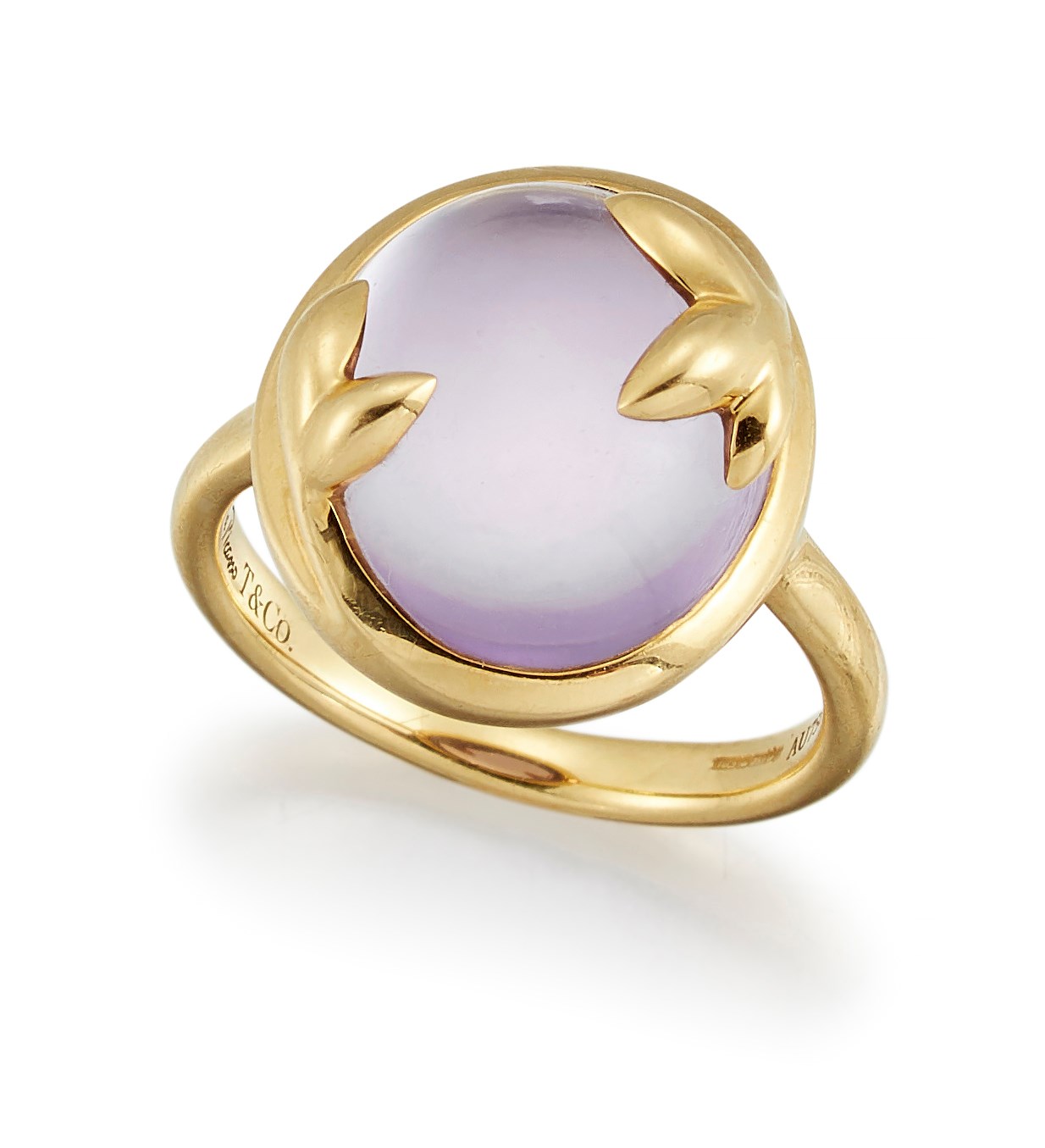 A Paloma Picasso amethyst 'Olive Leaf' ring sold at Roseberys
Vicki Wonfor
Joint Managing Director and Head of Corporate Collections

One of my favourite female jewellery designers is Paloma Picasso, the daughter of Pablo Picasso and Francoise Gilot. Paloma created her first collection for Tiffany & Co in 1980 and continues to design for them. My favourite piece is the 'Love' necklace from the Graffiti collection that drew inspiration from the street and urban graffiti motifs in New York in the late 70s which otherwise were seen as vandalism, it was seen as very edgy for Tiffany & Co to be producing when it was first released.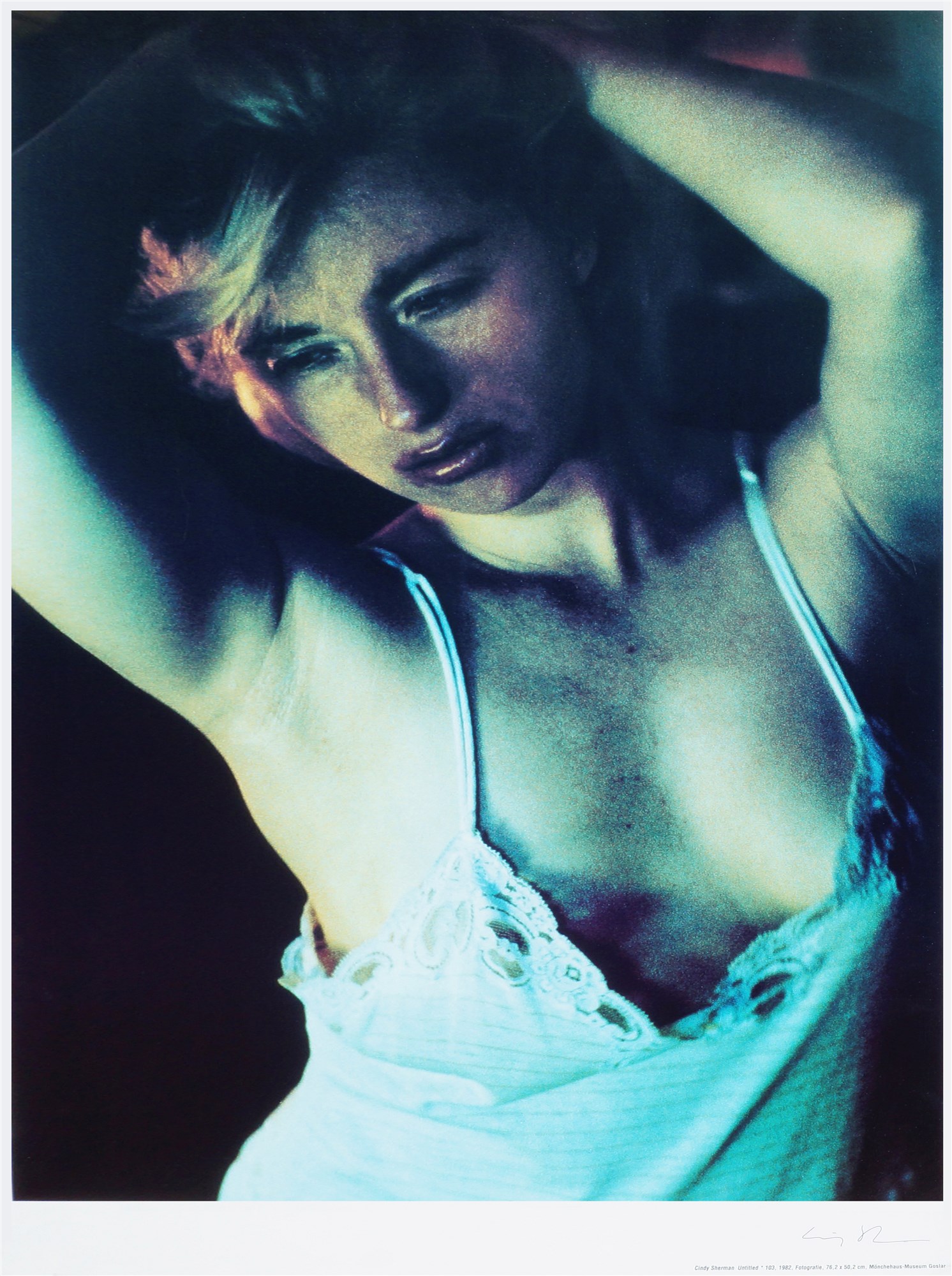 Cindy Sherman, American b.1954- Untitled*103, 1982; offset lithographic poster in colours sold at Roseberys
Elizabeth Wormald
Specialist, Prints and Multiples

My favourite woman artist is Cindy Sherman.  Sherman, born in 1954, is arguably one of the most influential and important artists in 20th Century art. Her self-portraits centre around performance, using transformation and masquerade to deconstruct the nature of identity and gender. Sherman is best known for her Untitled Film Stills (1977-80), in which she portrays female stereotypes from film and media including the jilted lover and unhappy housewife. My favourite works are the History Portraits (1989-1990) which parody a number of renowned western paintings- her playful tone gives serious food for thought about the mannered depiction of women throughout art history.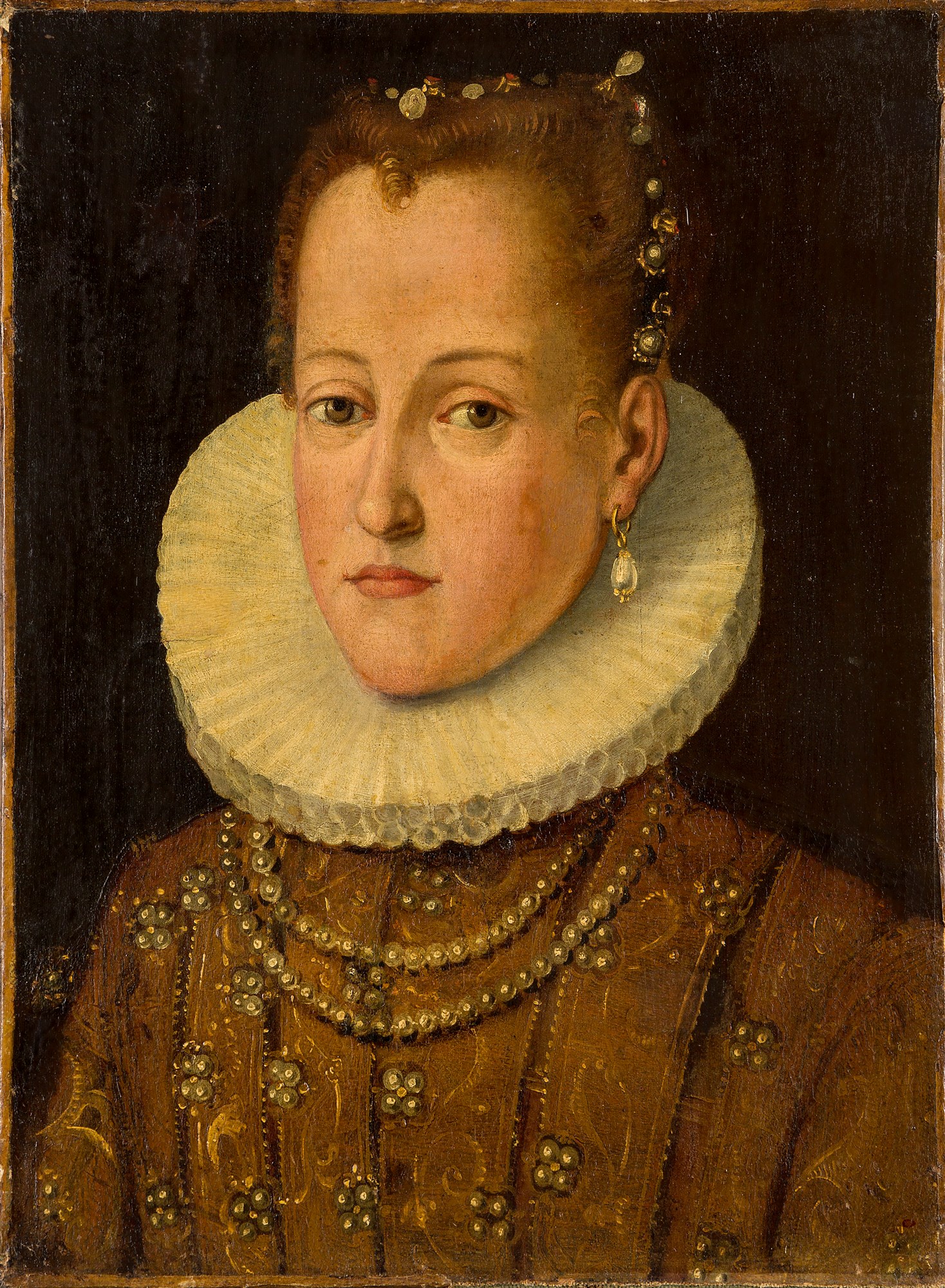 Manner of Lavinia Fontana, late 17th century- Portrait of a lady, quarter-length, turned to the left wearing a ruff and pearl earring; oil on canvas sold at Roseberys
Lara L'vov-Basirov 
Head of Sale & Specialist Old Master & 19th Century Pictures
Bologna-born Lavinia Fontana (1552-1614) was an exceptionally skilled painter in the Mannerist style, whose international fame, distinguished patrons, and monetary successes in her day remain at odds with her 21st-century reputation. Active in Bologna and Rome, she was predominantly celebrated for her portraiture, though she successfully experimented, too, with religious and mythological painting. She was one of Western Europe's first professional female artists, relying on commissions for her income, and indeed she was the primary breadwinner for herself, her husband, and their eleven children! She moved to Rome in 1604 and was appointed 'Portraitist in Ordinary at the Vatican', with Pope Paul V himself among her sitters. Her monumental 'The Visit of the Queen of Sheba to King Solomon', housed in the National Gallery of Ireland, is a truly exquisite work, replete with biblical symbolism, and showcasing her extraordinary proficiency in both portrait and landscape painting. I also couldn't go without mentioning the female French Baroque master Louise Moillon (1610-1696), whose magnificent canvas 'The Fruit Seller' sold at Roseberys in 2021 – her ambitious figure and still-life compositions are truly sensational!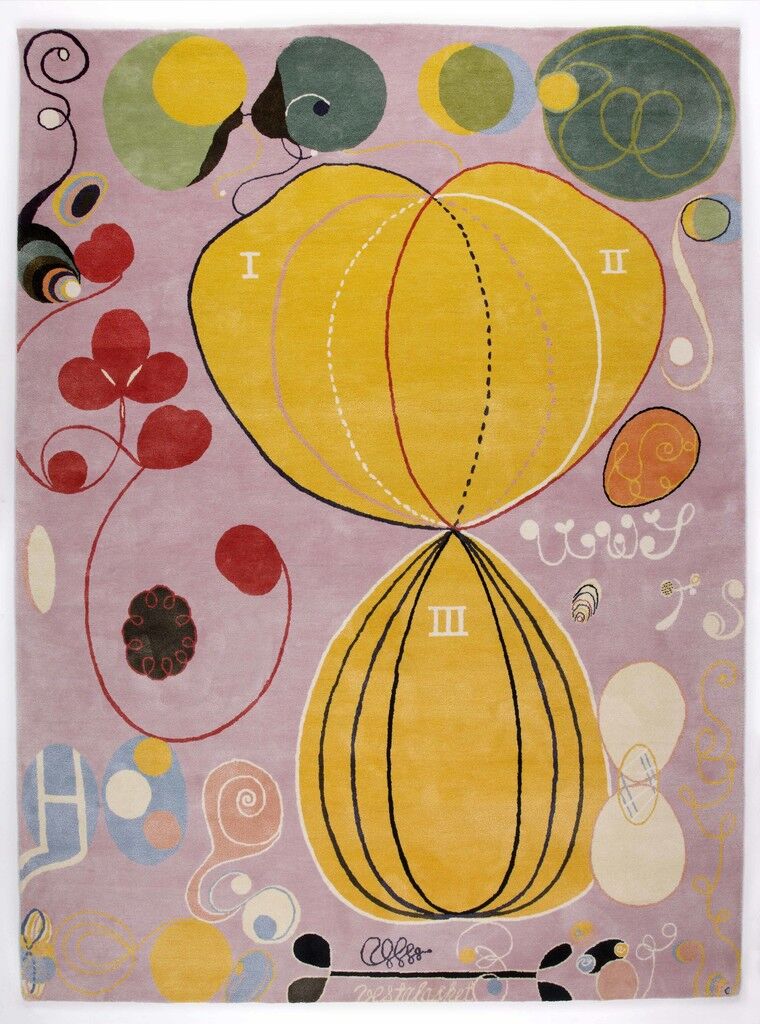 Hilma af Klint Group IV, no 7. The Ten Largest, Adulthood, 2018 CFHILL via Artsy.net

Peigi Mackillop
Marketing & PR Manager
Pioneering, Swedish artist and mystic, Hilma af Klint is my favourite female artist. She belonged to a group called "The Five", comprising a circle of women inspired by Theosophy. In 1906, guided by a spirit, the radical female painter began creating bold and colourful works in secret.  Her innovative paintings are considered among the first abstract works known in Western art history. She is often overlooked by her male counterparts (which is often sadly the case in art history) and experimented with Abstraction before the likes of Kandinsky and Mondrian. Her paintings were not discovered until 20+ years after the artist's death in 1944. Not only do I think her paintings are aesthetically incredible, but I love the theories behind her practice and her humble approach to her work. The "Hilma af Klint: Paintings for the Future" exhibition which disrupted art history forever and astounded the world, is one that I wish I could have seen in real life. It was the most successful exhibition in the Guggenheim to date – and af Klint's first-ever US solo exhibition. The show was held 75 years after her death – which is pretty wild!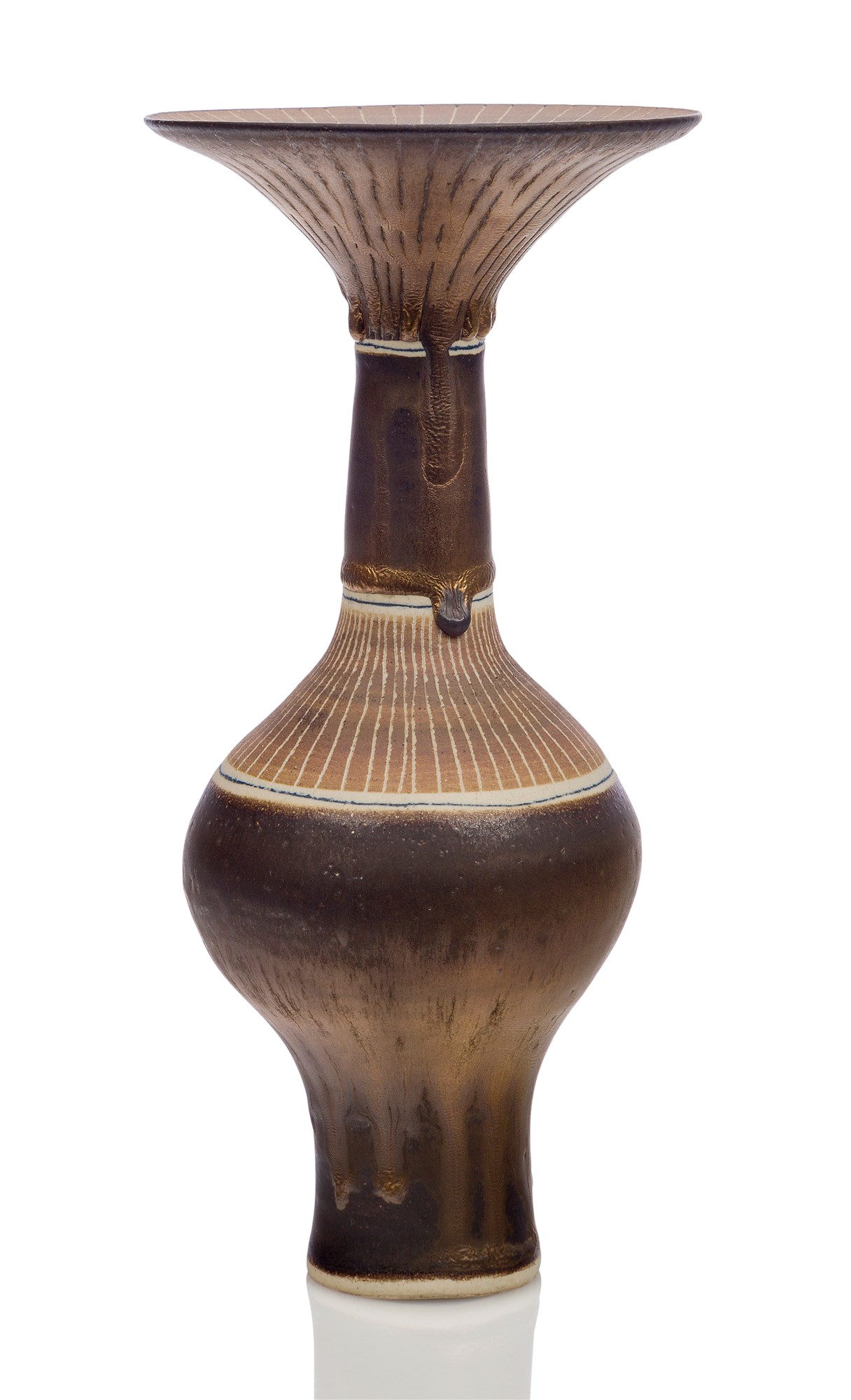 Dame Lucie Rie (1902-1995), a fine porcelain vase c.1980 sold at Roseberys
Emily Mason
Junior Cataloguer and Trainee Valuer

Dame Lucie Rie of course! Everyone now knows and loves her pots, but she has a pretty cool story. Known as a true cosmopolitan artist, Vienna born Lucie Rie is one of the female artist that inspires me most. She first became known when she won a silver medal at the Paris International Exhibition in 1925, (for which Pablo Picasso painted Guernica). In 1938, Rie fled Nazi Austria and emigrated to London, where she set up her potting studio, immediately began making work and had her first solo exhibition in 1949. For a time, she provided accommodation to another Austrian émigré, Erwin Schrödinger, a Nobel prize-winning physicist, who supposedly had some influence on her sgrafitto work. During her time in London making pots, she also created buttons for fashion shows, including the well-known designer Issey Miyaki. Rie then hired the infamous Hans Coper as her studio assistant with no experience in ceramics to help her fire the buttons, sparking his career. She continued making work, whilst teaching ceramics at Camberwell College of Art, where I was inspired to go and study. She continued to make work until the age 88, only a few years before she died. Now known to the world as Dame Lucie Rie, with an honorary doctorate from the Royal College of Art and Heriot-Watt University, her work now sells at auction for tens of thousands of pounds, and I must say, having been lucky enough to have handled them, I understand why.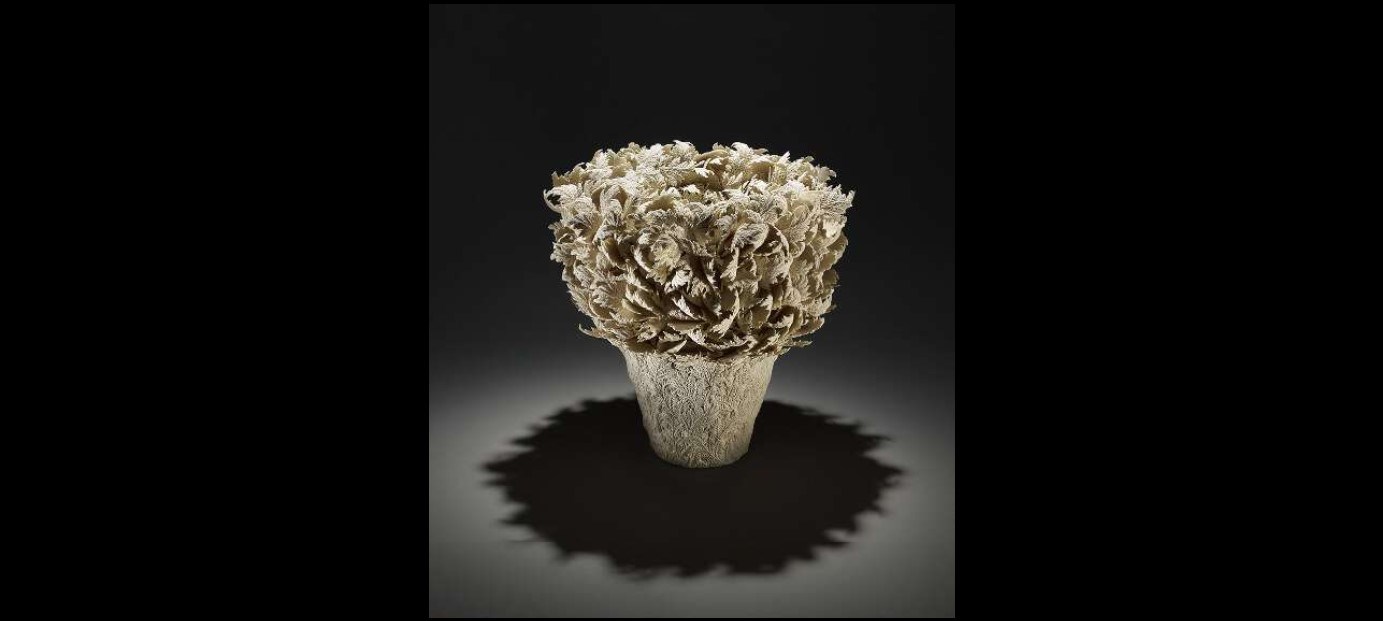 Image of the large bisque porcelain bowl by Hosono Hitomi 細野仁美 via the www.britishmuseum.org website
Ana Moas
Professional Services & Valuations Administrator and Coordinator
It is difficult to pick one favourite female artist, but I can easily remember my favourite work by a female artist: a large feather-leaves bowl with one thousand individual moulded porcelain leaves made by Hitomi Hosono and on display in the British Museum. Every time I see her porcelain sculptures, I instinctively hold my breath – in the best possible way. She makes them seem so ethereal that we almost need proof of their physical existence by touching them. What I particularly love about the feather-leaves bowls is how they are so clearly modern while evoking Japanese Jōmon period flame pots, which were decorated by pressing cords into the surface of the wet clay 16,000 years ago.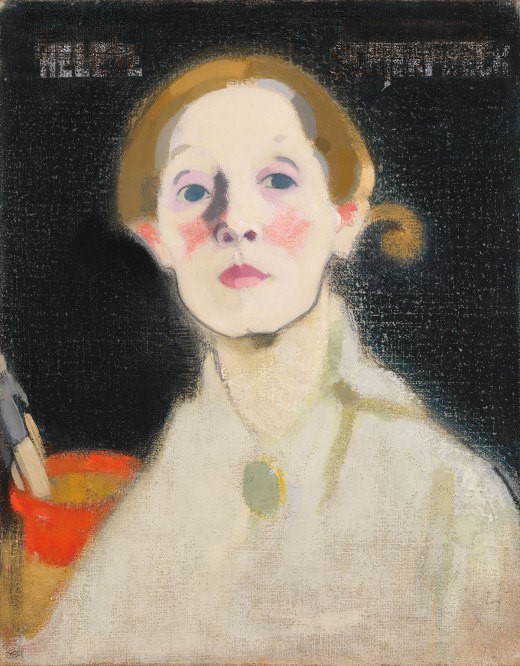 Helene Schjerfbeck,Self-Portrait, Black Background, 1915. Herman and Elisabeth Hallonblad Collection. Finnish National Gallery / Ateneum Art Museum; photo: Finnish National Gallery / Yehia Eweis.

Sophie Hetherton
Junior Pictures Specialist & Sale Co-ordinator
Helene Schjerfbeck (1862-1946), is one of my favourite female artists. I first came across Helene Schjerfbeck when I went to her Royal Academy exhibition back in 2019. Born in 1862, Schjerfbeck is considered a national icon in her native country Finland with her artistic output displaying an ever-changing and unique approach to painting. The exhibition gave a glimpse of her skill across all genres, however, the final room cleverly showcased her fascinating evolution in style with seventeen self-portraits, all completed between 1884 and 1945. In this one room, you were able to see her early French-inspired naturalistic depictions of herself, right through to the highly-abstracted portraits completed in the 1940s. Her self-portrait of 1912 particularly sticks in my mind, showing her expressive and modernist approach through the simple brushstrokes and the cool tones of her skin set against the grey and orange background. Schjerfbeck's whole career documents such a tumultuous and varied period in art across Europe. She stands as being one of my favourite artists for the fact that her work continued to push boundaries and was never constrained by artistic expectations of the critics or public.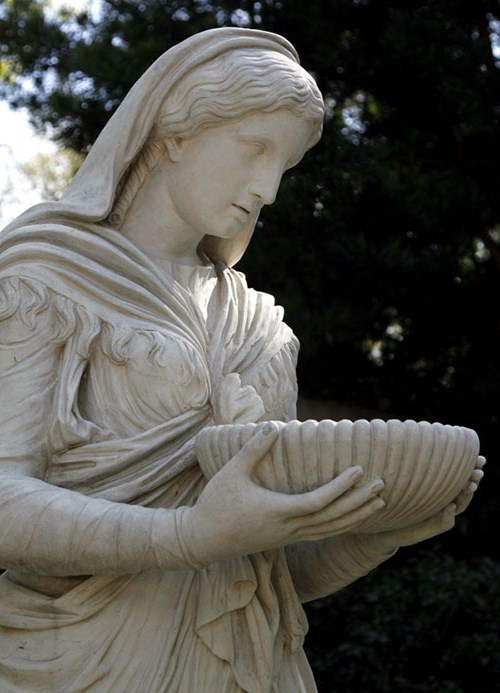 Coadestone statue, Lady Gandes, 1794, courtesy Museum of Fine Arts, Houston; The Rienzi Collection via thecultureconcept.com
Anna Evans
Head of Sale Works of Art, Clocks & Sculpture
Eleanor Coade (1733-1821) was a pioneering woman whose life and achievements, as is so often the case, went largely unsung during her lifetime. Eighteenth-century businesswomen are few, and even those we know of were almost always wives or widows carrying on their husband's business. Not so Mrs Coade: she never married ('mistress' was a courtesy title) and at the age of 36 she became an independent Georgian businesswoman who successfully adapted a secret formula to manufacture an elegant artificial stone. In 1769 she took on a failing artificial stone manufactory at King's Arms Stairs, Narrow Wall, Lambeth (which is now the site of the Royal Festival Hall), and established her 'Artificial Stone Manufactory'. She took charge and changed the brand name from Lithodypyra ('twice fired stone') to the snappier 'Coade stone.'  The business produced sculpture and decorative architectural ornament in a material – today referred to as 'Coade' stone – which could be cast in complex forms and which was highly resistant to damage from the elements.  It is made from a mixture of ground glass, flint, sand, clay and petrified clay, a combination which often turned out to be more durable than the stone it was imitating.  The mixture was then poured into moulds, dried, fired in kilns and finished by hand.  Mrs Coade's genius lay in her quality control and her entrepreneurship. Firstly, she persuaded some of the finest sculptors of the day to create the models for her catalogue of sculpture and ornament such as John Bacon and Joseph Panzetta.  She then persuaded the world that the resulting works were not only indistinguishable from natural stone but better than natural stone. Her story fascinates me as it is so unusual to find such a successful and groundbreaking woman working in Georgian London.  The works produced by her manufactory are as beautiful today as when they were first fired in the kilns in Lambeth.  To this day she remains largely unknown except to those who work and study architecture but the hundreds of examples of Coade stone ornamentation across Britain and elsewhere act as her enduring legacy.