Helen Ho #Takes5
18/02/2022 Modern & Contemporary British Art, News Stories & Press Release, Impressionist, Modern & Post War Art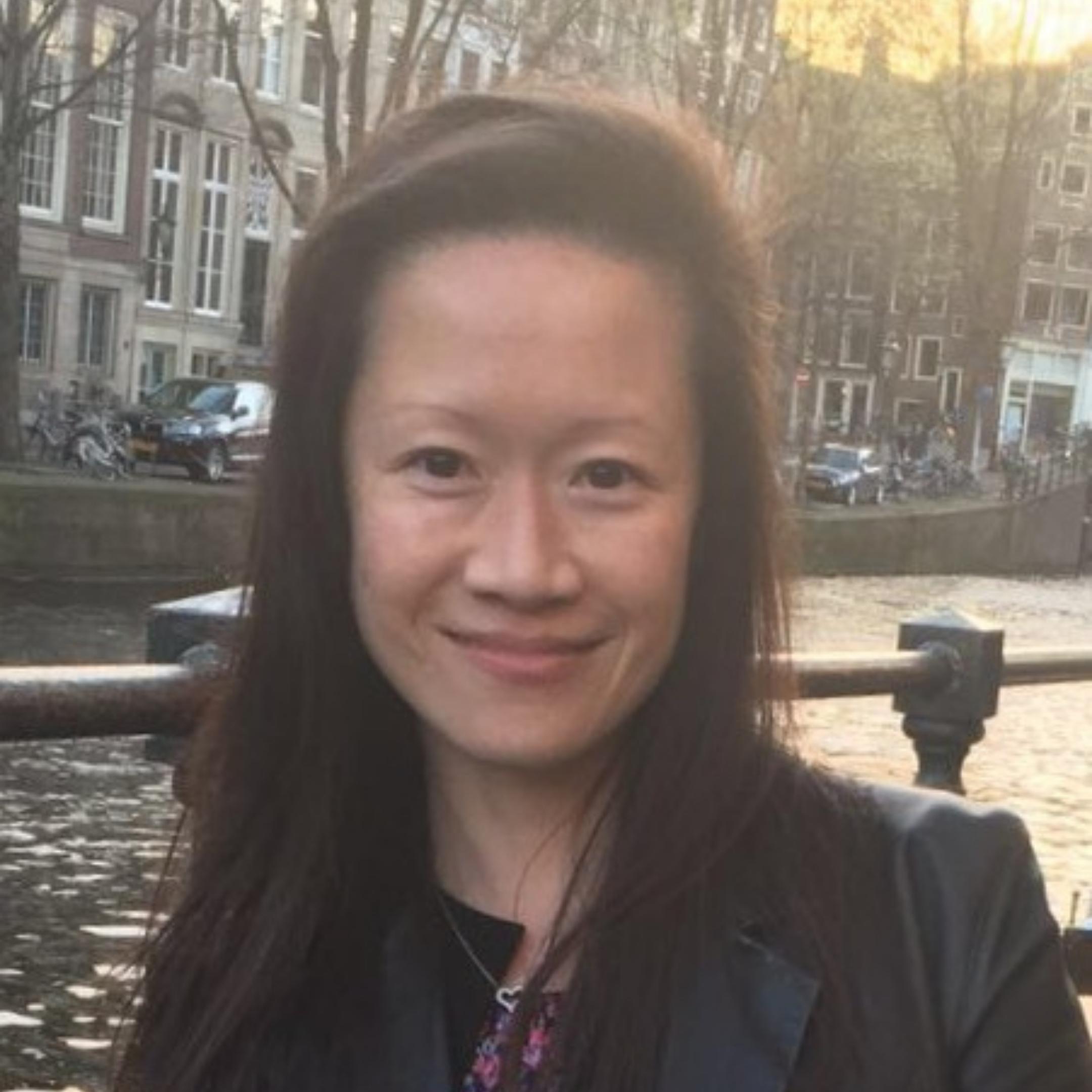 An image of Helen Ho 
Meet Helen Ho. Helen is a contemporary art specialist with extensive experience working with collectors of all backgrounds and cultivating relationships with different stakeholders, from artists and gallerists to corporates and institutions. 
Since 2010, Helen has been the manager of dslcollection, one of the most prominent private collections of Chinese contemporary art in Europe. A key focus in this role is to create content across different digital platforms (such as online magazines, newsletters, and social media) that not only involves working closely with designers and IT, but also managing a large database of important contacts as well as physical and digital mailouts.
A former specialist consultant to Bonhams London, Helen operates as an independent researcher and adviser, collaborating with international collectors and institutions on projects including art seminars, collectors' events, touring exhibitions, collection management, as well as general acquisition and sale of artworks. 

Here, Helen takes5, to pick five of her favourite upcoming lots in Roseberys 'A collection of works from the descendants of Arthur Tooth & Sons (1842-1972)' auction that will take place on Monday 21 February.


Lot 12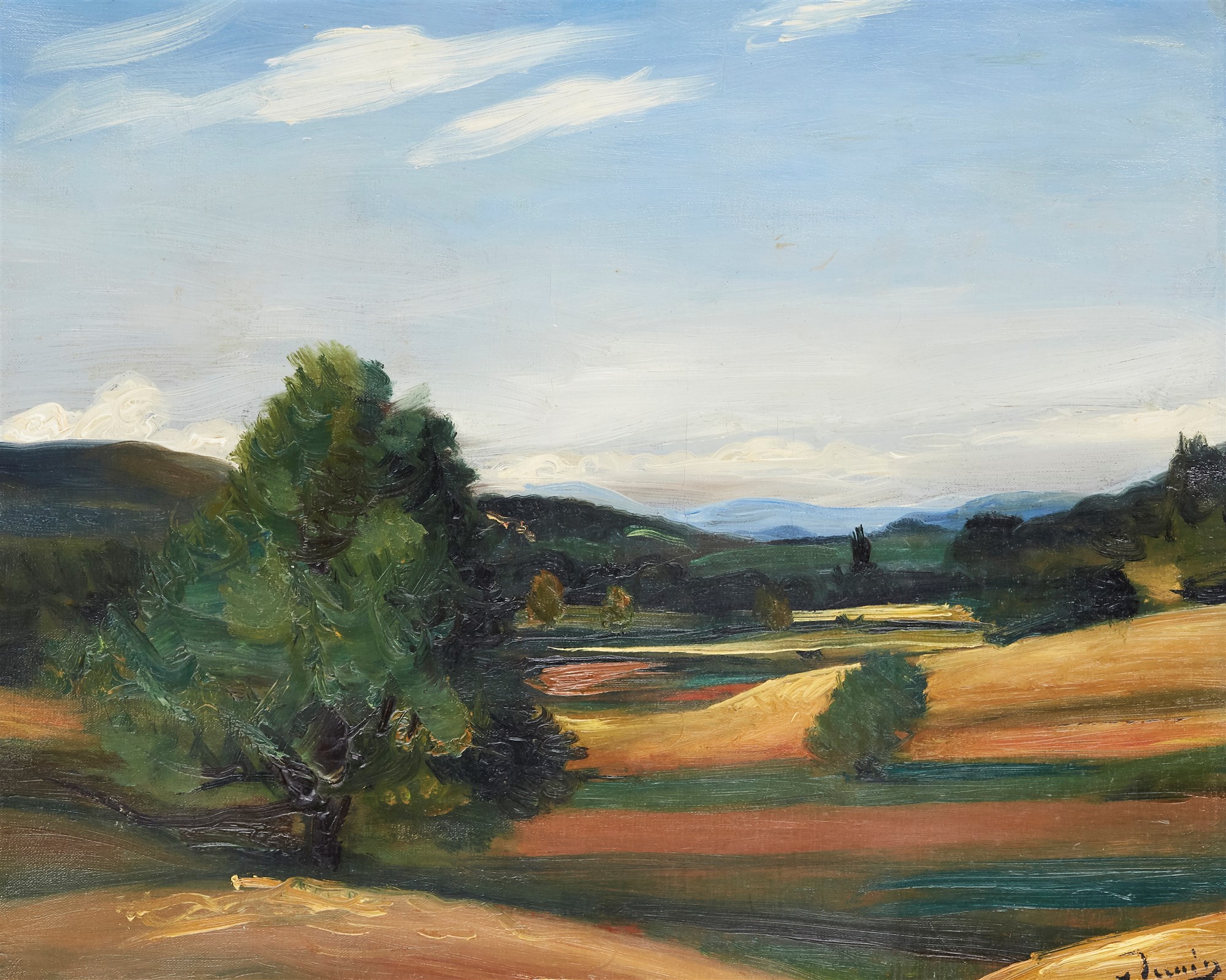 On offer with a pre-sale guide price of £15,000-£20,000 from French painter, sculptor and co-founder of Fauvism, André Derain, 1880-1954, is a signed oil on canvas titled 'Paysage', measuring 32x39.5cm. Derain's innovative approach to landscape, form, and colour, such as the work on offer, helped establish a framework for Fauvism in the early 20th century. A comparable work by the artist was recently sold at Christie's, New York, on 8 October 2020 for $52,500.

View lot here 
Lot 3


Entered onto the market with a pre-sale guided price of  £7,000- £9,000 is lot 3. Albert Marquet, French 1875-1947- Landscape; oil on card laid down on canvas. Albert Marquet was closely associated with the Fauvist movement, particularly through his close friendship with Henri Matisse. The influence of Fauvism on Marquet's work is particularly evident in his representation of his surroundings through the use of softened geometric forms, creating a sense of movement and immediacy through the application of pigment in loose and undefined brushstrokes, as in the present piece. This work also exhibits the distinctive manner which set Marquet apart from his Fauvist contemporaries, with his rejection of the bold colours which defined the movement in favour of a more restrained and naturalistic palette.The present piece is typical of Marquet's style and approach, displaying particularly strong technical and compositional similarities to the many views which the artist produced throughout his career, especially those depicting his surroundings in north Africa. This work is accompanied with a certificate of inclusion in the upcoming Wildenstein Plattner catalogue raisonné. 
Lot 22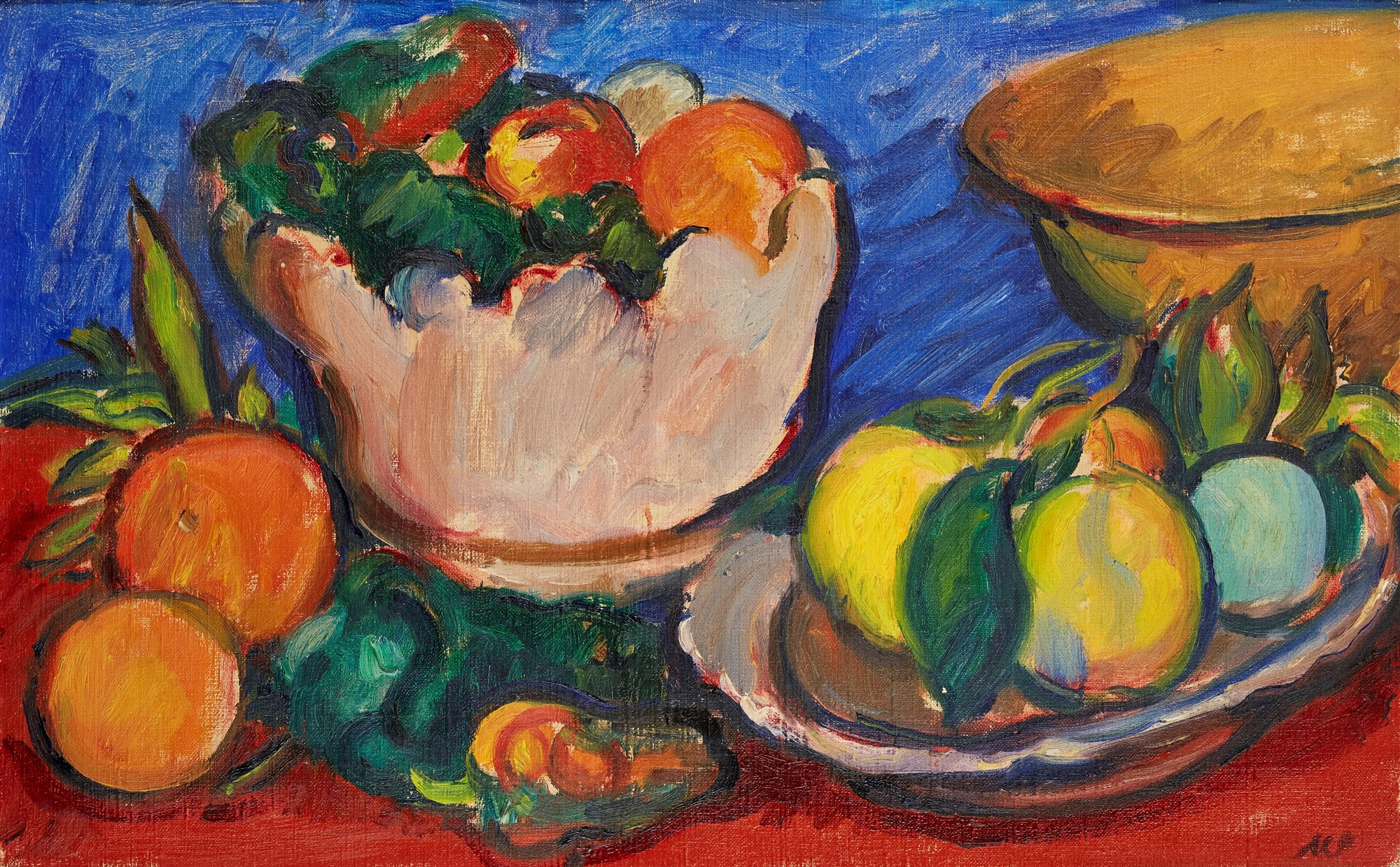 A signed oil on canvas, measuring 37x60cm by British artist Sir Matthew Smith CBE, 1879-1959, depicting flowers comes with an estimate of £20,000-30,000. A comparable work has recently been sold at Christie's London Modern British & Irish Art sale on 21 October 2021 for £40,000. A very similar painting can be found in Tate's collection titled 'Peaches', purchased from Arthur Tooth & Sons (Knapping Fund) in 1941.
Lot 26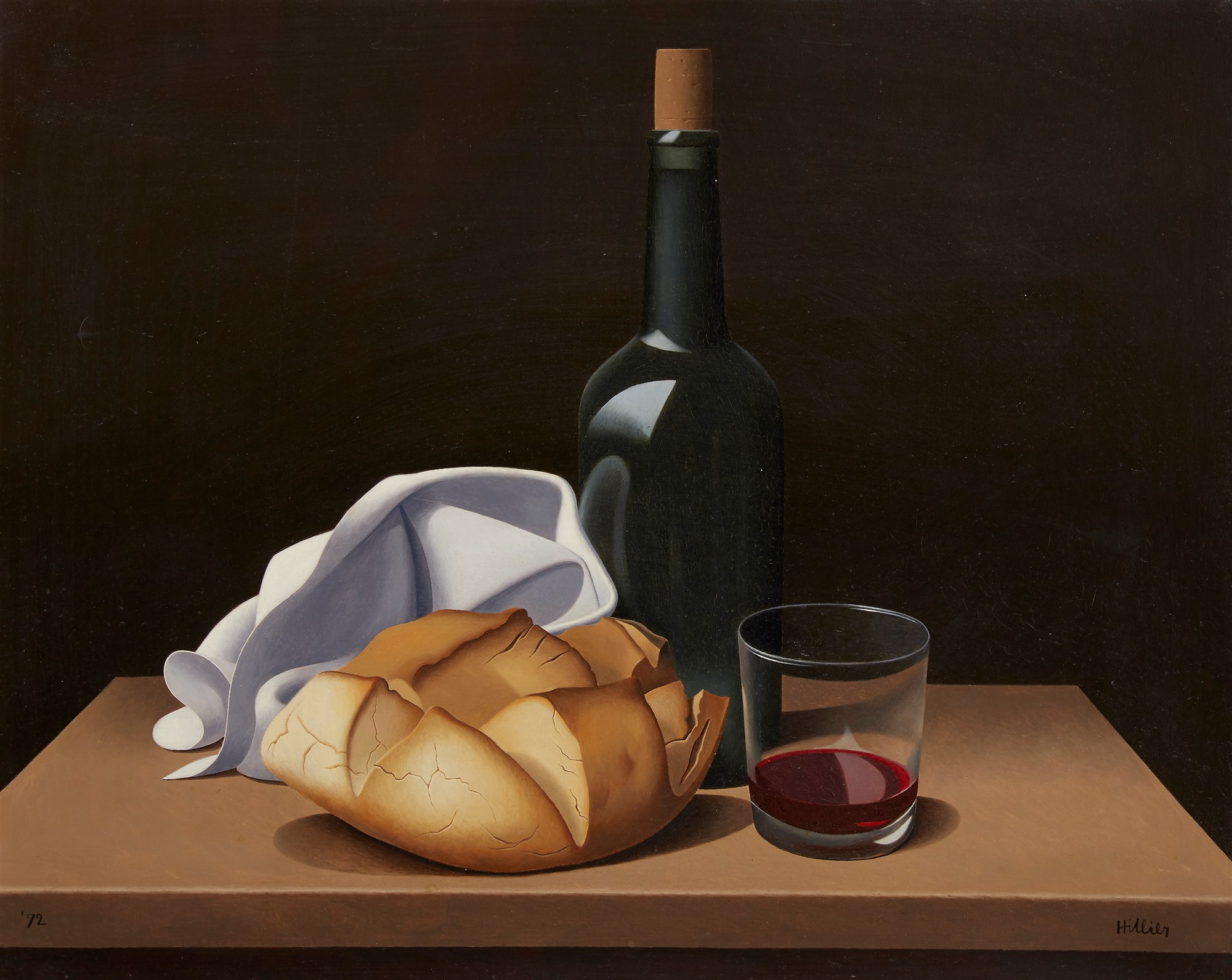 Tristram Paul Hillier RA, British 1905 –1983- 'The Spanish Loaf', 1972; oil on canvas. Tristram Hillier was a significant British surrealist artist of the 20th century. Hillier was closely connected with many key figures in the development of British art from the 1930s onwards, forming part of the Unit One group alongside his contemporary Paul Nash, whilst also heavily influenced in his work by European surrealists such as Max Ernst and George de Chirico. The present piece exhibits Hillier's highly distinctive style, defined by his use of sharp lines and striking contrast between light and shade. Hillier's work forms part of prestigious collections, including that of the Tate Gallery, the Scottish National Gallery of Modern Art, and Pallant House Gallery, amongst many others. This lot comes with an estimate of £5,000- £8,000.
Lot 47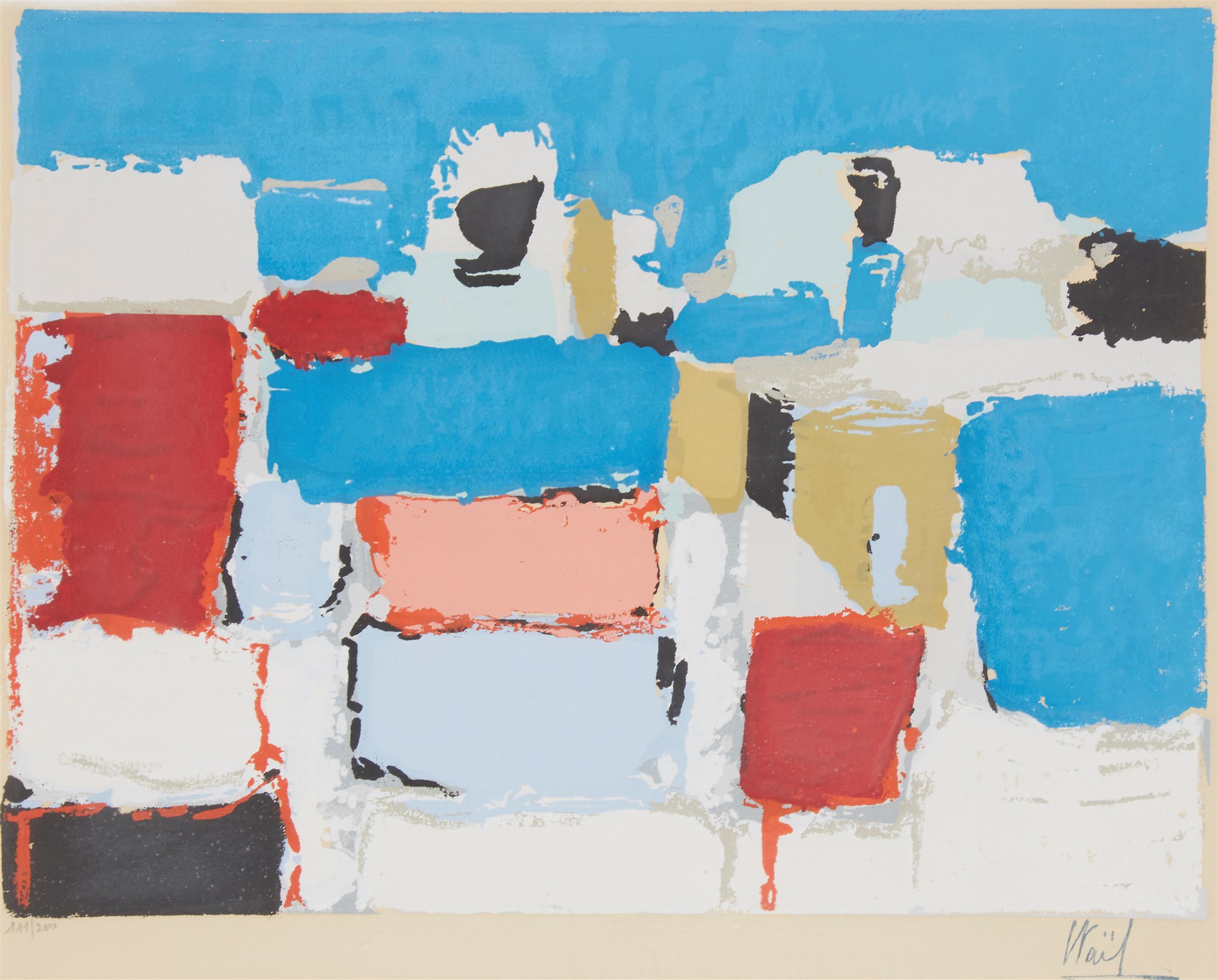 Nicolas de Staël, French 1929-2008- Méditerranée, 1952; pochoir in colours, stamped 'Staël' is Helen's last pick from the auction. This lot comes with an estimate of £80- £120.
A Collection of Works From The Descendants Of Arthur Tooth & Sons (1842-1972)
21/02/2022 2:00 PM GMT

View the fully illustrated catalogue here