Hans and Tanya Schmoller – A Penguin Classic
6/09/2016 News Stories & Press Release, Single Owner Collections
Decades of Design 6 September, 10am London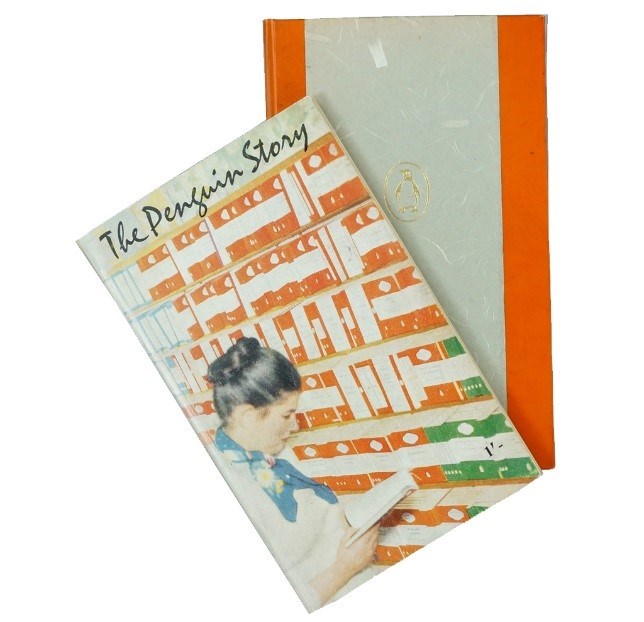 Roseberys London are delighted to offer the single owner collection of books, decorative papers and correspondence from renowned typographer Hans Schmoller and his wife and fellow design lover Tanya Schmoller.

This sale, which has been catalogued by Roseberys' book specialist John Collins, contains a range of material and related correspondence to Schmoller and his wife. A considerable proportion of the income from the sale will go to Médecins Sans Frontières, which was Tanya's favourite charity.

The collection includes fascinating and some unseen material and correspondence from the early years at Penguin, a triumphant inscription from Penguin founder Allen Lane to Schmoller in 1956 and to balance this, Schmoller condemning the 50th anniversary booklet as "pretentious, overblown and verbose". Included in the offered lots are Penguins on special paper, a missing title and two examples of the very rare Spanish Penguin books. There are also some other very rare books, including a group of Morija press items, a Meynell title limited to ten copies, a volume from Elliot Verney's prison camp library at Eichstatt and two magnificent proofs of Lynton Lamb illustrations.

Penguin was founded by Allen Lane in 1935, with the aim of selling good quality fiction at an affordable price. The first Penguin paperbacks included works by Ernest Hemingway and Agatha Christie - and cost just sixpence, the same price as a packet of cigarettes. Penguin's distinctive logo was the brainchild of his secretary, who suggested the animal to Mr Lane when he said that he wanted a "dignified but flippant" symbol for the business.
Hans Schmoller was born in Berlin in 1916. After an apprenticeship as a compositor, studying typography on day-release, he fled the Nazis via London to Morija in what is now Lesotho. There, between 1938 and 1947, Schmoller oversaw the composing room at the printing works of the Paris Evangelical Missionary Society.

In 1946 he became a British subject, arriving in England, where he initially worked for the Curwen Press. He joined Penguin Books as typographer in 1949; he was head of production from 1956, and a director from 1960 until his retirement in 1976. He contributed to many of the publications on printing and was an external examiner at Reading University typography department and for the City and Guilds Institute. He won awards for his book design and became Royal Designer for Industry in 1976. Schmoller died in 1985, leaving his wife and colleague Tanya.
Tanya Schmoller (née Kent) was born in Concillas, Uruguay in 1918. She left school at 17 and later, while working for the British Council, met Allen Lane – Penguin books founder; who offered her a life-changing job at Penguin and the chance to study at LSE. She worked closely on and off for Lane, as PA and editor, until his death in 1970. She married Hans Schmoller in 1950 and they collaborated on several projects, most notably the Complete Pelican Shakespeare. She shared Hans's passion for decorated papers and after he died, continued collecting and writing on the subject, alongside working for two degrees at the Open University (the second one gained when she was 85). After giving her collection of decorated papers to Manchester Metropolitan University, she travelled there once a week as archivist and was awarded an honorary doctorate by MMU on her 90th birthday.
Tanya passed away this January 2016.

Hans and Tanya were each in different ways inveterate collectors and cataloguers. They were also regular donors of material to libraries and museums. Here are some examples of collections bequeathed in their lifetimes:

Early 1970s – to Reading University typography department (where Schmoller was then an external examiner), book designs, layouts, specifications, grids, proofs, and notes for the Pelican Shakespeare; 1979 – the world's largest private collection of Penguin books (11,000) to LSE, later sold by LSE; 1983 – 183 Insel Bücherei titles given by Hans to Cambridge University Library, in memory of his parents, who were killed by the Nazis; 2002 – collection of decorated papers and associated books given by Tanya to Manchester Metropolitan University Library; 2004 – correspondence (mainly war-time) in German to/from Hans, given by Tanya to the Wiener Library for the Study of the Holocaust and Genocide.
Other items are at the library of the St Bride's Foundation, the Penguin Archive in Bristol University Library Special Collections, and the library of the RSA.
On Tanya's death the problem arose of what to do with the material still in her possession. The executors have made further donations of decorated papers to MMU, and of books and socially important Penguin-related material to the Bristol Penguin Archive.
The remaining collection is being offered at Roseberys on Tuesday 6 September as part of their specialist Decades of Design auction. The catalogue will be online from Thursday 18 September.
Featured lots: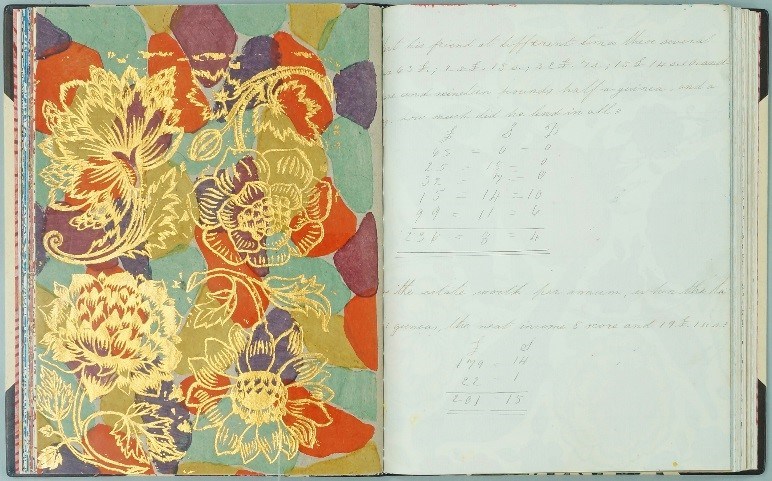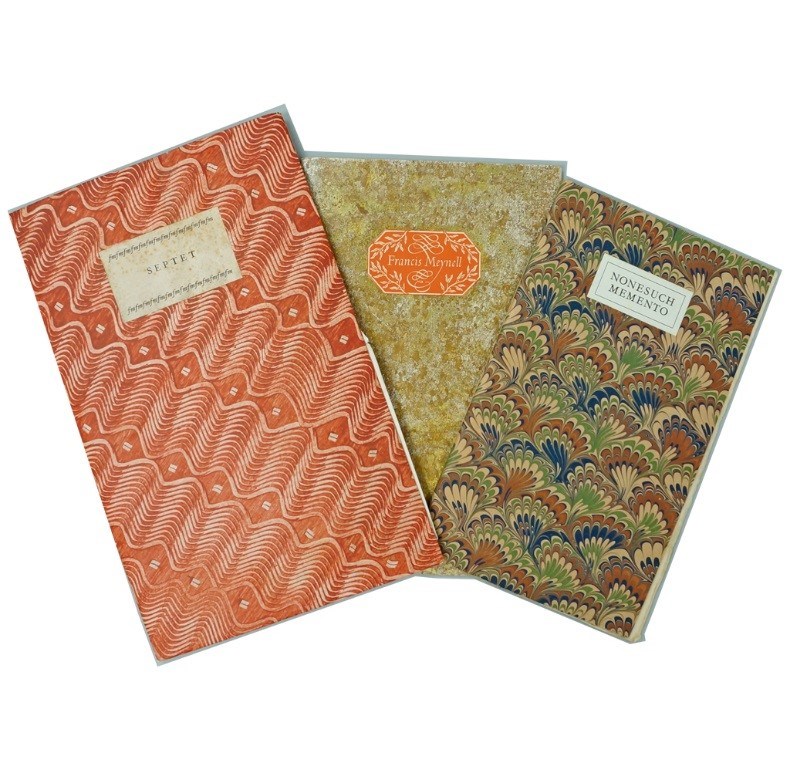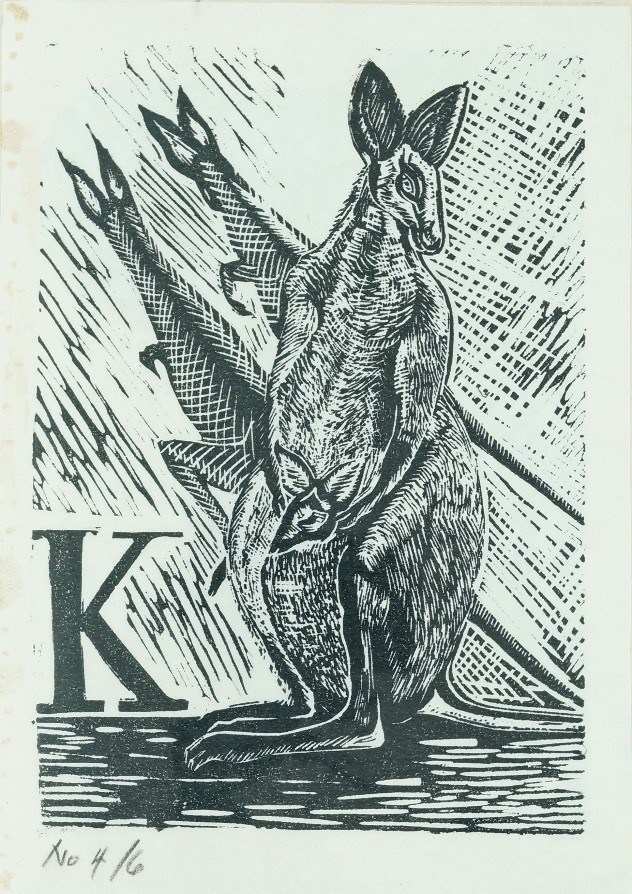 Full catalogue will be available online from 18 August
Auction date: 6 September, 10am London
~Ends~
For further information please contact Charlotte Meddings charlottemeddings@roseberys.co.uk +44 (0) 20 8761 2522
Roseberys is a privately owned auction house operating at the heart of the fine art market for more than 25 years.
With offices in London's Mayfair and Lambeth Roseberys offer a calendar of more than twelve specialist fine art, antiques and collectibles auctions each year.
Specialist sales include a wide range of Asian and Islamic Arts, Modern and Contemporary Art and Design, Decorative Art, Fine Silver and Jewellery, Ceramics, Paintings, Prints, Photography, Antique Textiles, Vintage Fashion and Fine Wine and Whisky.
Roseberys team of world-renowned specialists also provide a wide range of art market services to professional clients, including valuations for insurance and probate.
Roseberys is a member of SOFAA – The Society of Fine Art Auctioneers.