Dr Ian Massey #takes5 : Modern & Contemporary British Art
17/05/2021 News Stories & Press Release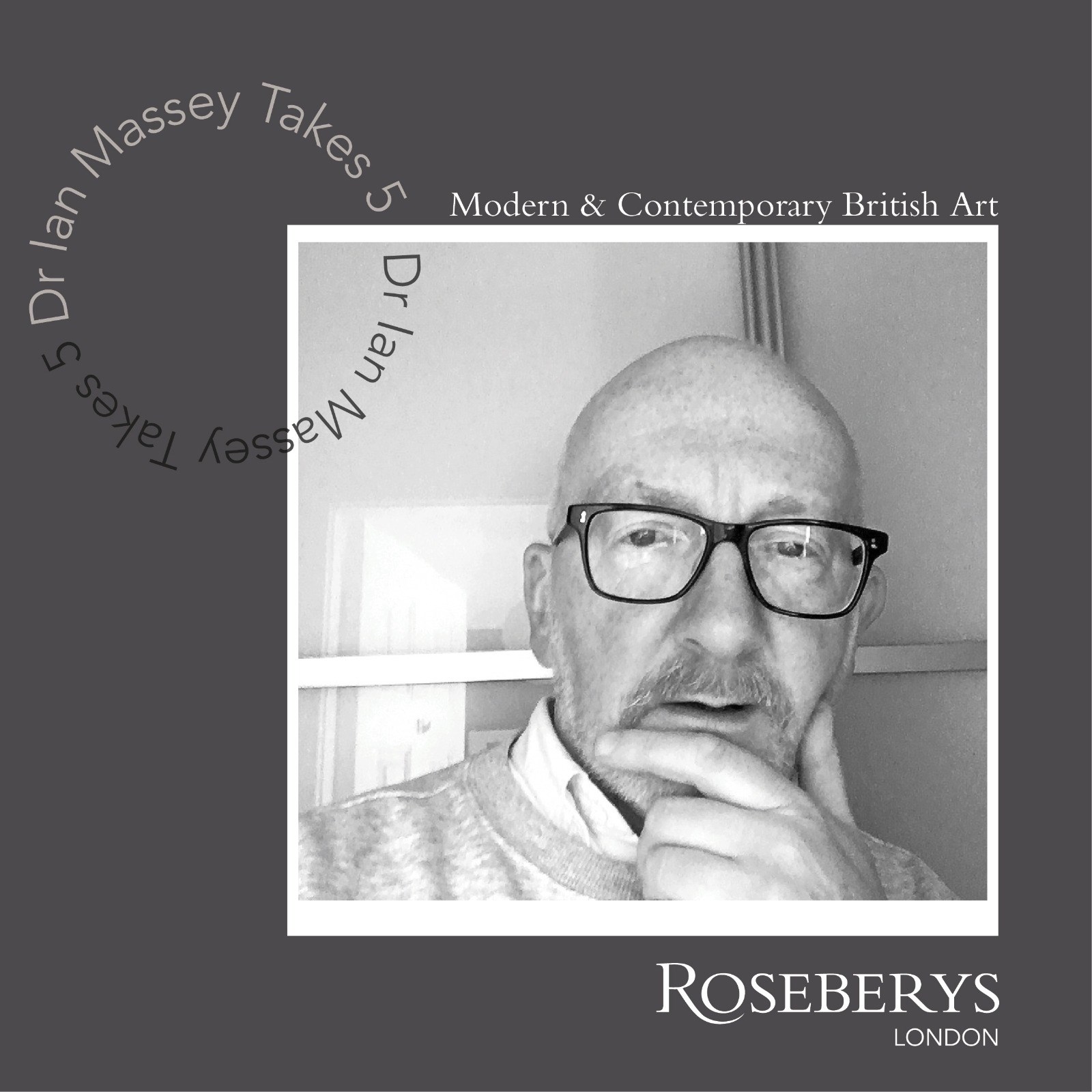 Meet Dr Ian Massey, an independent writer and curator. His publications include a monograph biography of Patrick Procktor : Art and Life (Unicorn Press, 2010), and volumes on Keith Vaughan and John Blackburn. His book about St Ives sculptor John Milne and his circle will be published by Ridinghouse early in 2022. You can find out more about Dr. Ian Massey and his work via his website which serves as a forum for his writings on art, and activities as exhibition curator and public speaker, here : www.ianmasseyart.co.uk
Instagram: https://instagram.com/ianmasseyart/
Twitter: https://twitter.com/IanMasseyArt

Here, Dr Ian Massey #takes5 to pick five of his favourite lots from the upcoming Modern & Contemporary British Art auction that will take place at Roseberys on Tuesday 25 May, starting at 11am.
Lot 3:  John Anthony Park RBA ROI,  British 1880-1962 - The Fishing Fleet Setting off at Dawn, 1910; oil on canvas laid down on card, signed and dated lower right 'JA Park 10', 22.5 x 28 cm (ARR) 
Estimate: £1,200- £1,800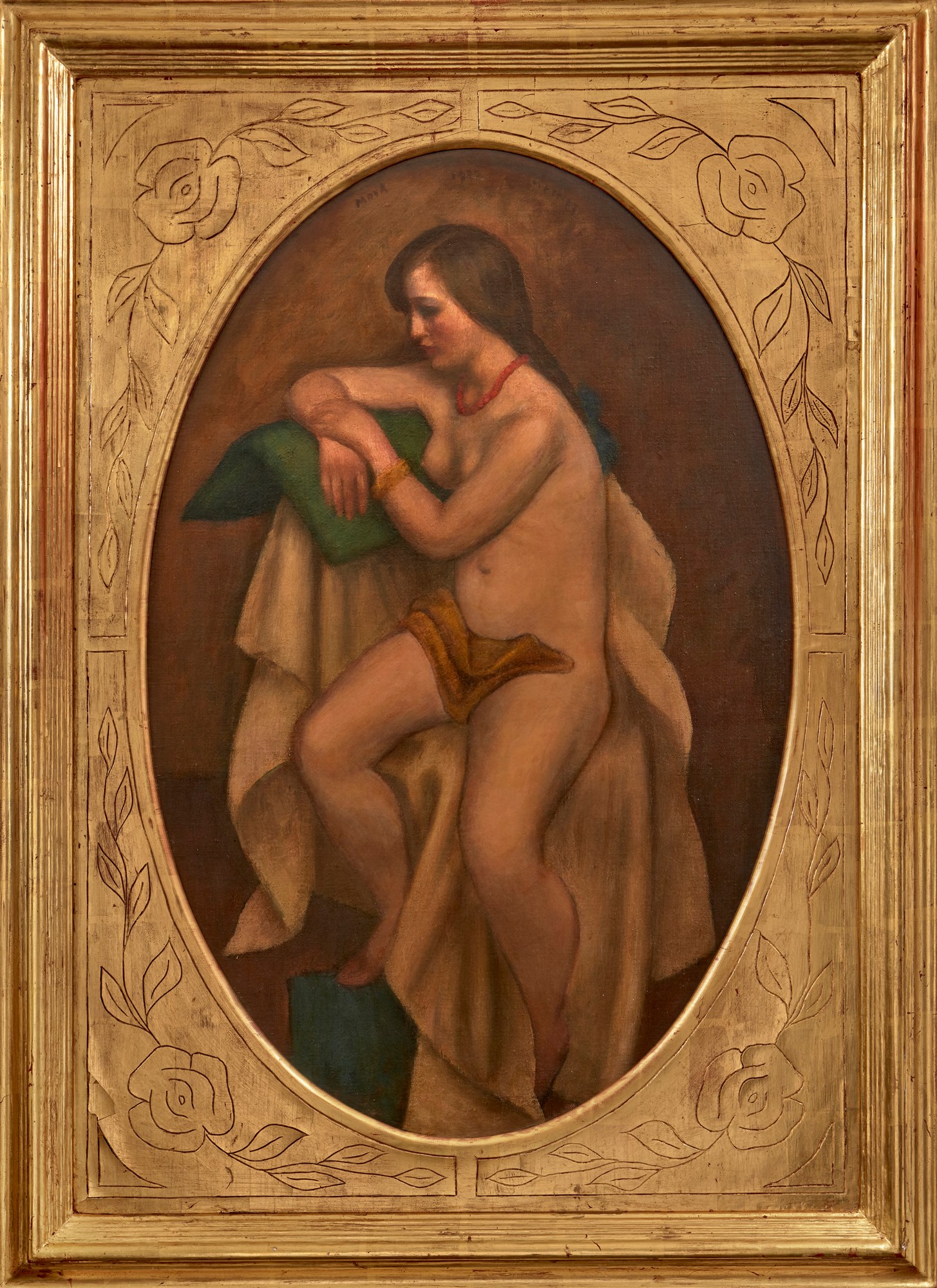 Lot 9: Mark Gertler, British 1891-1939 - Adolescence, 1922; oil on canvas, signed and dated 'Mark 1922 Gertler', 75.5 x 50 cm Provenance: Goupil Gallery, London; Hon. Sir Jasper Ridley, purchased from the above in 1923 and thence by descent; Sotheby's 7 November 1990 lot 53, unsold; Sotheby's 13 May 1992 lot 34; where purchased by the present owner. Literature: The Times, 1 February 1923; Anthony Bertram, The Spectator, 130, 17 February 1923, p.280; Hubert Wellington, Mark Gertler, Fleuron Press, London, 1925, no.8, (illus.); John Woodeson, Mark Gertler: Biography of a Painter, 1891-1939, Sidgwick & Jackson, London, 1972, p.374; Sarah MacDougall, Mark Gertler, 2002, p.212. Exhibition: Goupil Gallery 1923, no.24; Amsterdam, Stedelijk Museum, Loan Exhibition of British Art, 1936, no.158; London, Whitechapel Art Gallery, Mark Gertler, 1949, no.23. This lot is accompanied with a copy of a letter from Sir Jasper Ridley's son confirming the Ridley family's ownership.
Estimate: £30,000- £50,000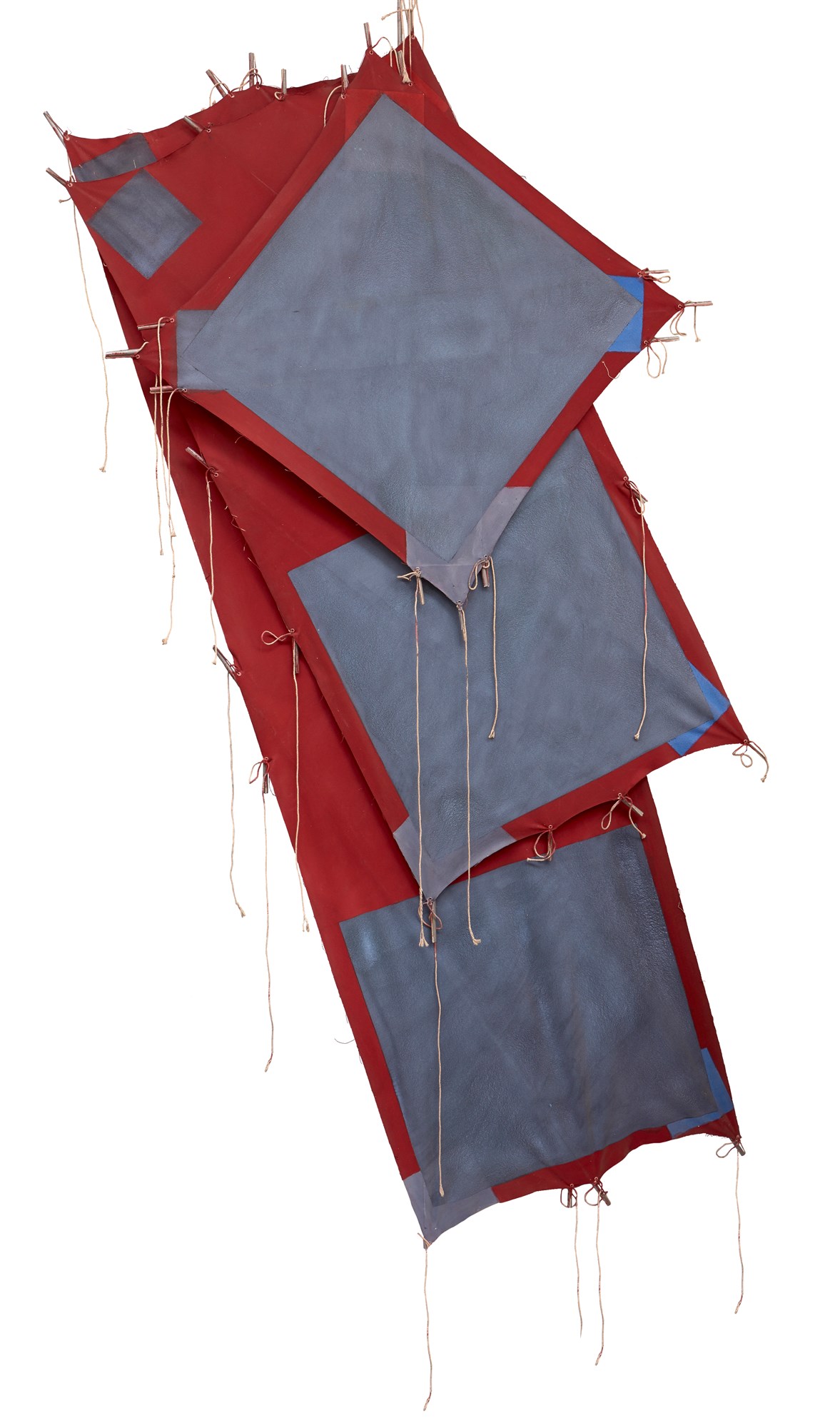 Lot 43: Richard Smith CBE, British 1931-2016 - Far Corners, 1979; acrylic on canvas, mixed media construction in three pieces, each signed, titled, dated and numbered on an attached canvas tag 'R Smith Far Corners 79', 240 x 74 cm, 167.5 x 78.2 cm, 88 x 83.5 cm (unframed) (3) (ARR) Note: with thanks to the Richard Smith Estate for their assistance cataloguing this lot.  
Estimate: £8,000- £12,000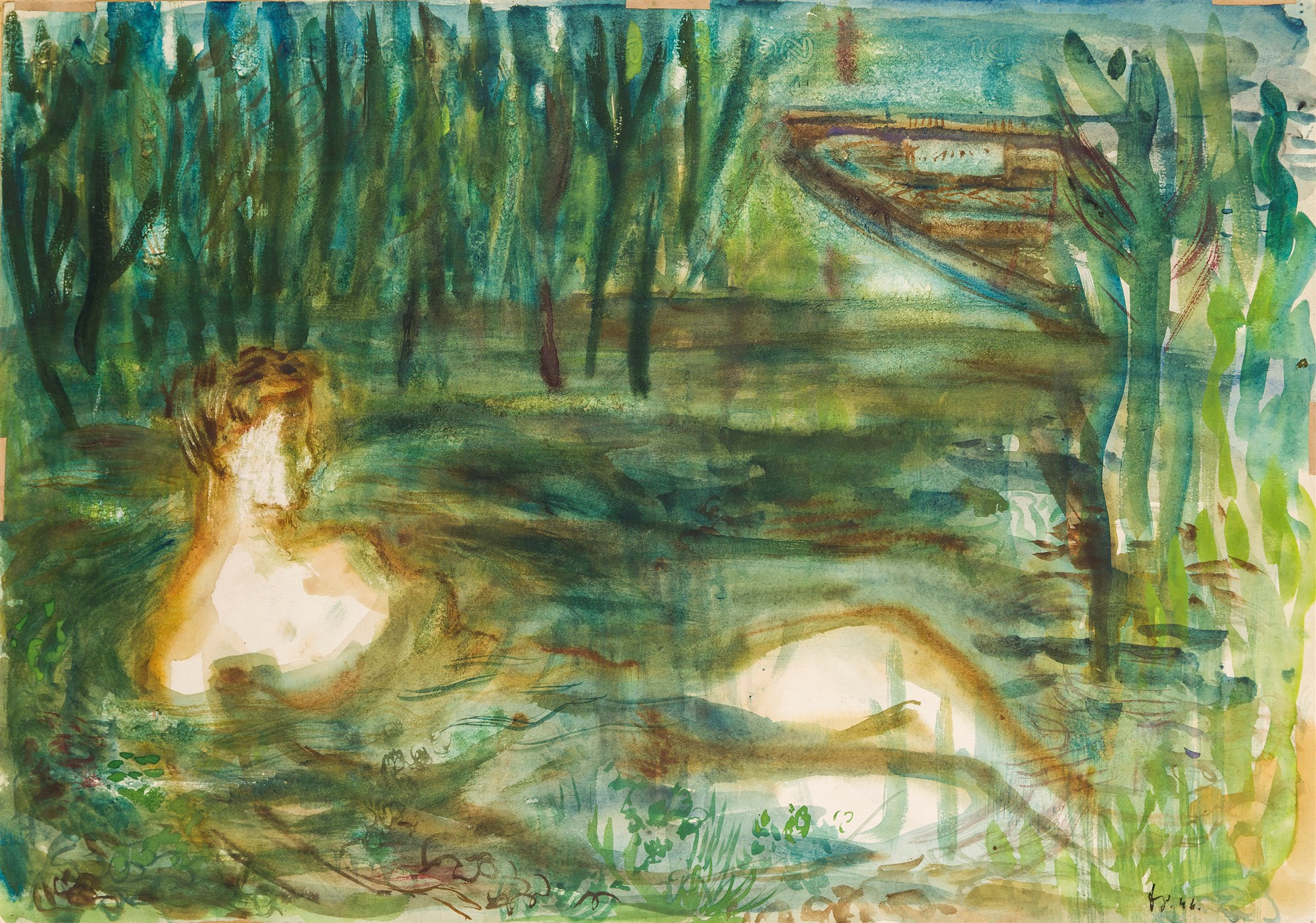 Lot 131: Peter Foldes, British/Hungarian 1924-1977 - Untitled (woman bathing in a lake), 1946; gouache on paper, signed and dated lower right 'PF 46', 42.5 x 61 cm (unframed) (ARR)
Provenance: Gimpel Fils, London
Estimate:  £300- £500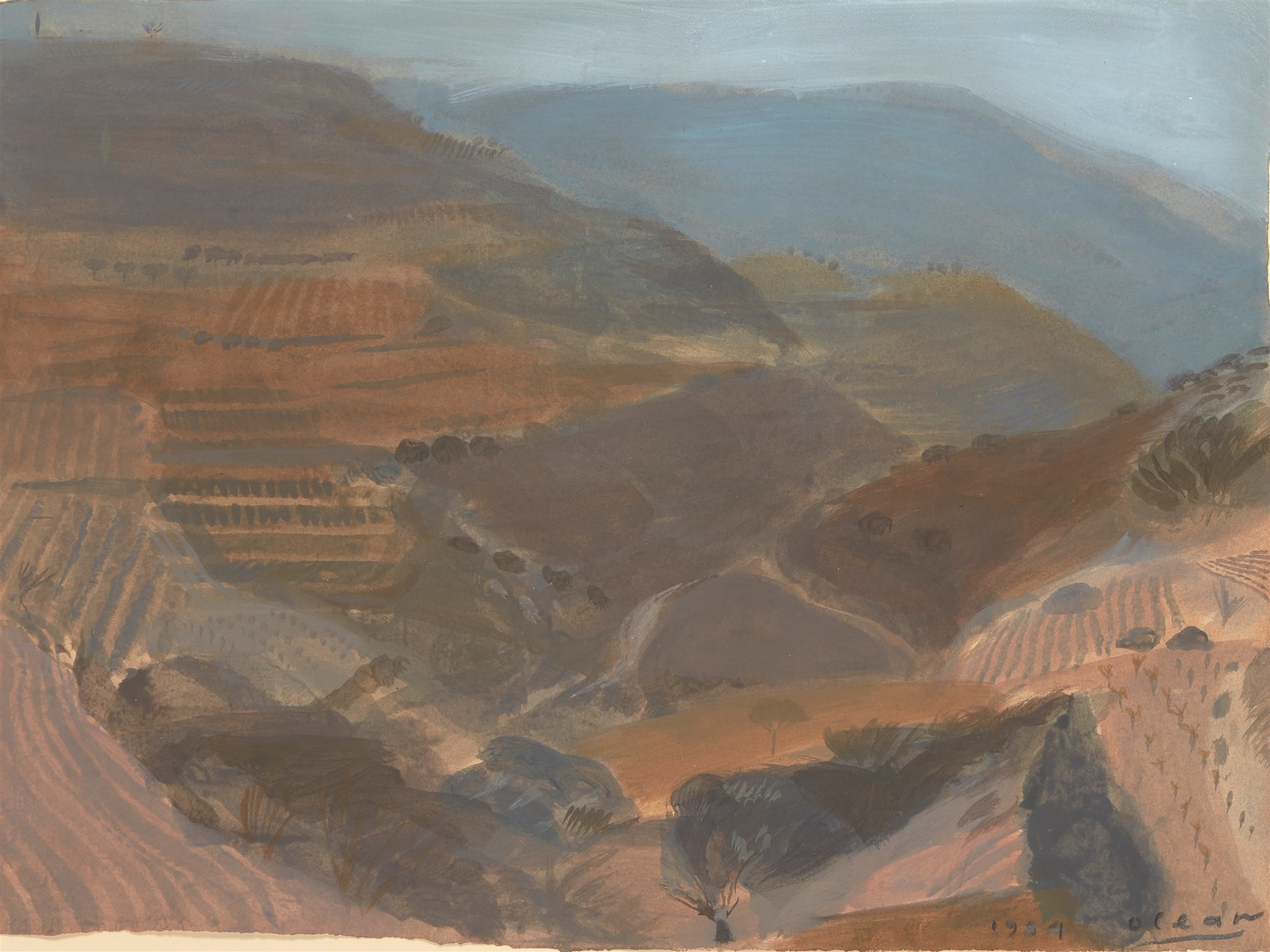 Lot 195: Humphrey Ocean, British  b.1951 - Untitled (landscape), 1984; watercolour and gouache on paper, signed and dated lower right '84 Ocean', 38.7 x 52 cm (ARR). Provenance: Arthur Anderson, until 1986/87.
Estimate:£800- £1,200
You can view the fully illustrated catalogue here
Modern & Contemporary British Art 
Tuesday 25 May, 11am
Viewing by appointment only contact  williamsummerfield@roseberys.co.uk to book a time slot 
We will be facilitating time slot appointments of one hour each.
When making your booking please provide a contact telephone number and the number in your party up to a maximum of 2 people.
Viewing Times
Sunday 23rd May 10am – 2pm(1pm last appointment) 
Monday 24th May 9.30am – 5pm(4pm last appointment)  
Tuesday 25th May 9.30am – 10.30am 
Please contact williamsummerfield@roseberys.co.uk for condition reports and further information.