Chankalun #takes5
3/03/2022 Prints & Multiples , News Stories & Press Release
Meet Chankalun (@chankalun), a visual storyteller who pushes boundaries with her artistry. She splits her time between running design studio CeeKayEllo (CKL), local NGO HKCRAFTS, and neon bending! Having apprenticed with a 70-year-old local neon master in Hong Kong, and subsequently, with other neon artists around the world with "The Neon Girl" project, she became Hong Kong's only active female neon practitioner in a male-dominant industry. She is adamant about giving a new lease of life to this dying art form, which was once a strong part of Hong Kong's culture and was immortalised in many movies like Blade Runner. Chankalun wants to find ways to preserve this visual language and be the bridge that connects this traditional craft with the new generation of artists. Her mission- keep the neon legacy alive and kicking. Check out her TEDx talk here.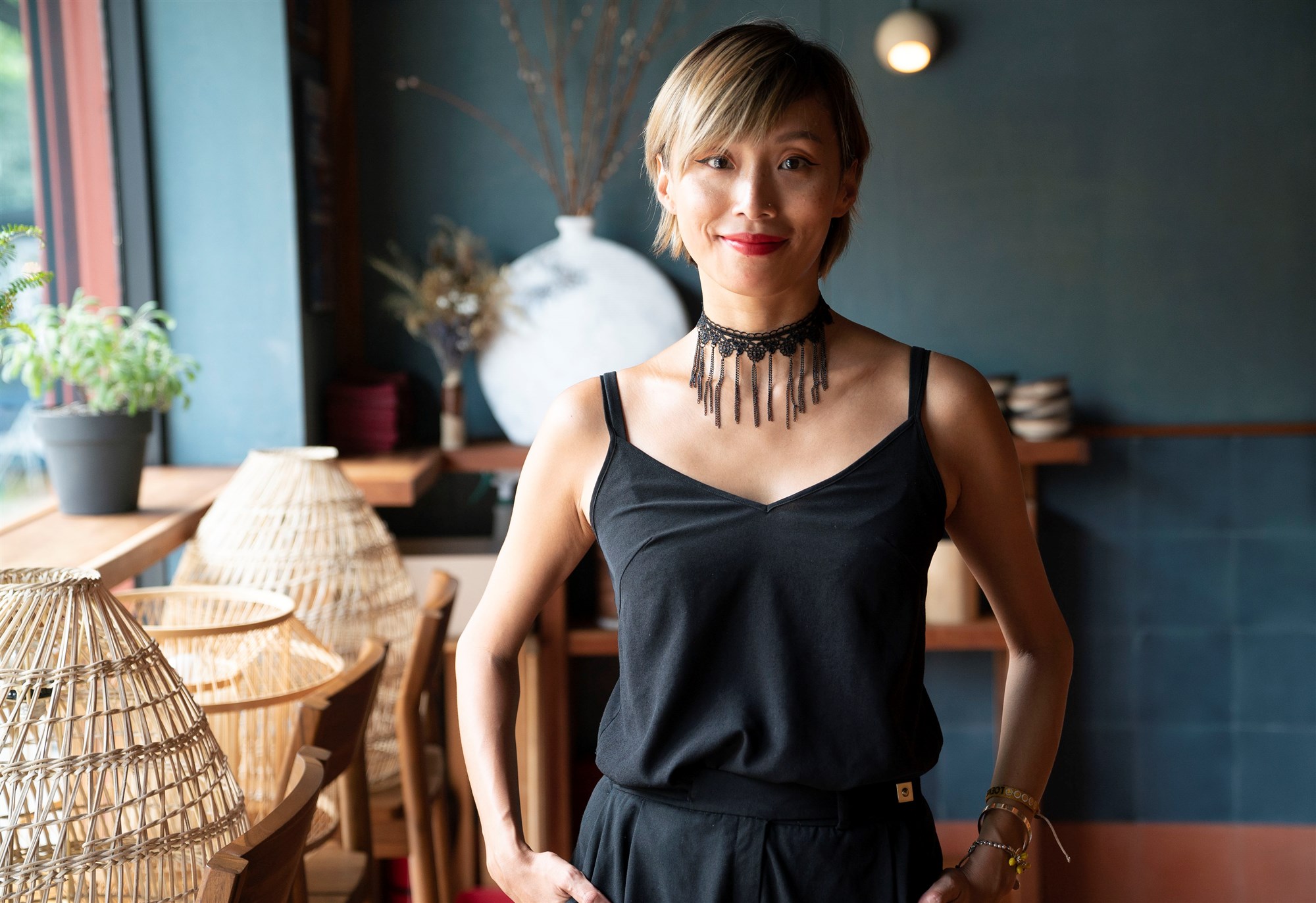 Here Chankalun took time out of her busy schedule to #take5 and pick five of her favourite lots in the upcoming Modern & Contemporary Prints & Multiples auction that will take place at Roseberys on Tuesday 8 March.
Lot 52


Victor Vasarely, Hungarian/French 1906-1997- Vasarely 75, 1984; screenprints in colours on wove, signed and numbered XL/VIII in pencil, from the portfolio Vasarely 75, image 56.8 x 70cm (framed) (ARR) Provenance: a private UK Vasarely collection.
Estimate:  £300- £500
Lot 141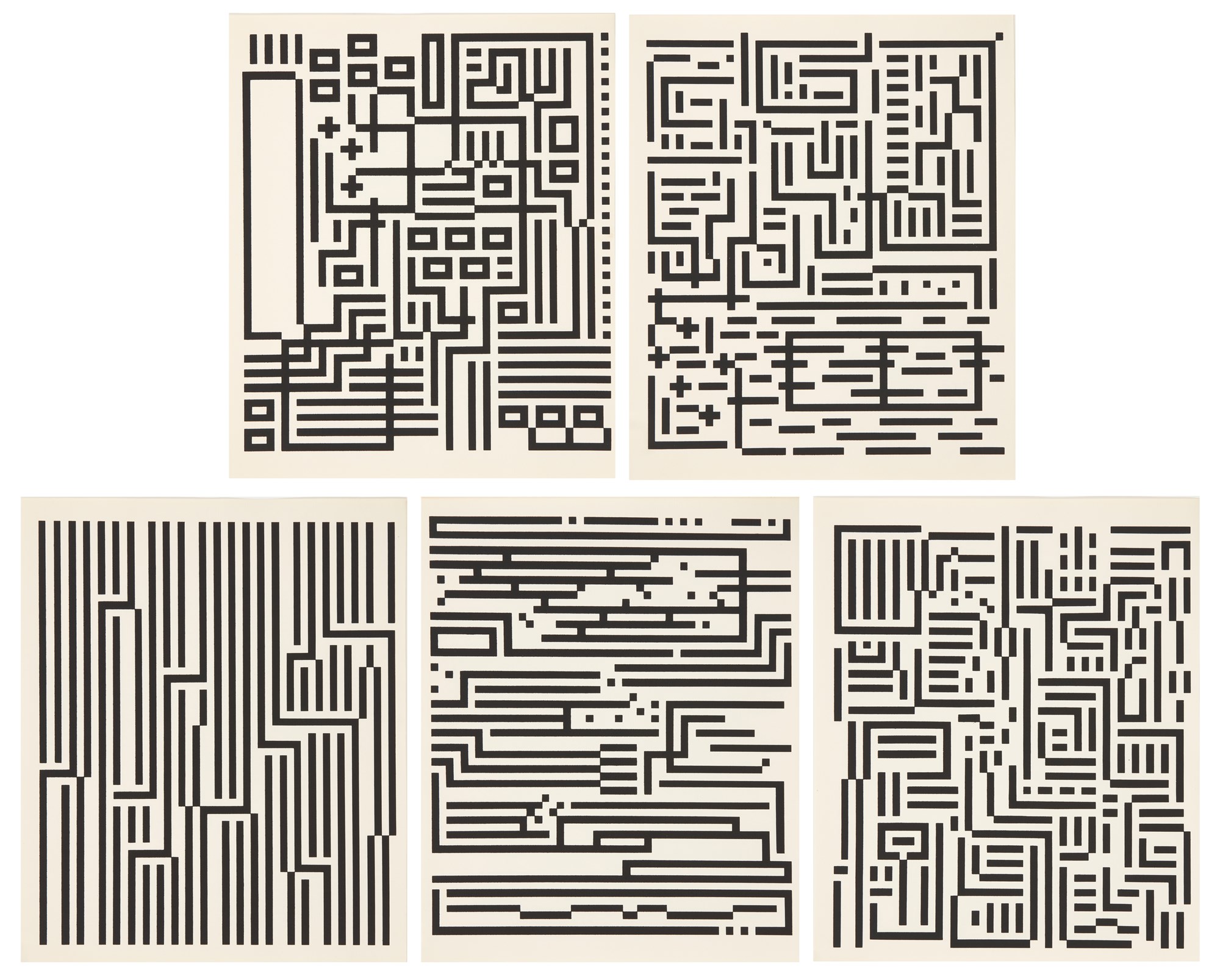 Ian Tyson and Neil Crawford, British 1933-2021- Poem, 1985; the complete portfolio of four aquatints on wove, each signed, dated and numbered 7/30 in pencil, printed at Kelpra Studio, with their blindstamp, each sheet loose as issued; together with typographic translation by Neil Crawford of a poem by Stephane Mallarmé, signed by both artists and numbered 7/30 in pencil to colophon, published by Tetrad Press, London, contained within original black clothbound solander box, overall 41.7 x 32 x 2.5cm (folio) (ARR)

Estimate:  £400- £600
Lot 217
Keith Haring, American 1958-1990- Montreux Jazz Festival Poster (Pink, Yellow, Green), 1983; three screenprints in colours on smooth wove, printed by Albin Uldry, Bern, each sheet 100 x 70cm (unframed) (3).
Estimate: £1,000- £1,500
Lot 330
David Shrigley OBE, British b.1968- When Life Gives You a Lemon, 2021; offset lithographic poster in colours on 200gsm Munken Lynx wove, printed by Narayana Press, Denmark, published by Shrig Shop, Denmark, sheet 60 x 79.6cm (unframed) (ARR)
Estimate:  £300- £500
Lot 351
Martin Creed, British b.1968- Work No. 3167, 2018; unique screenprint on 410gsm Somerset Radiant White wove, signed, dated, titled and numbered 47/100 in pencil, printed by Counter Studios, published by Counter Editions, Margate, sheet 35.5 x 43cm (unframed) (ARR)
Estimate:  £2,000- £3,000
You can find out more about and her practice via the link here. 
View the fully illustrated catalogue here
More about the sale 
Day 1: Modern & Contemporary Prints & Multiples
Tuesday 08 March 10.00am 
Day 2: Modern & Contemporary Prints & Multiples - Prints from the estate of master printer Alan Cox will take place Wednesday 09 March 10.00am 

Viewing Times
Friday 4 March 9.30am - 5.00pm
Sunday 6 March 10.00am - 2.00pm
Monday 7 March 9.30am - 5.00pm
 
Please contact prints@roseberys.co.uk or for marketing or PR relations peigimackillop@roseberys.co.uk