CURIOUS SE27 Trail at Roseberys
29/09/2017 Modern & Contemporary British Art, News Stories & Press Release
A Selling Exhibition of Eight Artists
From 18th to 30th September 2017
Special viewing with the artists present: Saturday 30th September
Showcasing artists in local shops & venues from Knights Hill to Tulse Hill
Artists' statements about their work: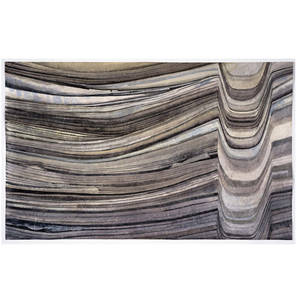 Jane Millar
In her paintings Jane observes and records the actions and energies of human and non-human forces upon an urban everyday environment. The resulting images, transformed through her actions of re-making the image, collapse micro and macro space, unfolding possible utopias or dystopias, alluding to other planetary environments, and possibilities for being and becoming. The images are then worked on with stitch and seed beading to reveal and mask certain areas, energies and properties. The painted and stitched images harness the idea of an unseen space beyond the image, and bring this hidden space through to the front of the work and its surface.
Jane also makes hand-built, wall-based ceramic works depicting planets, moons and meteorites, and speech and thought bubbles. These works can be viewed in Art & Craft nearby on Knights Hill, West Norwood, along with more work by Hugh Gilmour.
She studied painting at Canterbury College of Art, and then completed an MA in Painting (Tapestry) at the Royal College of Art, in 1989 and has since developed and established her studio practice, exhibiting widely in Britain and Europe, both in commercial and public gallery contexts. She has worked collaboratively with other artists and researchers, mainly in self-initiated projects. These have taken the form of artists' publications and events and she has an established profile as a curator, with successful site-specific projects such as the Curious Art Trail at West Norwood Cemetery, in both 2012 and 2013, funded by the Mayor of London Outer London Borough Fund, The Curious Exchange; an audience participatory art event funded by Southwark Borough Council, for the Dulwich Festival, 2013 and Curious SE27, and the current art trail hosted by West Norwood Feast, running in different venues in SE27 until September 30th, 2017.
Her studio is in ACME Studios, West Norwood. Recent shows include selected show Small Worlds, PS Mirabel, Manifest in Manchester; the Creekside Open 2017 selected by Alison Wilding and Conway Actants, an Arts Council England funded site-specific project at Conway Hall with sculptor Deborah Gardner. Two of her ceramic works have been selected for The Discerning Eye 2018 at the Mall Galleries and can be viewed there from 16 to 26 November 2017.
Email: janemillar93@gmail.com
Website: www.jane-millar.co.uk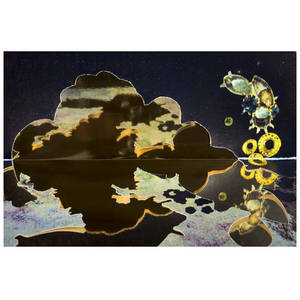 Sinéid Codd
The work of Sinéid Codd is a visual dialogue between the literal and the imaginative, in which she questions and articulates relationships with found objects, usually in connection with place and time. She uses analogue and digital processes, including photography, collage, screen-printing and digital print to transform objects, physically and aesthetically. Curiosity, intuition and combinatory play are at the heart of her working process, and in images, assemblages and installations, new possibilities and imagined narratives are suggested. Colour, space, repetition and layering are animating elements in these works, curated as things and places to be navigated. Her use of mirrored surfaces extends the literal space into illusory space, adding to the multiplicity of views presented. Engaging with the work, the viewer's curiosity is engendered – to look through or into, down and around; to experience slowed time by pausing for a moment to inhabit space within the composition.
The artist studied MA Printmaking at Camberwell College of Arts, UAL (2014-16); BA Hons Fine Art, Winchester School of Art (1979); Post-grad Printmaking, Central School of Art & Design (1987) and art teacher training at Goldsmiths College, University of London (1985). Recent exhibitions include: London Creative Network Showcase at SPACE 2017; ARTSeville International Contemporary Art Fair; Small Print International touring exhibition 2016-17 and Hot Off The Press, Curwen Gallery, 2017.
Sinéid's work spans the personal, the collaborative and the participatory. She has devised, led and facilitated projects and workshops in schools, colleges, galleries, museums and community contexts with learners of all abilities and ages and currently works with the Design Museum and Project Artworks. Past participatory projects that she has devised include: 'The Hastings Rarities Affair' at Hastings Museum & Art Gallery, 2011 (funded by Arts Council England); 'Happening Histories' CD ROM and Community Project, 2002 (funded by Regional Arts Lottery through London Arts); 'Tales from the Riverbank' at CGP,1995 (funded by John Cass and Paul Hamlyn Foundations) which was featured on Costing the Earth BBC Radio 4. Working with the Paintings in Hospitals charity and art collection, Sinéid co-ordinated the ARTBRIDGE artist residencies project in care homes across London 1999 – 2001 (funded by Bridge House Estates).
Website www.sineidcodd.co.uk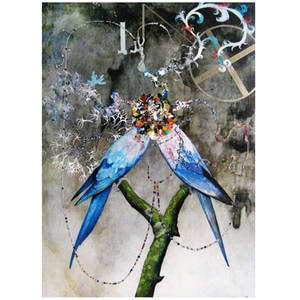 Hugh Gilmour
In recent work Hugh has been using a plethora of techniques and materials to make paintings, drawings, sculpture and installations. The sculptures and installations fuse the natural such as stone, wood and shell with the manmade and often kitsch elements of plastic, ornaments and beads. The paintings and drawings use oil, acrylic and enamel paint alongside resin and glitter. This series 'Loughborough Junction Pigeons' is part of his ongoing body of work that explores the surreal world of inner city life where the organic and manufactured have reconfigured and merged into each other. The images appear to have evolved disregarding the laws of nature to adapt to the urban consumer lead society.
Hugh graduated from Grays School of Art, Aberdeen with BA (Hons) 1st Class in Painting, and from The Royal College of Art, MA, Painting in 1989.From 1989-90 he undertook a Rome Scholarship, British School at Rome
More of Hugh's work can be viewed in Art & Craft nearby on Knights Hill, West Norwood, along with more work by Jane Millar.
Website www.hughgilmour.wordpress.com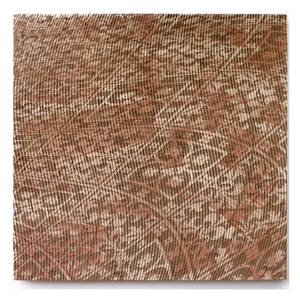 Robert Dawson
In this exhibition at Roseberys, Robert Dawson's clay painting, Gothic, is a reworking of an encaustic floor tile design by the nineteenth century gothic revivalist Augustus Pugin. Robert re-imagines Pugin's floor tiles from an unreal perspective. Meanwhile Robert's Hash responds to the Greek meander pattern. Robert has attempted to make one continuous and unbroken line describe the hash-tag icon.
There is more of Robert's work currently on show in West Norwood, on the Curious SE27 art trail: Robert's fine English bone china plates called Spin can be found on display in the upstairs restaurant room of the Great North Wood pub, about one minute's walk from Roseberys. And there are two of Robert's paintings in St Luke's church a bit further down the road. (Spin is also currently in the 'Form + Motion' exhibition in the UK Pavilion at the Cheongju Craft Biennale.)
Robert Dawson lives and works in London where he runs his studio Aesthetic Sabotage. He makes commissioned architectural ceramic art, and has recently been focusing on his clay paintings for his exhibition En Avant at Augustus Pugin's Shrine of St Augustine in Ramsgate.
Robert trained at Camberwell College of Arts (BA) and at the Royal College of Art (MA). Collections that have acquired Robert's work include The Victoria and Albert Museum; The Walker Art Gallery, Liverpool; The Museum of Fine Art, Houston; The Fitzwilliam Museum, Cambridge; The Harris Museum, Preston; The British Council Collection; The Museum of Arts and Design, New York City; The Röhsska Museum, Gothenburg; Designmuseum Danmark, Copenhagen; The Gosport Museum, Hampshire; Museo De Arte Moderno, Santo Domingo; Contemporary Art Society purchase for The Potteries Museum & Art Gallery, Stoke-on-Trent; Temple Newsam House, Leeds; Auckland Museum, New Zealand; Manchester Art Gallery, Manchester; Permanenten Vestlandske Kunstindustrimuseum, Bergen; the Museum of Fine Arts, Boston.
website www.aestheticsabotage.com.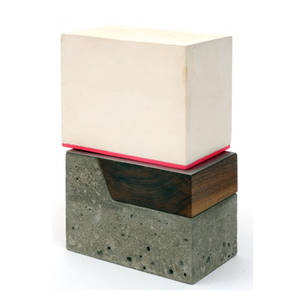 Clare Burnett
Clare Burnett is a London sculptor who uses a wide range of materials and processes in her practice to create work which draws attention to current issues or to the visual language of a space. Integral to her sculpture is her use of colour. She explores how a colour or material – or rather our perception of it – changes with context, how small variations in tone will bring a line to the fore or settle it into its surroundings and how relationships between the work and surrounding visual information can bring about new connections.
The pieces in this exhibition were made as part of Clare's exploration of the colour pink. Inspired by the ubiquity of the colour in marketing to girls and by their tendency to prefer it when given a rainbow choice, she set out to attempt to reclaim a neutral ground for it. 'Stack' featured in 'Pink' her solo exhibition at William Benington Gallery in 2015. Both this and the paintings, Natural Frequency, also explore the power of rectangles in our interactions with screens, computers and paper. Natural Frequency 1 and 2 are drawings of group of sculptures showing at Cheeseburn Sculpture Park in Northumberland. They are pink 3D line drawings of Golden Section rectangles, set in nature which, itself is built on these proportions.
Clare's recent exhibitions include solo shows at William Benington Gallery and Leeds University as well as mixed shows this year at Contemporary Art, Fulmer, Cheeseburn Sculpture Park and Bo-lee gallery She is President of the Royal British Society of Sculptors and is represented by William Benington Gallery.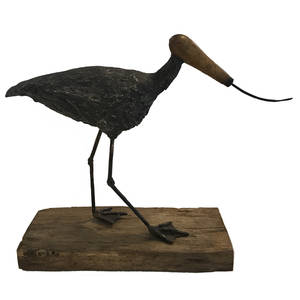 Kim Thornton
Kim began studying sculpture at Morley College in 2008, initially producing portrait heads and figures in clay.
Over the last few years, she has been working in metal and plaster, making skulls, birds and animals. Much of this work has been inspired by the Victorian photographer Eadweard Muybridge who photographed the movement of animals and birds frame by frame, creating detailed studies of motion. The sculptures in walking poses often aim to convey the sense of a figure on a journey and with that the passing of time. The use of plaster allows an exploration of form whilst weathered steel gives a skeletal quality to the piece.
More recent bird sculptures have been influenced by Victorian taxidermy. The catalyst for this interest was seeing a stuffed Shoebill at the Pitt Rivers Museum in Oxford. Kim was fascinated by the brooding presence of its standing pose and fantastical appearance. This was the first sculpture in which Kim used a found object; a Victorian shoe tree perfectly reflected the shape of the bill. The success of this piece has been a springboard for further bird sculptures incorporating found vintage tools or objects as beaks. Previous Exhibitions include: Here Lies Art, Nunhead Cemetery 2010; Sculpture Society Annual, Morley Gallery 2010, Lambeth Open 2015 Portico Gallery, Made 2016 , Morley Gallery, Dulwich Artist Open 2017.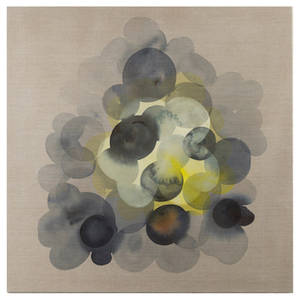 Sarah Kogan
Sarah Kogan is a British artist and curator who works in the East End of London. She has exhibited extensively in solo and group shows with recent work selected by Alison Wilding for Creekside Open 2017 at the APT Gallery, London and for Summer Salon 2017 at Luborimov/Angus Hughes Gallery, London. Her 2016/17 multimedia Battle of Somme visual arts project, Changing the Landscape, was supported by public funding from The National Lottery through Arts Council of England and exhibited as the first contemporary art exhibition at The National Archives UK, touring to Atrium Gallery, LSE and Manchester Central Library, with a public engagement of over five million online and live visitors. In addition, Sarah is a visiting lecturer at Chelsea College of Arts, UAL and on the groundbreaking Art of Psychiatry module, Bethlem Royal Hospital. Contributions to academic conferences include British Library, The National Archives UK and Roehampton University.
Kogan's current practice revolves around ideas of landscape and abstraction, relating to a visceral connection with our psychological relationship to space and object. Narrative is present in the motifs of abyss, crater, cluster or illuminated cavity. The emotional content of the work includes implications of death, loss or transcendence. In addition there is an ambiguity, within much of the work, as to whether we are observing a solid object floating in space, or a cavity observed from an aerial perspective. In paintings, such as Sphere, the cavity appears to open up behind the image, illuminating it with backlight. The paintings contrast thick, opaque areas, providing a solid wall through which we cannot pass, and thin, translucent, layers of colour which transport light or marks made by manipulated flowing paint. In addition to the rendering of the traditional pictorial space, the work explores the concept of painting as object. The primed wooden panel of paintings such as Sphere II create the illusion of a window through which we may suspend our disbelief and enter the narrative of the artist, whilst Sphere, by floating the motif on unprimed linen, exposes the painterly subterfuge – a wooden frame stretched with cloth. The work moves between these two concepts, engaging in the discourse of how painting has evolved historically and culturally.
Website www.sarahkogan.com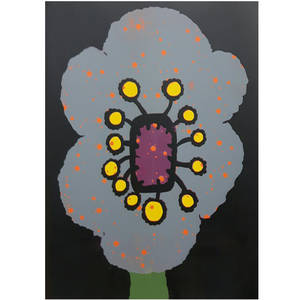 Yair Meshoulam
Yair Meshoulam is showing a diverse range of picture making media: oil on board, acrylic on paper and a silk screen print with silver leaf.
The bold use of colour and motif are striking in Auto Self Consciousness (2006) which shows a speed camera and it's digital bar code eye, part of a series of works on the subject of surveillance exhibited in Berlin – a city he has exhibited in many times both with the British Council/DAAD/Royal College of Art and the Weekend Gallery amongst others.
Cosmos (2017) is a more recent work, the original hand painted design for a silk screen print which is currently on show at Signs in Motion at The Book and Record Bar on Cotswold Street, two minutes walk from Rosebery's. This painting is part of series of works for a show entitled Cosmos and Chaos planned for the Baku gallery in Schoenberg, Berlin. Here, a flower becomes a universe of stars viewed through the screen of a mobile phone.
House of the Rising Sun (2017) is a silk screen print, a medium revisited from his studies as a scholar at the Ruskin school, Oxford University, 1982-5. Yair then studied painting at The Royal College of Art, 1986 – 88. The print is part of a larger installation which includes hand painted mobiles and the print 'Flag for the 4th Empire' (also on show in Cotswold Street) in a piece entitled The never ending traumatic cycle of war. A light bulb eye, reminiscent of Picasso's motif in Guernica, rises over a sacred house on a planet circulating the earth. A sputnik hammer and silver sickle moon satellite floats overhead.
Contact Details: Yair Meshoulam 07931 290796 ymeshoulam@aol.com
Studio 10, Acme Studio, Carlew House, East Place, West Norwood, London SE27 9JW