British talent on offer at Roseberys London
27/08/2019 Modern & Contemporary British Art, News Stories & Press Release
LONDON: Art works by Gillian Ayres, Sir Anthony Gormley, Maggi Hambling and Patrick Procktor will lead a stellar line up of British talent at Roseberys London's Modern and Contemporary British Art auction on September 24.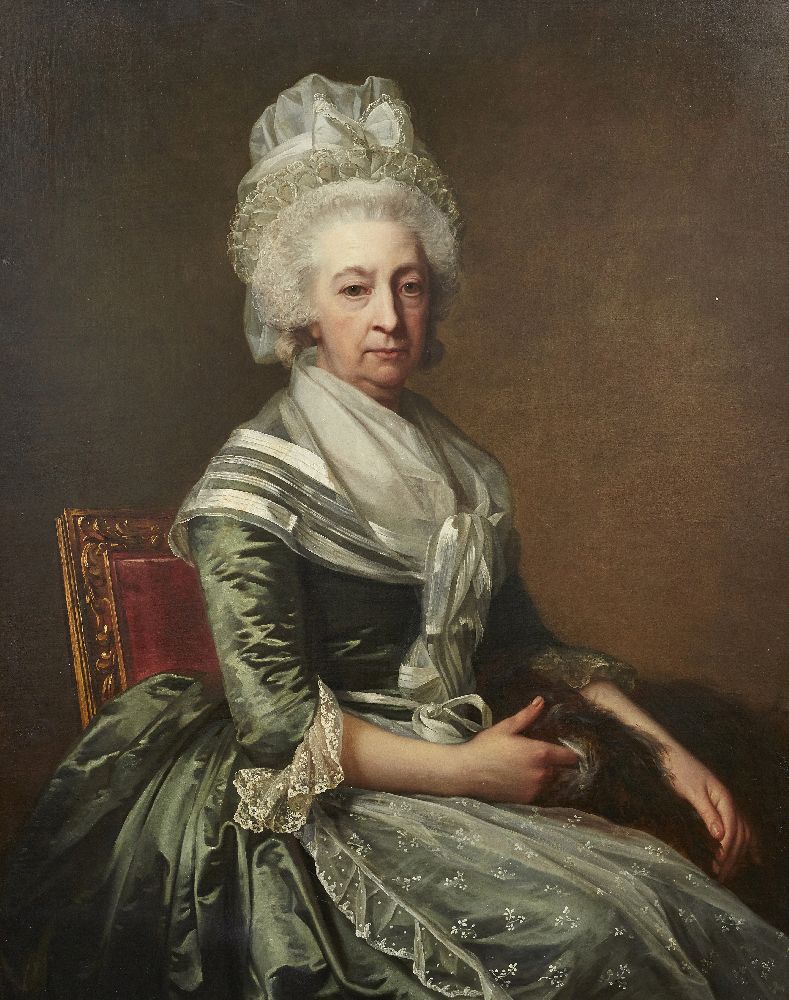 Estimated at £5,000-7,000 is Gillian Ayres's (1930-2018) Silk Road III (1995-96). The work is a fine example of the painter's exuberantly colourful and bold creations, which have made her one of the leading abstract painters of her generation. The signed oil comes with impeccable provenance having been a gift by the artist to the present owner. [Lot 120]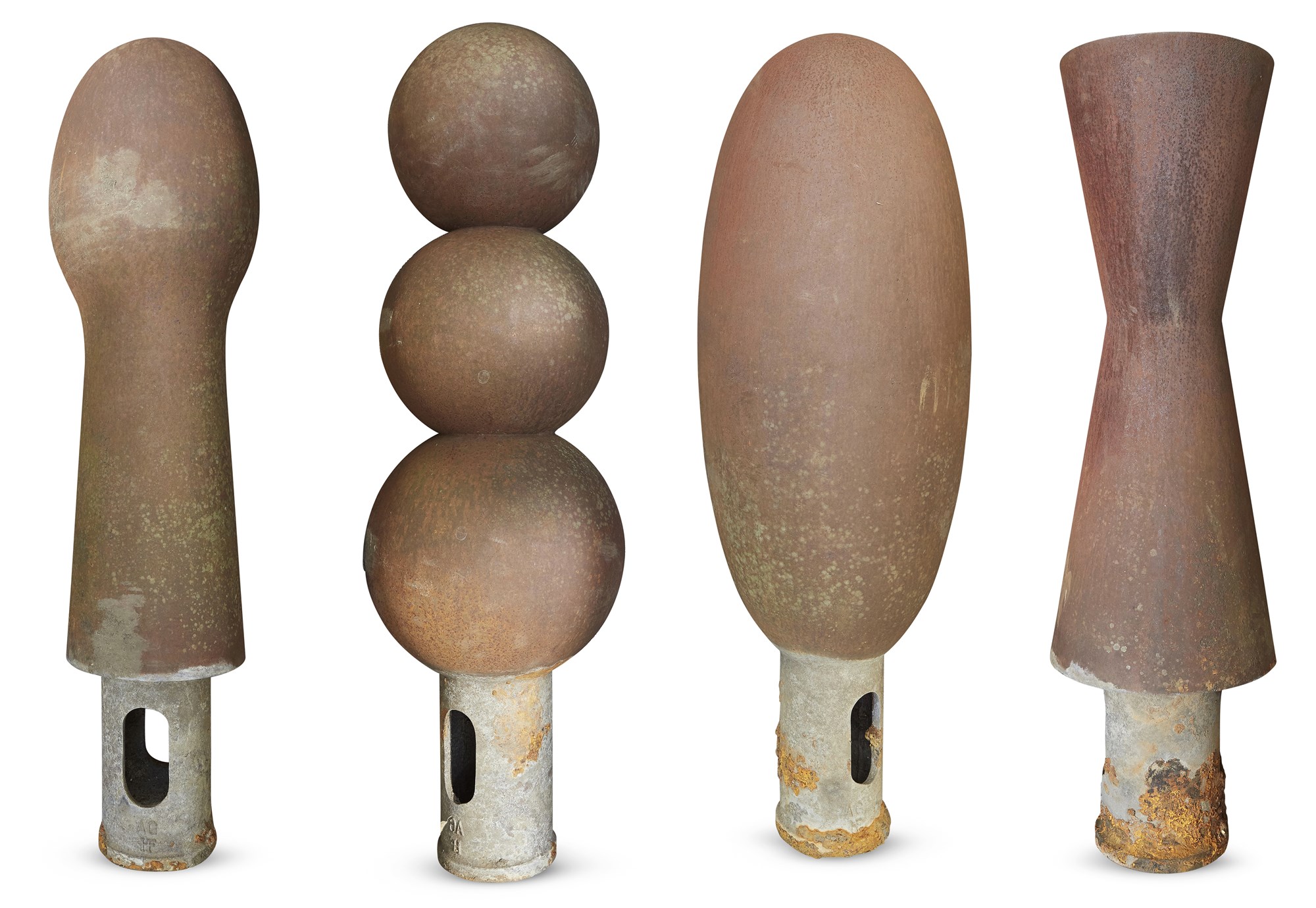 Four bollards designed by the sculptor Antony Gormley (b.1950) as part of a £60 million regeneration project in Peckham carry hopes of £6,000-10,000. The artist was commissioned to design bollards, lamp posts and other elements of street furniture to decorate the south London neighbourhood as part of the project begun in 1994.The first set of bollards were installed in Bellenden Road, where Gormley has his studio, but the design caused controversy and the local council subsequently withdrew funding. Local traders intervened and raised the funds to continue installation. They remain a distinctive feature of the Peckham area to this day. The set at Roseberys belonged to the Heaton Arms pub, a local hub for artists and the creative community on Rye Lane, until it was demolished c. 2005. They have been in a private collection since. The ferrous cast iron is intended to weather naturally over time and has incredible durability and longevity. The geometric designs work equally well as practical street furniture and as outdoor sculpture, and their height means they do not require planning permission to install. [Lot 217]
Prominent painter Patrick Procktor (1936-2003) is represented in the sale with the large oil canvas, Woman and Child (1977), estimated at £10,000-20,000. Procktor's work, primarily in oils, acrylics and watercolour, drew on pop art influences and his travels to places such as Greece, Italy, China and Japan. He was also a portraitist of distinction. His subjects include many of the Sixties and Seventies figures with whom he associated, his portraits of the actress Jill Bennett and playwright Joe Orton are among the best known. [Lot 157]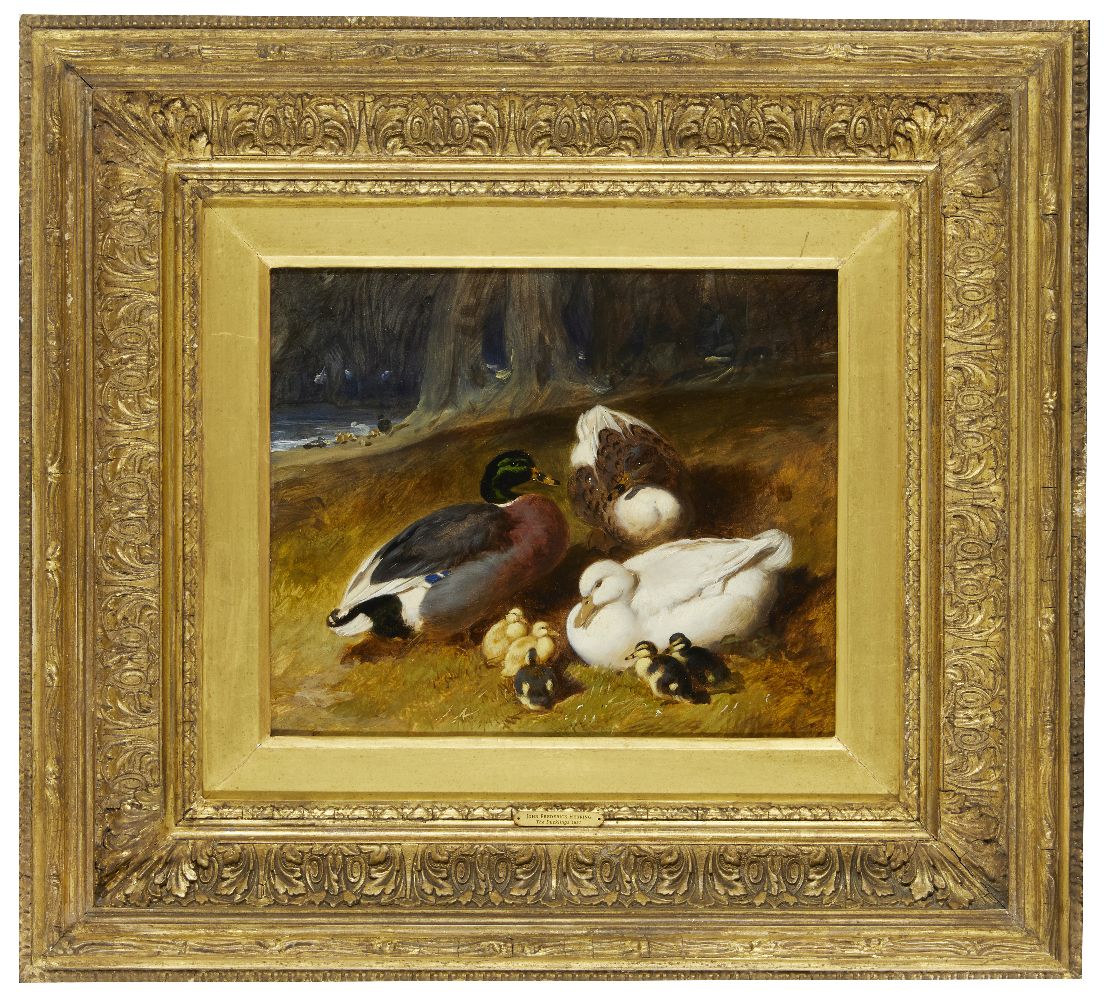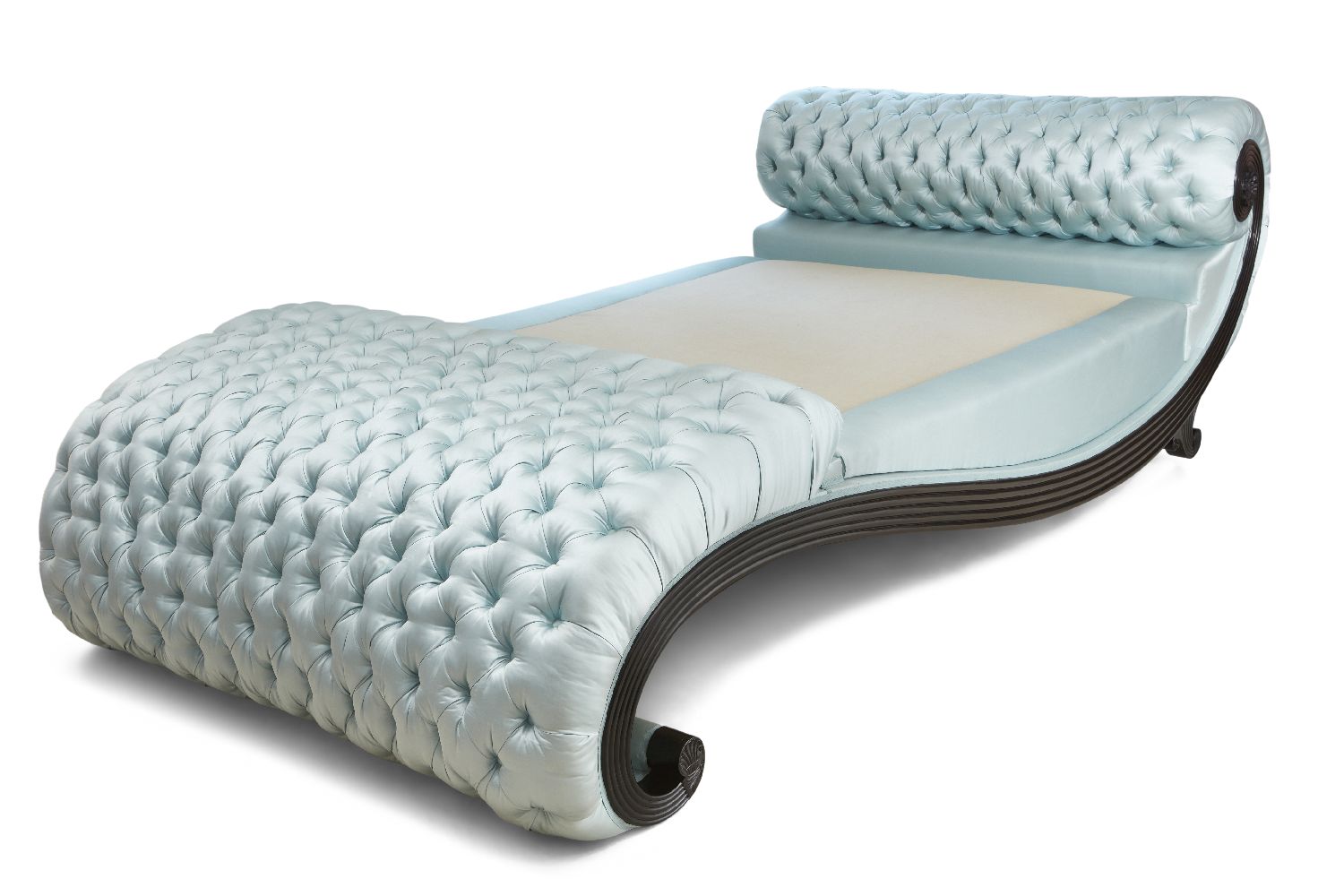 The sale also contains a brooding sunset work by contemporary art titan Maggi Hambling (b.1945). Hambling painted sunrises and sunsets obsessively between 1985-88. Venice Sunset (1987) is offered with an estimate of £2,500-3,500. [Lot 136]
The Bob Heller Collection – Lots 218-354
[See separate release for more on The Bob Heller Collection]
Forming a major part of the sale is the art collection of the late journalist and businessman Bob Heller (1932-2012). Spread across 130 lots, the collection reflects both Heller's love and championing of British contemporary art with a diverse array of mixed media works by well-known names and with provenance to the Flower Gallery, which he helped turn into an international player.
Included in the group are three works by one of Britain's foremost Pop artists Clive Barker (b.1940). 'Van Gogh's Ear' (1967), shown here, is one of a long line of tributes to the famous painter and is estimated at £2,000-3,000. Made in edition of 10, the sculpture is chrome-plated and comes in a box inscribed: This is the ear that Vincent Van Gogh severed on Christmas Eve 1888 and gave to Rachel. Another 1967 sculpture entitled 'Tom Bruen's Teeth' carries hopes of £3,000-5,000. [Lot 226]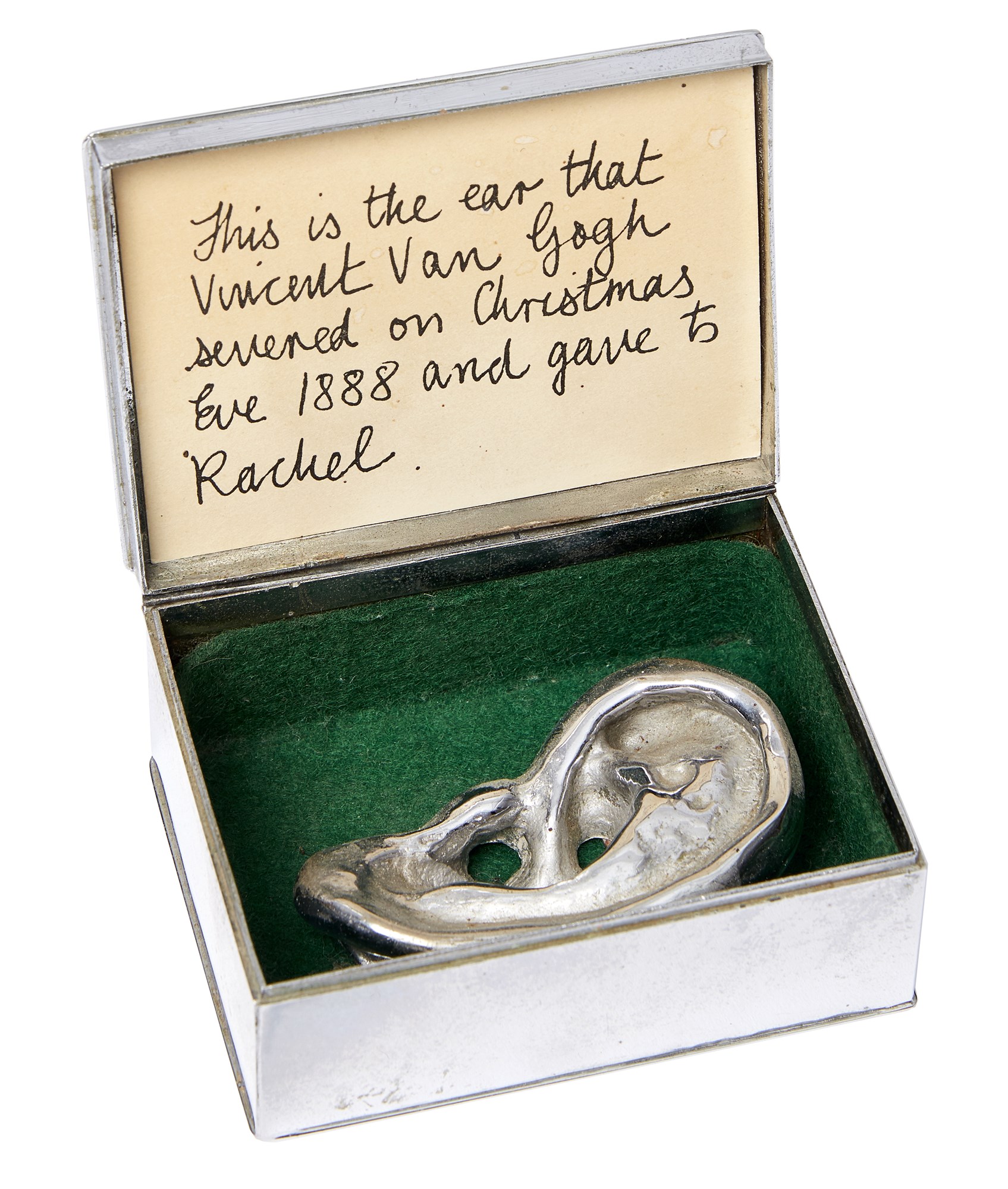 The collection contains nine Peter Howson (b.1958) lots, executed in a variety of mediums such as oils, pastels and crayon. The Scottish painter was one of the central figures in the school of Scottish figurative painting that rose to prominence in the 1980s and was appointed an Official War Artist in Bosnia in 1993. Two portraits stand out, The Man in the Striped T Shirt, which is valued at £1500-2000, and a striking diptych of Bob Heller himself. On Stage II (1986), a large oil on paper nude, is estimated at £2,000-3,000 while this pastel nude, Rosie (1986), carries hopes of £500-800. [Lot 297]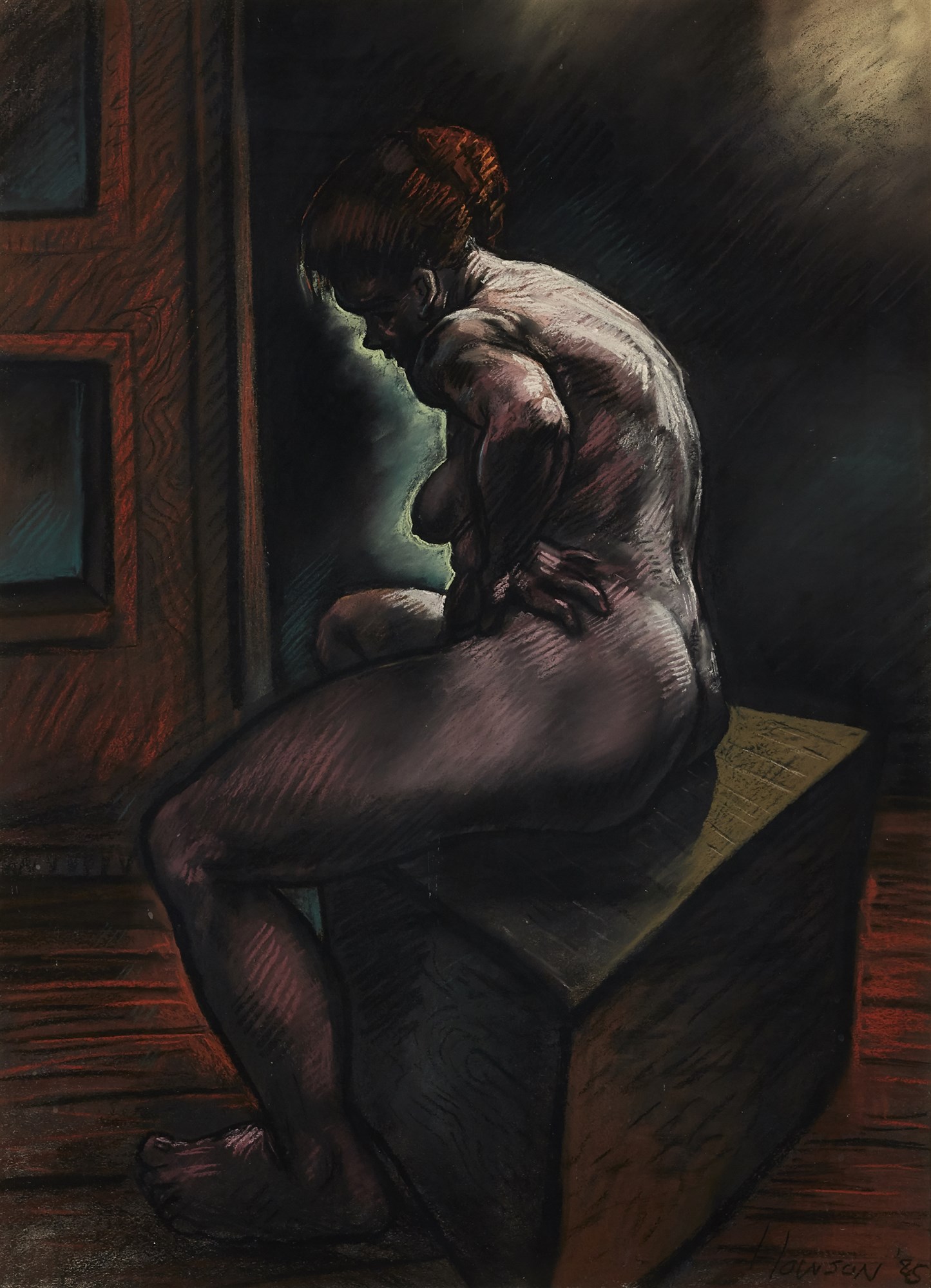 There are also around 30 lots by Fionnuala Boyd and Les Evans, the husband-and-wife team who go by Boyd & Evans. The pair have been working together since 1968, producing narrative paintings and photographs of landscapes and domestic scenes with a touch of Surrealism. Examples in oil include Closing In (1991) and Shelter (1986), estimated at £1,000-1,500 each, and Passing Through (1980), a panoramic photomontage with a price tag of £300-500. [Lot 252]
Also valued at £1,000-1,500 is abstract oil Yellow and Brown by Morris Kestelman (1905-1988). A full-time art teacher who only began exhibiting on a regular basis towards the end of his life, Kestelman is now best known for his later abstract work and the paintings of working people and landscapes he produced during the 1940s and 1950s. An example from the latter, Lovers (1950), is estimated at £300-500. [Lot 318]
You can find the full catalogue here. 
Auction: Modern & Contemporary British Art
Tuesday 24 September 12, noon
Viewing Times
Friday 20 September 1pm-5pm
Sunday 22 September 10am-2pm
Monday 23 September 9:30am-5:30pm
Tuesday 24 September 9:30am-11:30am
~Ends~
For further information please contact Peigi Mackillop peigimackillop@roseberys.co.uk +44 (0) 20 8761 2522