Boaz Monos #takes5
15/03/2022 News Stories & Press Release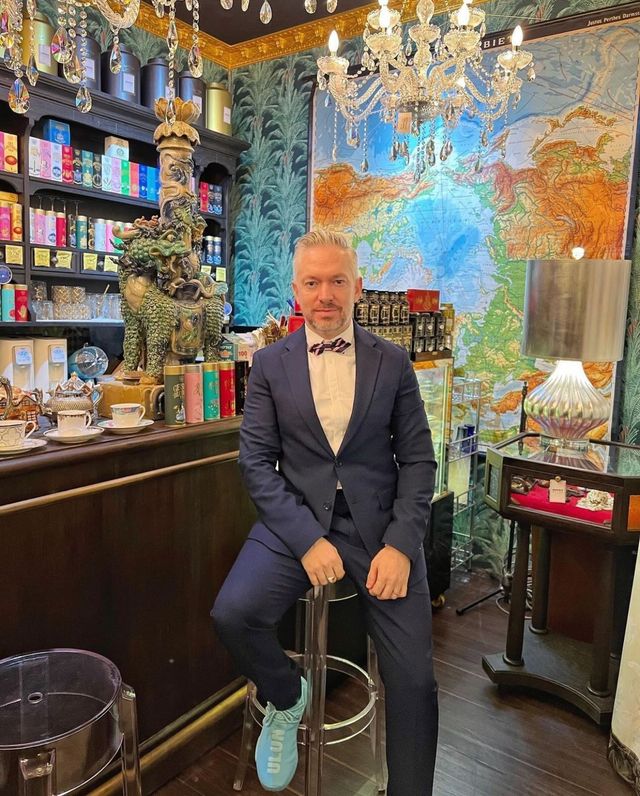 Meet Boaz Monos. When scrolling through Boaz Monos's carefully curated Instagram feed of his home interior, which bears a resemblance to an 18th-century palace, one would imagine it is located in a classic European capital. After all, Marie Antoinette's palace was an inspiration for his home filled with curiosities. However, this masterpiece of period restoration, with an interior that endures a meticulous approach to detail is located in Ho Chi Minh City, Vietnam, where the former Israeli Tech entrepreneur turned Interior Designer and Art and Antique collector now resides.
Here, Boaz #takes5 with us to pick five of his favourite lots in the forthcoming Fine & Decorative auction on Wednesday 23rd March.
Lot 350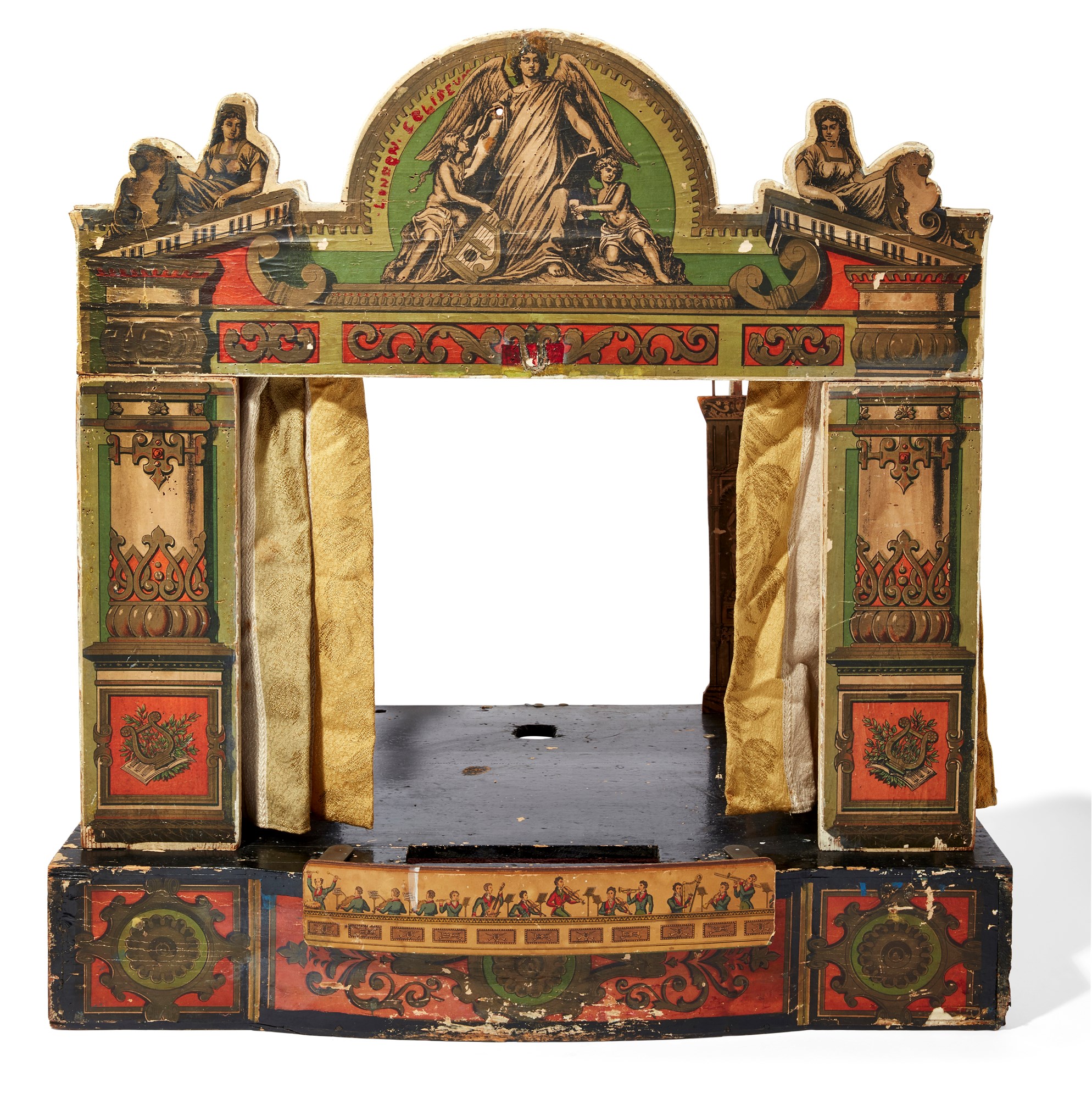 A Victorian model of a theatre, of pine construction, the facade with applied printed decoration, with various printed backdrops, incomplete, 76cm high, 70cm wide, 45cm deep
Estimate:  £200- £300

View catalogue listing here
Lot 280


A George III black japanned longcase clock, decorated with chinoiseries, the ogee hood with three quarter columns enclosing a brass dial signed in the arch, John Fladgate, London over strike/silent dial, silvered chapter ring , subsidiary seconds and calendar aperture, with gilt chinoiserie spandrels and with eight day rack striking movement, the trunk with break arch door over a panel plinth Please note that Roseberys do not guarantee working order or time keeping of any automatic, mechanical, quartz or other timepiece.228cm high
Estimate:  £1,000- £1,500

View catalogue listing here
Lot 217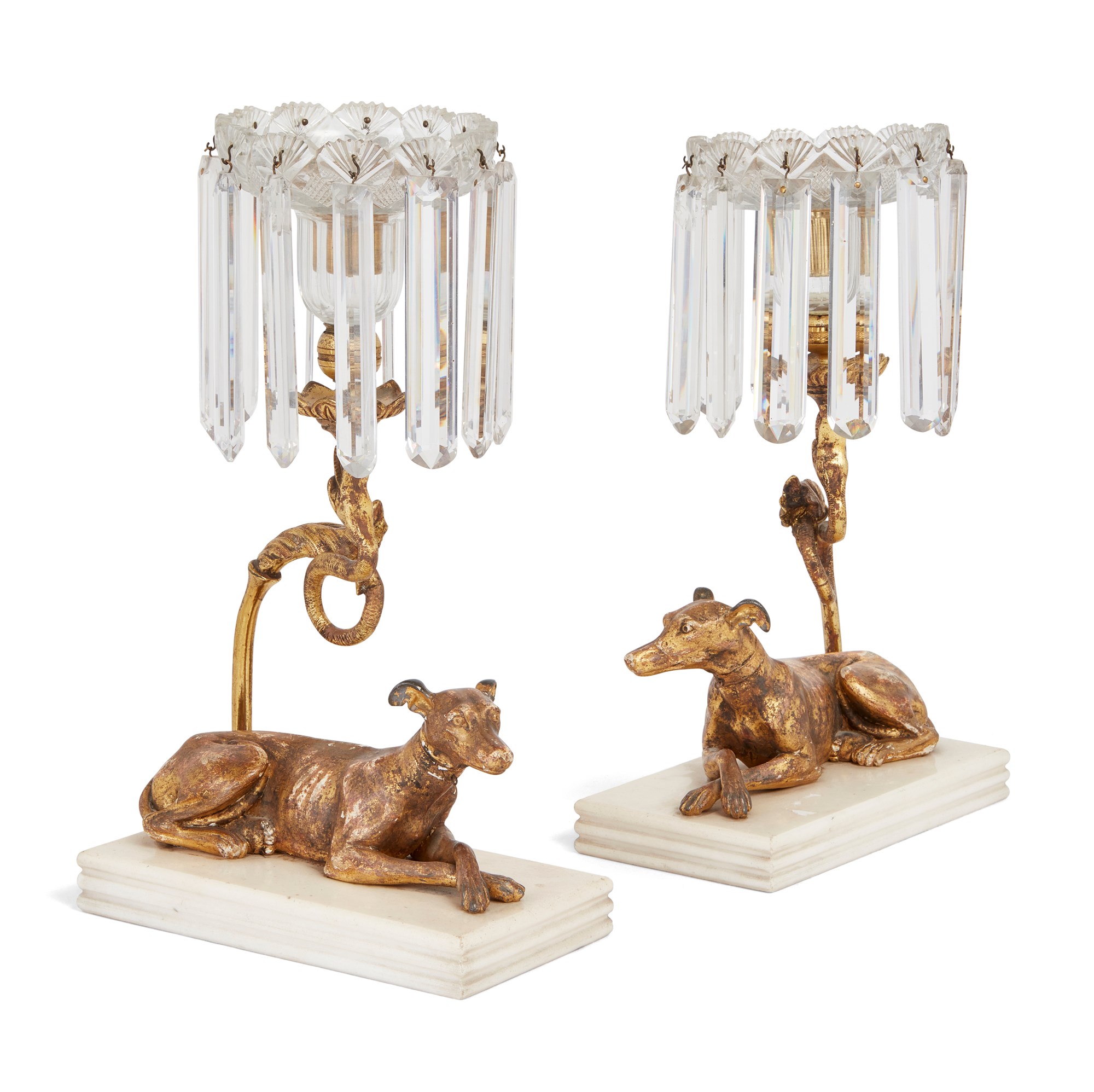 A pair of Regency gilt gesso greyhound lustre candlesticks, early 19th century, each recumbent dog on a ribbed rectangular marble base supporting a gilt-brass branch modelled as a serpent, the nozzles supporting cut-glass drip trays and facetted drops, 28cm high, the bases - 18 x 9.5cm Estimate:  £600- £1,000

View catalogue listing here
Lot 191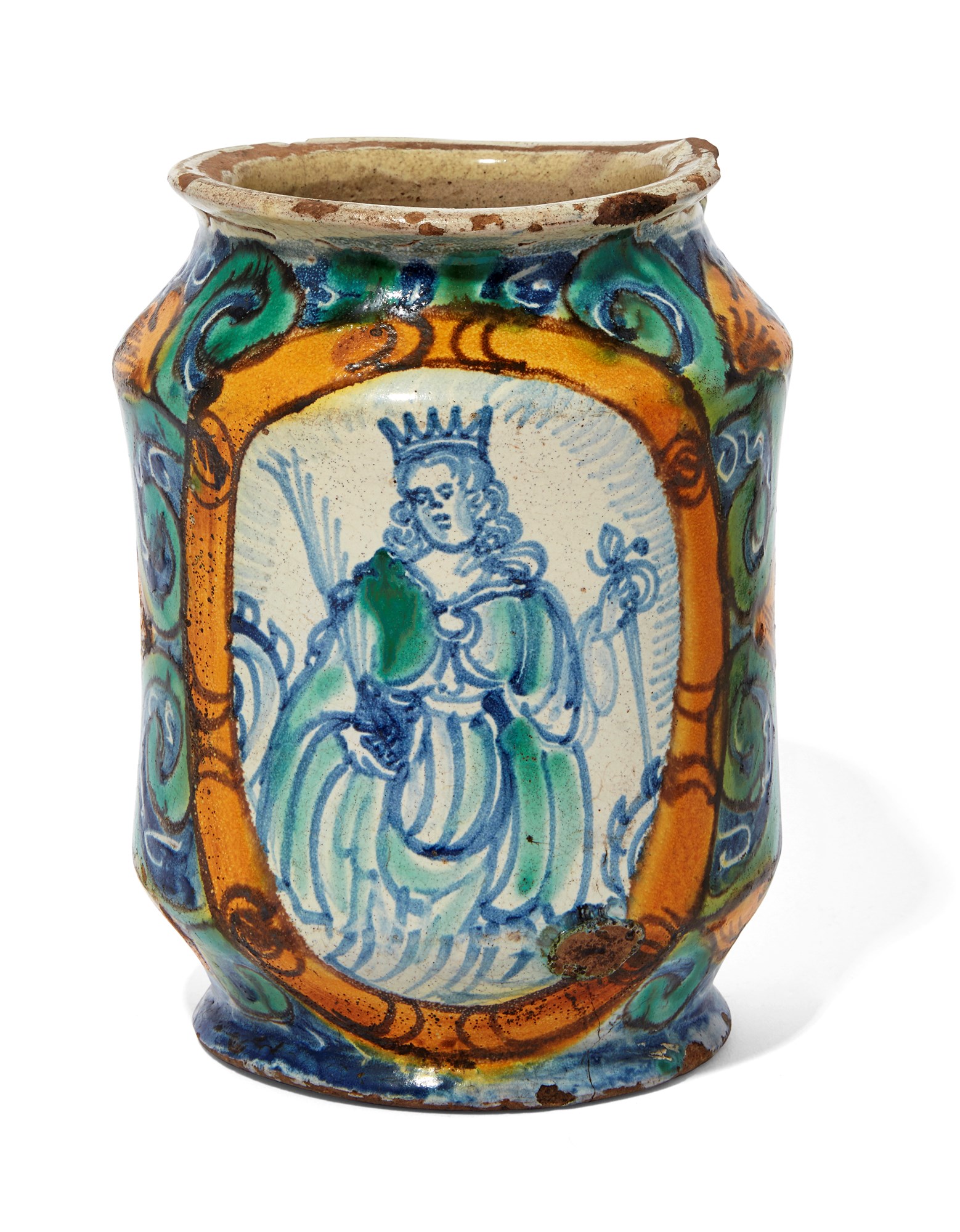 A Sicilian maiolica albarello, second half 17th century, Caltagirone, painted with Saint Catherine flanked by wheels, crowned and holding a sword and a palm frond, within an oval ochre cartouche edged with turquoise and ochre scrolls, enclosed within a blue ground panel with Sgraffito scrolls, the reverse with a bold foliate motif, 20.5 cm high
Estimate: £800- £1,200
View catalogue listing here
Lot 105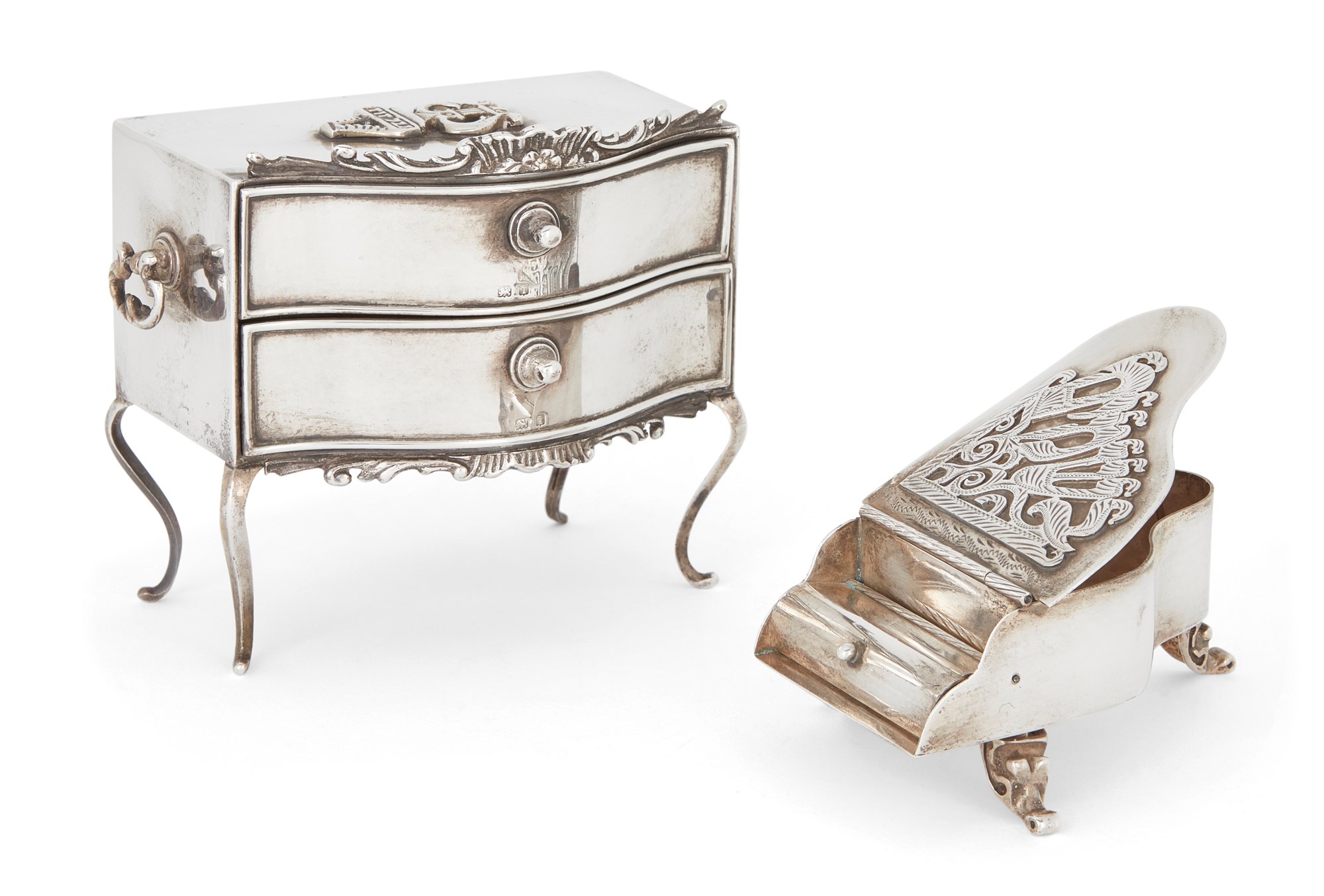 A grand piano trinket box, stamped 925, realistically designed with keyboard, hinged keyboard cover and hinged lid with prop, 7.5cm long, 3cm high, approx. weight 3oz, together with an Edwardian trinket box designed as a chest of drawers, Birmingham, 1908 Henry Clifford Davis, the lid with applied motif with Hebrew lettering, drawers apparently jammed, 7.5cm high.
Estimate:  £120- £180

View catalogue listing here
-Ends-
Fine & Decorative Auction
23/03/2022 10:00 AM GMT

View the fully illustrated catalogue
Viewing Times
Friday 18 March: 9.30am - 5.00pm
Sunday 20 March: 10.00am – 2.00pm
Monday 21 March: 9.30am - 5.00pm
Tuesday 22 March: 9.30am-5.00pm
Please contact worsofart@roseberys.co.uk for condition reports and further information.