Artist Spotlight: Paul Nash
17/02/2022 Modern & Contemporary British Art, News Stories & Press Release, Impressionist, Modern & Post War Art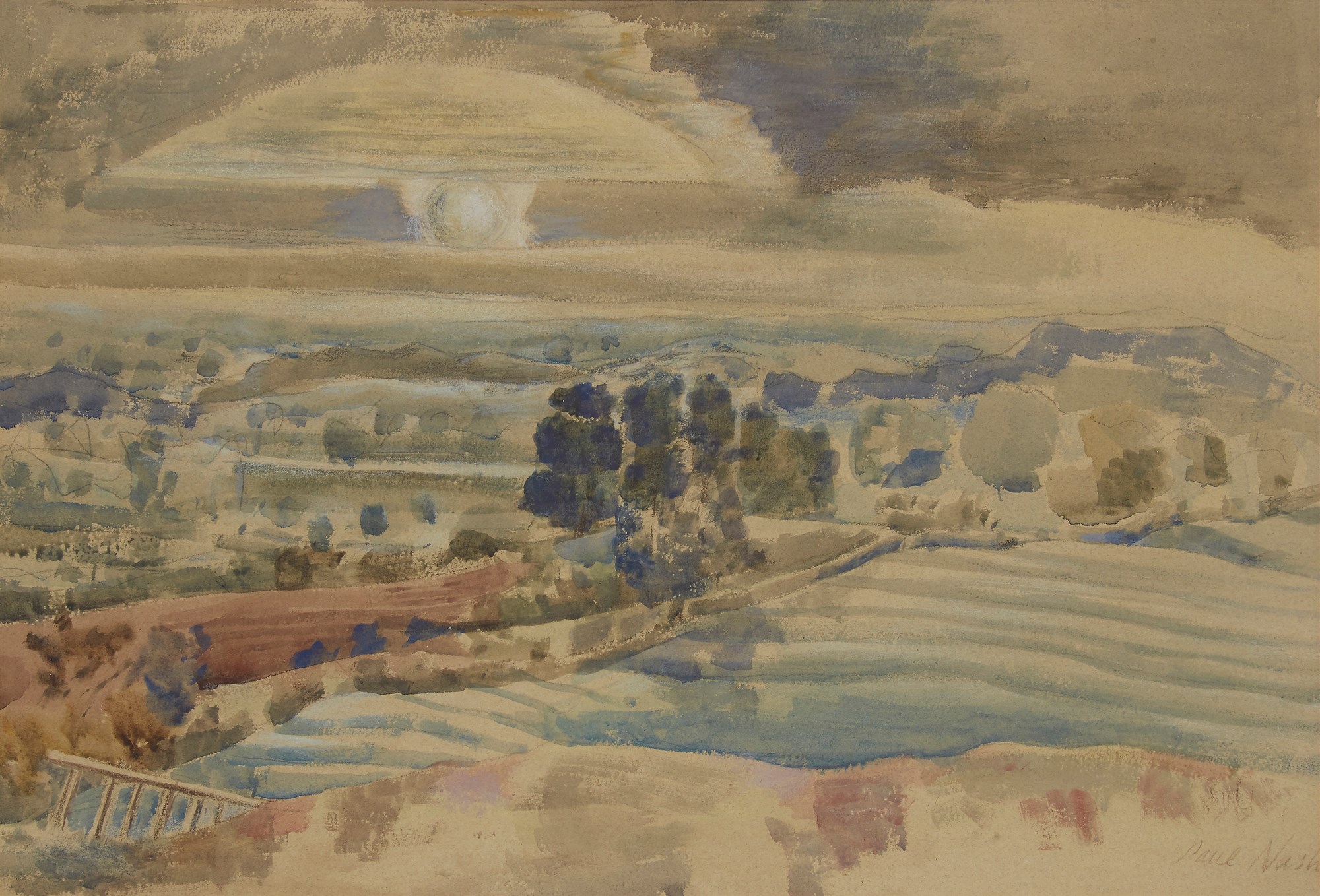 Paul Nash,British 1889-1946-'Sunrise Over Valley', 1943; watercolour
Paul Nash (11 May 1889 – 11 July 1946) was a British surrealist painter and war artist, as well as a photographer, writer and designer of applied art. Nash is said to be one of the most significant British artists of the twentieth century who played a key role in the development of Modernism art, who saw himself as a successor of William Blake and Turner. Nash is also the co-founder of Unit One which brought together Henry Moore, Barbara Hepworth, Ben Nicholson, Edward Wadsworth and the critic Herbert Read. His landscapes were highly influential on a younger generation of artists including Eric Ravillious and Edward Bawden.
Born in London, 11 May 1889, Nash grew up in Buckinghamshire where he developed a love for the surrounding landscapes. He entered the Slade School of Art where he concentrated on landscape painting. He attended the respected Slade School of Fine Art for a little more than a year, beginning his artistic career immediately afterward. Nash found much inspiration in landscapes with elements of ancient history, which would become a defining characteristic of his art.
His younger brother John Northcote Nash (11 April 1893 – 23 September 1977) is also a well-known British painter of landscapes, as well as being a wood engraver and illustrator, particularly of botanic works. Like Paul he was also an Official War Artist in both world wars.
When war broke out in 1914 Nash was building a reputation as a painter of subtle watercolours: an understated modernist who nevertheless retained his links with the English Romantic tradition.
 Sent to the Western Front in early 1917, Nash was invalided home after a night-time fall – an accident that possibly saved his life. After his injury, he then worked as an Official War Artist, his work including some powerful works of the devastated landscape of No Man's Land, which rank among the most notable images of the conflict. 
In between the two wars, Nash made repeated trips to France and became fascinated with and influenced by Surrealism. In the 1920s and 1930s Nash was particularly heavily influenced by Surrealism in his work. For much of this life he lived in the countryside, including places such as Kent, Sussex and Dorset, creating his work based on scenes nearby he was familiar with but inventively transforming them. Despite living in the countryside, he continued to be involved in the London art world. He was the co-founder of Unit One, the British group formed in 1933 to promote modern art, architecture and design. In 1936, he helped to organize and exhibited in the International Surrealist Exhibition in London.
In the Second World War he was again an Official War Artist. During World War II, although sick with the asthmatic condition that would later kill him, he produced two series of anthropomorphic depictions of aircraft, before producing a number of landscapes rich in symbolism with an intense mystical quality.
 After the war Nash continued to focus on landscape painting, originally in a formalized, decorative style but, throughout the 1930s, in an increasingly abstract and surreal manner. In his paintings he often placed everyday objects into a landscape to give them a new identity and symbolism.
In the last decade or so, Nash's art-market prices have climbed. A 1936 Surrealist painting, "Encounter in the Afternoon," sold for 937,250 pounds (about $1.8 million at the time) at a Christie's London auction in 2008, five times its upper estimate. At a Bonhams auction in 2014, the 1913 watercolor "A Drawing" sold for 212,500 pounds — a record price for a Nash watercolor and triple its estimate.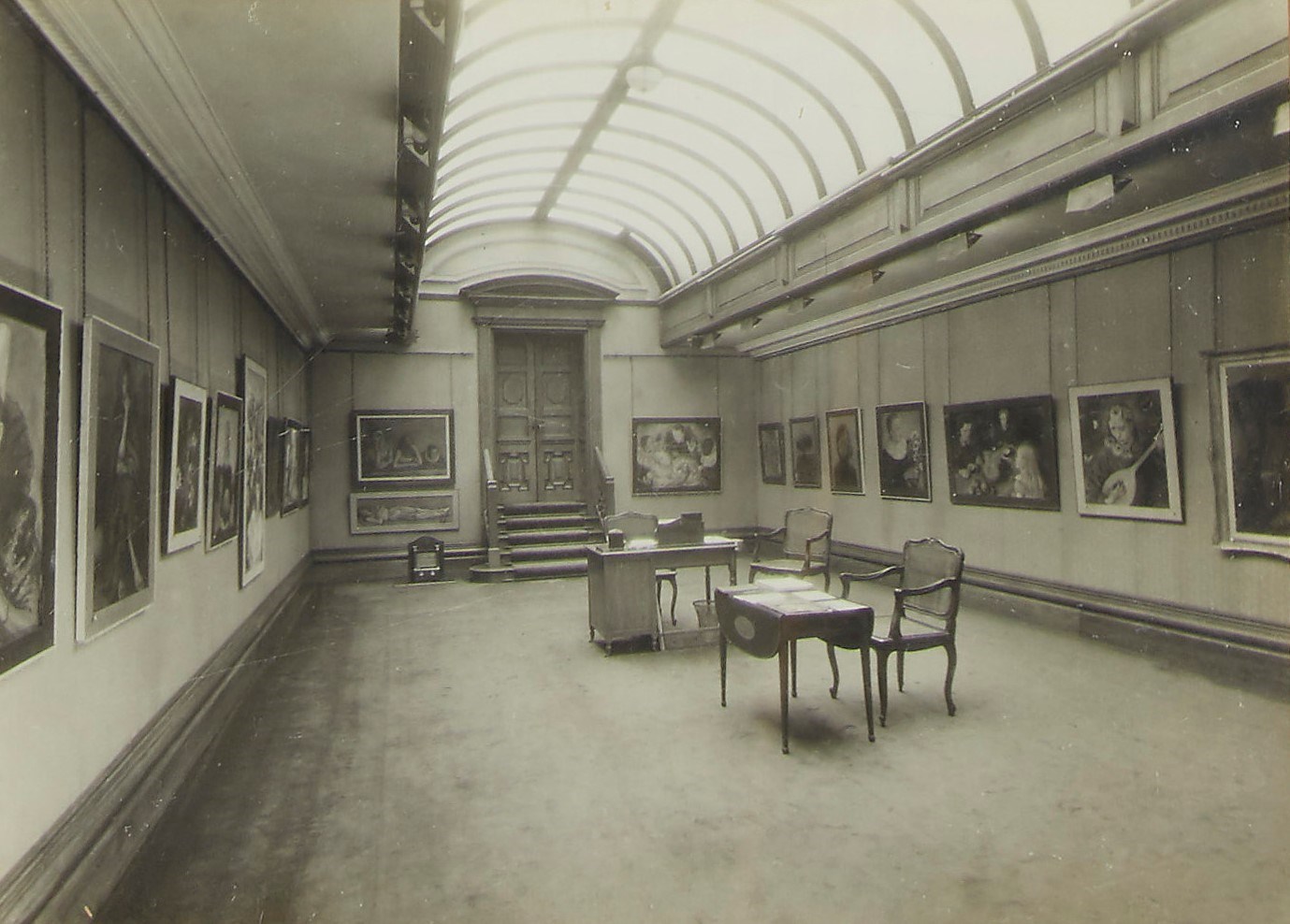 Image of the Arthur Tooth Gallery 
In Roseberys upcoming auction: A Collection Of Works From The Descendants Of Arthur Tooth & Sons (1842-1972) that will take place on 21 February, we have eight watercolours on offer by the influential artist. Estimates range from £1,000 up to £8,000. According to his friend and fellow artist Richard Seddon, for watercolours Nash used a box with ten whole-pan divisions, supplemented by watercolour tubes. The colours in the box included: Lemon Yellow, Yellow Ochre, Raw Sienna, Burnt Sienna, Crimson, Payne's Grey, Ash Blue, Lamp Black and Chinese White. Seddon also recalled that Nash never made a second attempt at a composition. If a watercolour did not work as intended, he would abandon it, saying that he had too many ideas in development for him to linger over any that did not succeed the first time.
Three highlights on offer by Paul Nash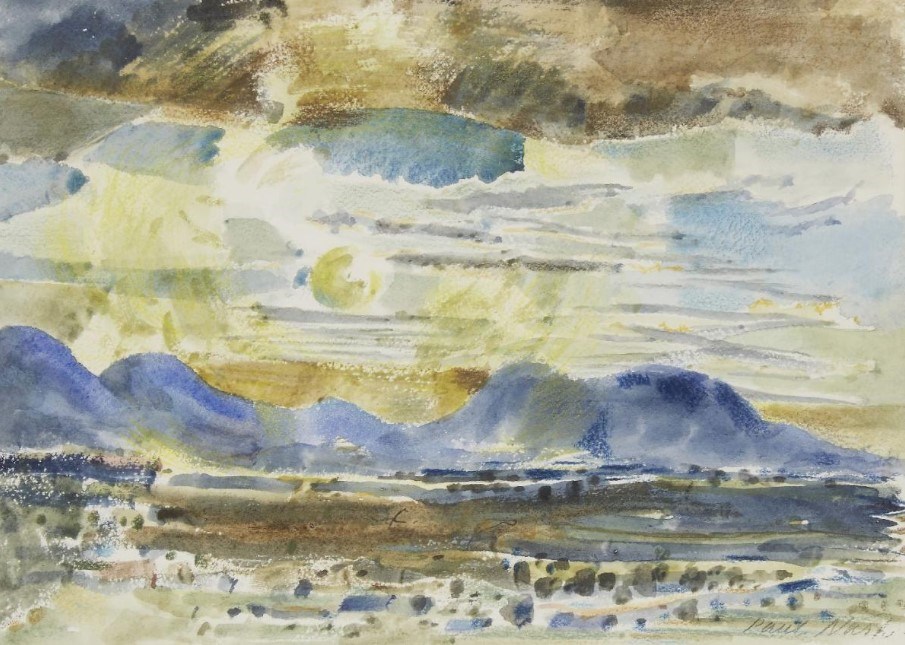 Lot 15: Paul Nash, British 1889-1946- 'Sun Descending- Study 7', 1945; watercolour, signed 'Paul Nash' lower right, 28 x 39cm
Estimate - £6,000 - £8,000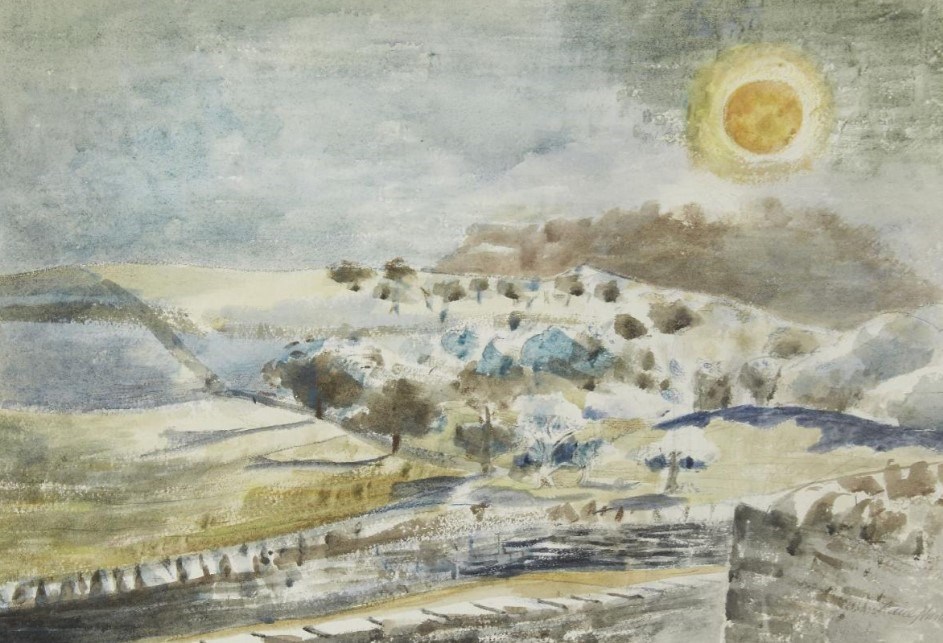 Lot 17: Paul Nash, British 1889-1946- 'Moonrise Over Stow-on-the Wold', 1945; watercolour, signed 'Paul Nash' lower right, 39 x 57cm 
Estimate - £6,000 - £8,000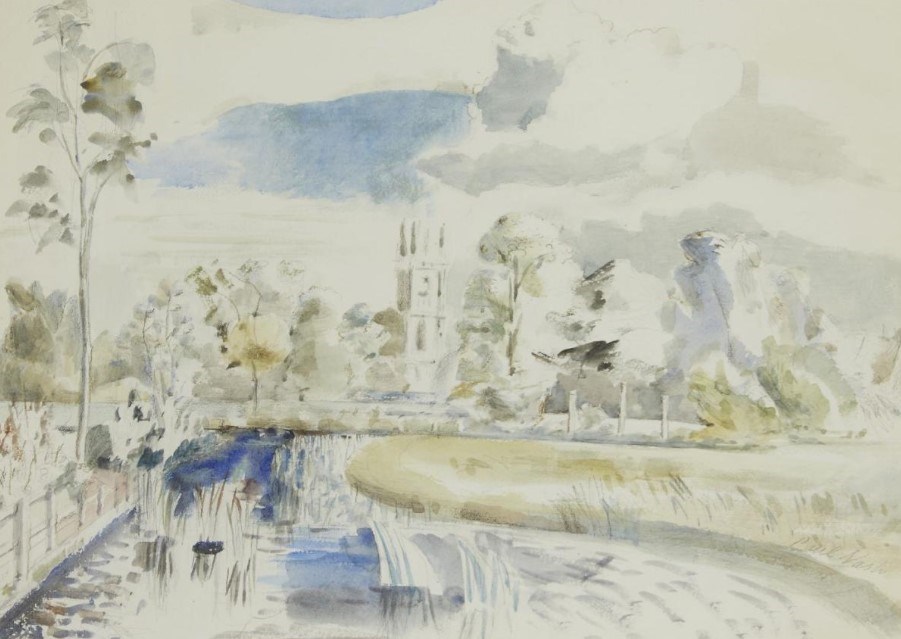 Lot 19: Paul Nash, British 1889–1946 - River scene; watercolour and pencil on paper, signed lower right 'Paul Nash', 18.7 x 54 cm
Estimate - £3,000 - £5,000