Artist Spotlight : Gerhard Richter
9/07/2021 Prints & Multiples , Artists & Makers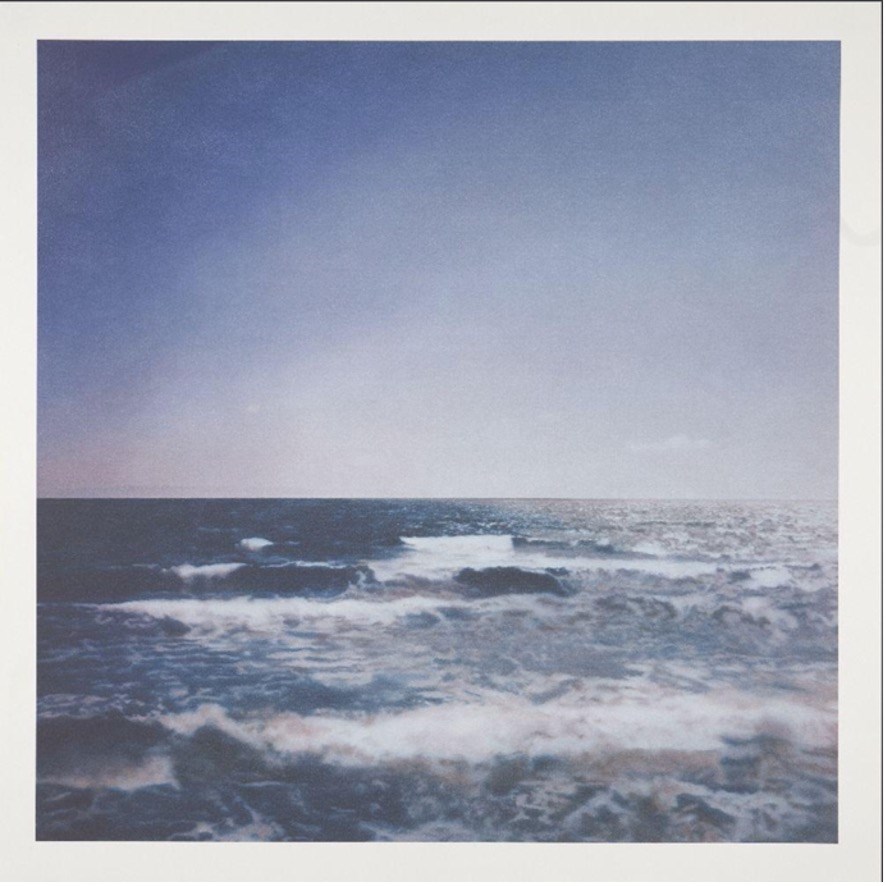 Gerhard Richter, German b.1932- Seestuck, 2021; digital poster in colours on 260gsm Rives wove, from the edition of 500, published by Daco-Verlag, Stuttgart, sheet 69.8 x 69.8cm (unframed) (ARR)
'I pursue no objectives, no system, no tendency; I have no programme, no style, no direction. I have no time for specialized concerns, working themes, or variations that lead to mastery. I steer clear of definitions. I don't know what I want. I am inconsistent, non-committal, passive; I like the indefinite, the boundless; I like the continual uncertainty. Other qualities may be conducive to achievement, publicity, success; but they are all outworn-- as outworn as ideologies, opinions, concepts and names for things.' - Gerhard Richter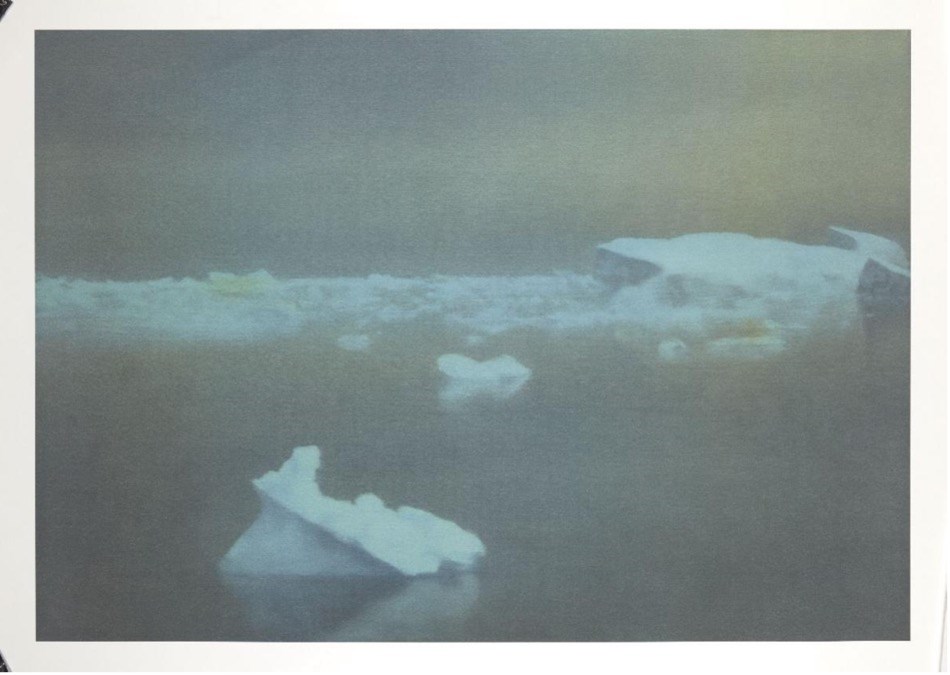 Gerhard Richter, German b.1932- Eis, 2021; digital poster in colours on 260gsm Rives wove, from the edition of 500, published by Daco-Verlag, Stuttgart, sheet 100 x 70cm (unframed) (ARR)
Gerhard Richter was born in Germany in 1932 and trained both at Kunstakademie, Dresden from 1951-1956, and at the Kunstakademie in Dusseldorf from 1961-1963. He is a contemporary German artist who is known for his abstract and photorealistic paintings as well as 'blurred' photography technique, attributed to his experience with two totalitarian regimes. His early life experience fostered his diverse usage in various materials, including textile, painting, photography and glass to create his art. In 1970s, Gerhard Richter started to build up his international reputation and brought his practice into the next stage. Since he kept an open-minded attitude towards exploring and questioning the intrinsic value of creating a painting, he developed work across from realism, abstraction to multi-dimensional works of art. Unquestionably he has been tremendously influential to generations and considered as one of the greatest contemporary artists to date. Between 1971 and 1994, Ludger Gerdes, Hans-Jörg Holubitschka, Bernard Lokai, Thomas Schütte, Thomas Struth, Katrin Kneffel, Michael van Ofen, Richter's second wife, and Isa Genzken all studied with him at Kunstakademie Düsseldorf. Furthermore, his influence on Ellsworth Kelly, Christopher Wool and Johan Andersson can be clearly seen. Apart from his passing legacy in the fine art industry, he also inspired musicians, including Sonic Youth, who used Gerhard Richter's painting as their album cover 'Daydream Nation'.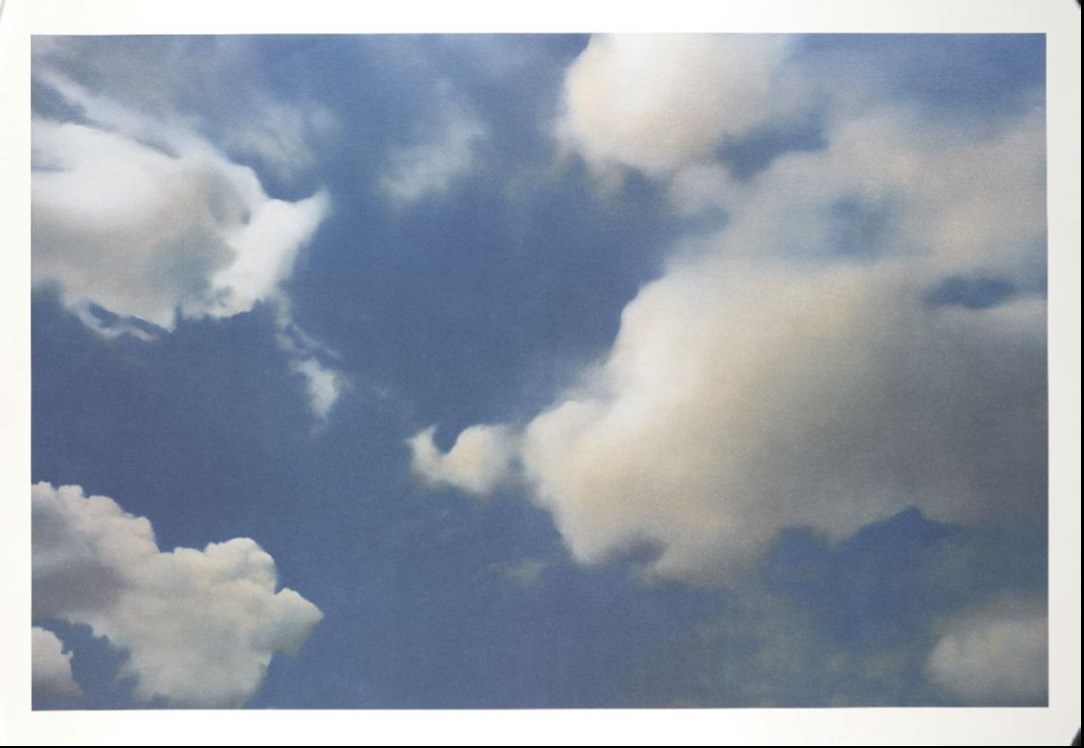 Gerhard Richter, German b.1932- Wolka, 2021; digital poster in colours on 260gsm Rives wove, from the edition of 500, published by Daco-Verlag, Stuttgart, sheet 100 x 70cm (unframed) (ARR)
Gerhard Richter has been awarded with the Staatspreis of the State Nordrhein-Westfalen, Dusseldorf, in 2000; the Praemium Imperiale Award, Japan, 1997; the Golden Lion of the 47th Biennale, Venice, 1997; the Kaiserring Prize der Stadt Goslar, Germany, 1988; and the Oskar Kokoschka Prize, Vienna, 1985. His solo shows were also presented by some important museums including Museum Wiesbaden, Germany (2018); the Museum Barberini, Potsdam, Germany (2018); Museum Ludwig, Cologne, Germany (2017); Stedelijk Museum voor Actuele Kunst (S.M.A.K.) Gent, Belgium (2017); Espace Louis Vuitton, Beijing, China (2017); Museum Frieder Burda, Baden-Baden, Germany (2016); the Staatliche Kunstsammlungen Dresden, Germany (2015); the Kunstmuseum Winterthur, Switzerland (2014); and Staatlichen Kunstsammlungen Dresden, Germany (2013). In 2011, Tate Modern had his retrospective exhibition, 'GERHARD RICHTER: PANORAMA,' to celebrate his 80th birthday in London.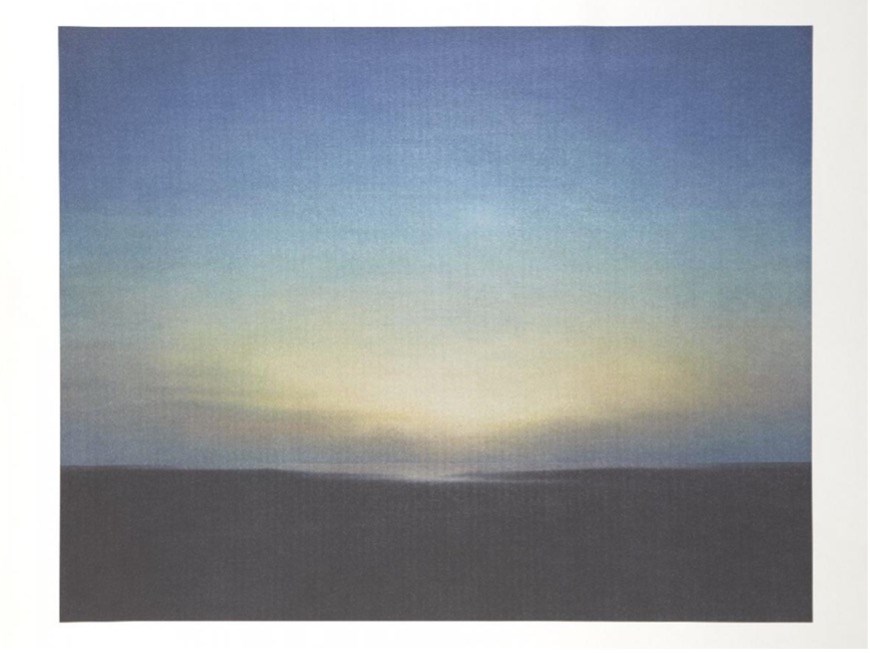 Gerhard Richter, German b.1932- Abendstimmung, 2021; digital poster in colours on 260gsm Rives wove, from the edition of 500, published by Daco-Verlag, Stuttgart, sheet 80 x 60cm (unframed) (ARR)
In 2021 he is still a beloved artist by most of the people with a market ranking of 8, increased 6 ranking from 2020, according to the database provide by Artprice.com. (MH- Not sure this adds anything) Among his work, print and multiples contributes to 51% of his total sold lots with paintings making up 29%. Over the years, Gerhard Richter's auction sales have always been a success. He has delivered several outstanding auction sales at Sotheby's and Christie's. In 2001, three months after his MoMA exhibition, his Three Candles (1982) was sold for $5.3 million. In 2015, his work 'Abstraktes Bild' was sold for record £30.4m at Sotheby's London Contemporary Art Evening Auction. In 2008 Christie's London sold Richter's "capitalist realism" pictures, Zwei Liebespaare (1966), to Stephan Schmidheiny, a Swiss entrepreneur, philanthropist and advocate of sustainable development. Also, his 1982 Kerze (Candles) reached £10.5 million ($16.5 million) at Christie's London in October 2011.
Find out more about the Modern & Contemporary Prints & Multiples department here
If you would like to receive updates about work by the artist coming up in future sales, please register for an account to set up key-word alerts.

SIGN-UP FOR KEY WORD ALERTS