Anna Evans joins the team!
23/05/2018 News Stories & Press Release, Works of Art, Sculpture & Clocks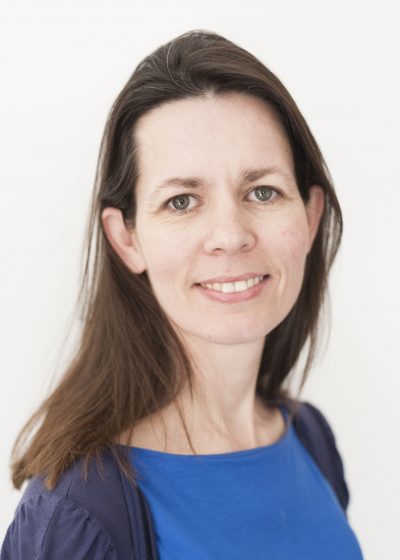 Anna Evans, former director and Works of Art specialist at Christies, is the latest member to join the team and will be working with Nic McElhatton heading up the bi-annual Craft & Tradition sales at Roseberys. Here we take a moment to get to know Anna and learn more about the forthcoming curated sales.
You studied History of Art at university, was this with an interest to becoming a specialist?
When I started my degree I had a broad interest across the subject but no specific ambition to be a Works of Art specialist or even work in an auction house. I loved the huge range of subjects covered in the lectures, everything from Renaissance paintings to Benin sculpture. Even now, I love my subject field as it covers so many areas and time periods, from sculpture and lighting to chess sets and tea caddies, plus a whole host of wonderful objects in-between.
2. What first pulled you into the auction world?
The excitement of an auction. I grew-up five minutes from my local auction house, Paskell & Cann, in Colchester and loved going to watch the sales. As a graduate, I was looking to move to London for work and finding a position in an auction house seemed like a good use of my knowledge and an exciting environment to work in. I was lucky enough to get a job at Christie's South Kensington in the Bids Office which essentially involved answering the phone taking bids and giving results. I knew from day one I wanted to stay and sixteen years later I'm still working in the auction world, I'm an auctioneer, and a specialist in Works of Art.
3. From your own collection what is your most prized possession and why?
I have a small Roman terracotta figure of a goddess which my late grandfather found under some floorboards in a house he was renovating in the 1960s. It was shown to the local museum and sent to the British Museum who confirmed its date. It always feels very special to hold a piece of sculpture which is almost 2000 years old and imagine who owned it in the past.
4. If there is anything you wish could come through the auction house doors, what would it be and why?
Making a discovery is every specialists dream. It's what makes the job so interesting and exciting. We are always looking for that next object which makes you go wobbly at the knees. I'd love a lost masterpiece by one of the great Renaissance sculptors, Michelangelo or Donatello, to arrive at Roseberys, although I think I'd probably faint in amazement! Equally satisfying is seeing a wonderful object, such as a gorgeous blue john vase, which the vendor has no idea is valuable. Explaining the object to them and then telling them the estimate is hugely satisfying, a real Antiques Roadshow moment.
5. Can you tell us a bit more about the curated sales you will be presenting?
The Craft and Tradition sale is an exciting new auction for Roseberys. The first will be held on 17th July and will be a celebration of art and craft through the ages. It will feature the work of craftsmen and women, including textiles, woodwork, metalwork, folk art and more. There will be a particular eye towards vernacular objects, furnishings and paintings from the late medieval period onwards. If you have any items you are interested in consigning we would love to hear from you to discuss them further.
6. What has been the strangest thing you have auctioned?
There have been some weird and wonderful pieces over the years. A 19th century vampire killing kit was memorable, as was the front door to Paul McCartney's childhood house. But the one which most sticks out was a 1966 Routemaster bus. We had great fun taking it round London on a photo shoot and it ultimately was sold for £54,000 to a completely new buyer in South Korea.
7. What are you most looking forward to working at Roseberys?
My first few weeks here have been really enjoyable. I'm really excited to be working with a wonderful group of new colleagues and using my expertise to build enticing sales for our clients.
~Ends~
For further information please contact Marketing Executive Charlotte Meddings charlottemeddings@roseberys.co.uk +44 (0) 20 8761 2522
Roseberys is a privately owned auction house operating at the heart of the fine art market for 30 years.
With offices in London's Mayfair and Lambeth Roseberys offer a calendar of more than twelve specialist fine art, antiques and collectibles auctions each year.
Specialist sales include Asian Arts, Islamic & Indian Art, Jewellery & Watches, Pictures 1500-1900, Modern & Contemporary British Art, Prints and Multiples, 20th Century Art & Design , 20th Century Decorative Arts and Craft & Tradition.
Roseberys team of world-renowned specialists also provide a wide range of art market services to professional clients, including valuations for insurance and probate.
Roseberys is a member of SOFAA – The Society of Fine Art Auctioneers.