Albert Chevallier Tayler genre scene soars to £27,000
22/07/2019 News Stories & Press Release, Old Master & 19th Century Pictures
LONDON: This 19th century interior scene by Albert Chevallier Tayler (1862-1925), one of the major talents in British Victorian painting, sold with a flourish at Roseberys London.
The hotly contested work was considered a fine example of the artist's carefully conceived genre scenes and dated to a high point in his career when he had mastered the treatment of form and the manipulation of space and was painting with exceptional lucidity. The signed oil on canvas of figures luncheoning, dated 1890, showed the combined influences of James Tissot from his studies in Paris at the Atelier of Jean Paul Laurens, and the Newlyn School in Cornwall – then the location of some of the most advanced painting in Britain. Tayler later settled in London and focused on portraiture. "This painting was admired by many people who came to view the sale, and as such had universal appeal", said Marcus Grey, Head of Picture Department at Roseberys London. On the day it attracted fierce competition and was knocked down at £27,000, nearly six times its top estimate. (Lot 321)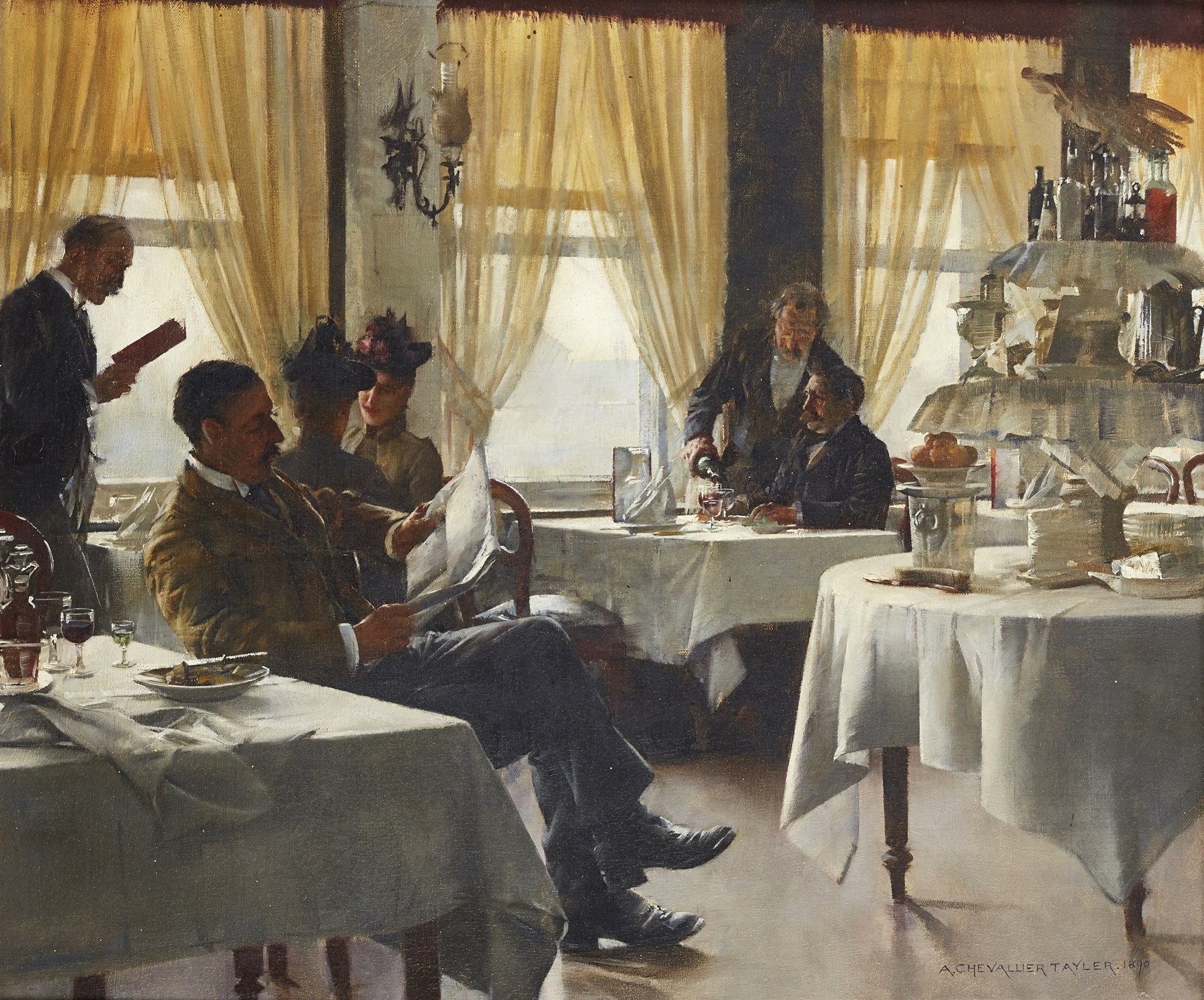 On the overall sale, Marcus Grey, Head of Department, commented: The sale had a great variety of works spanning a four-hundred-year period of British and European Art. There were strong sections of Old Master prints, 17th century Flemish School paintings, oil paintings from the 18th and 19th century, and a small collection of cricket related illustrations by Lucien Davies. The top selling painting by Albert Chevallier Tayler entitled Interior scene with figures luncheoning was considered an exceptionally work by the artist and achieved a well-over estimate hammer price of £27,000 on the day".
An impeccably timed selection of early cricket scenes by Lucien Davis (1860-1941) were offered for sale just three days after England's nail-biting Word Cup victory over New Zealand at Lord's, the 'home of cricket'. Of impeccable quality, these well-presented works on paper covered such subjects as A Match at Lords, Caught and Bowled, Stumped and Guard Please Umpire. Dating from the late 19th century, they all had provenance to the framers and print sellers Grundy & Smith of Manchester, with many stretching back to Davis himself. Offered across three lots, the collection totalled an impressive £6,100, well above pre-sale hopes. Cricket was a popular subject in Davis's wide-ranging illustrations of Victorian society. He also depicted women cricketers, which were rarely shown in 19th century sporting prints at the time. (Lot 308) (Lot 309) (Lot 310)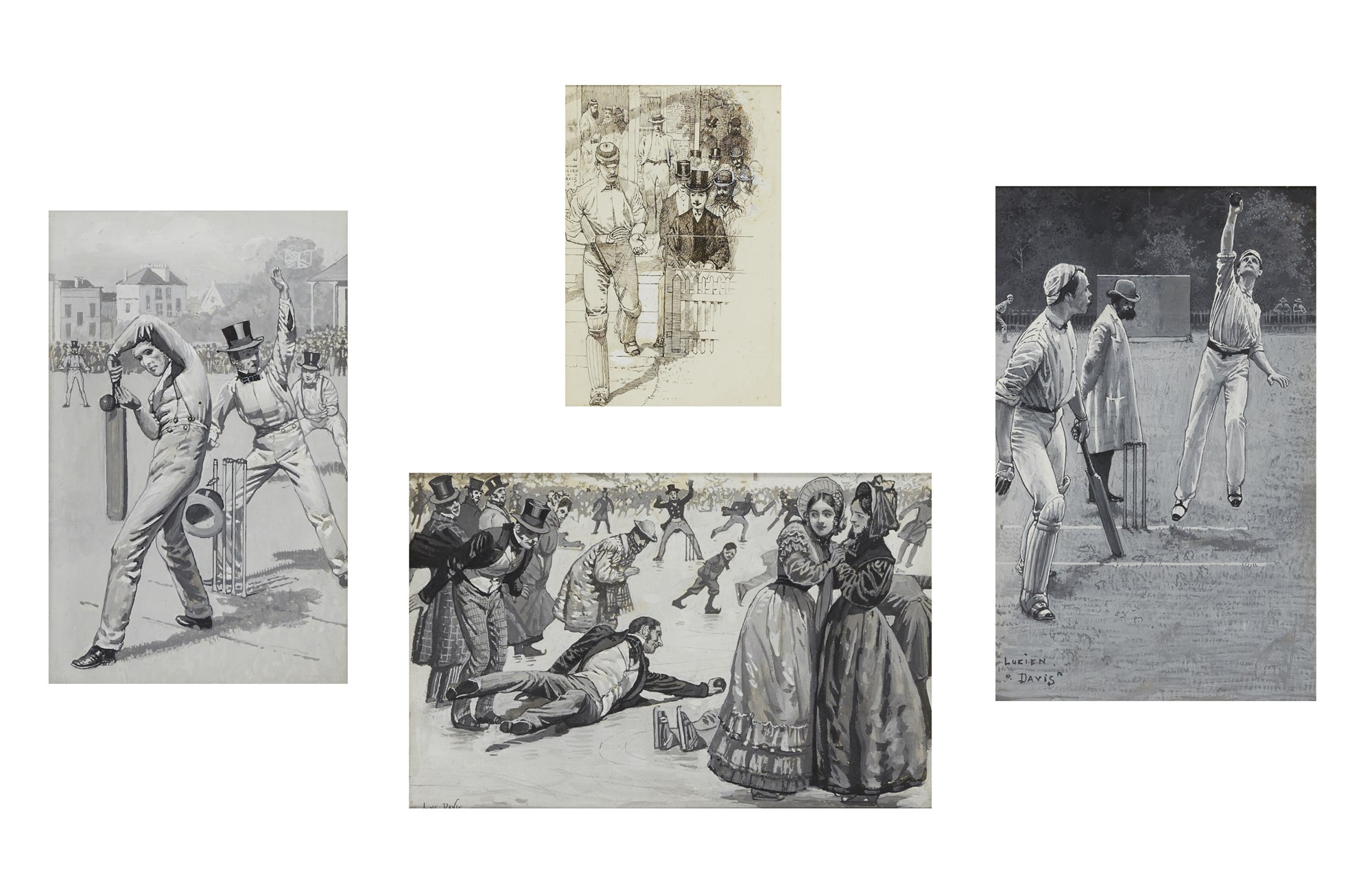 Quality portraiture consistently sells well on the art market and this sale was no exception with two particularly sought-after entries. The first was an oil portrait of an old woman spinning thread with two children by the Circle of Pietro Bellotti (1625-1700), the Baroque painter from Lombardy who gained fame as a painter of portraits and heads of characters. The work had passed by descent from Archduke Rainer Joseph of Austria, Viceroy of the Kingdom of Lombardy-Venetia (1783-1853), which undoubtedly helped the painting achieve £4,600. (Lot 42)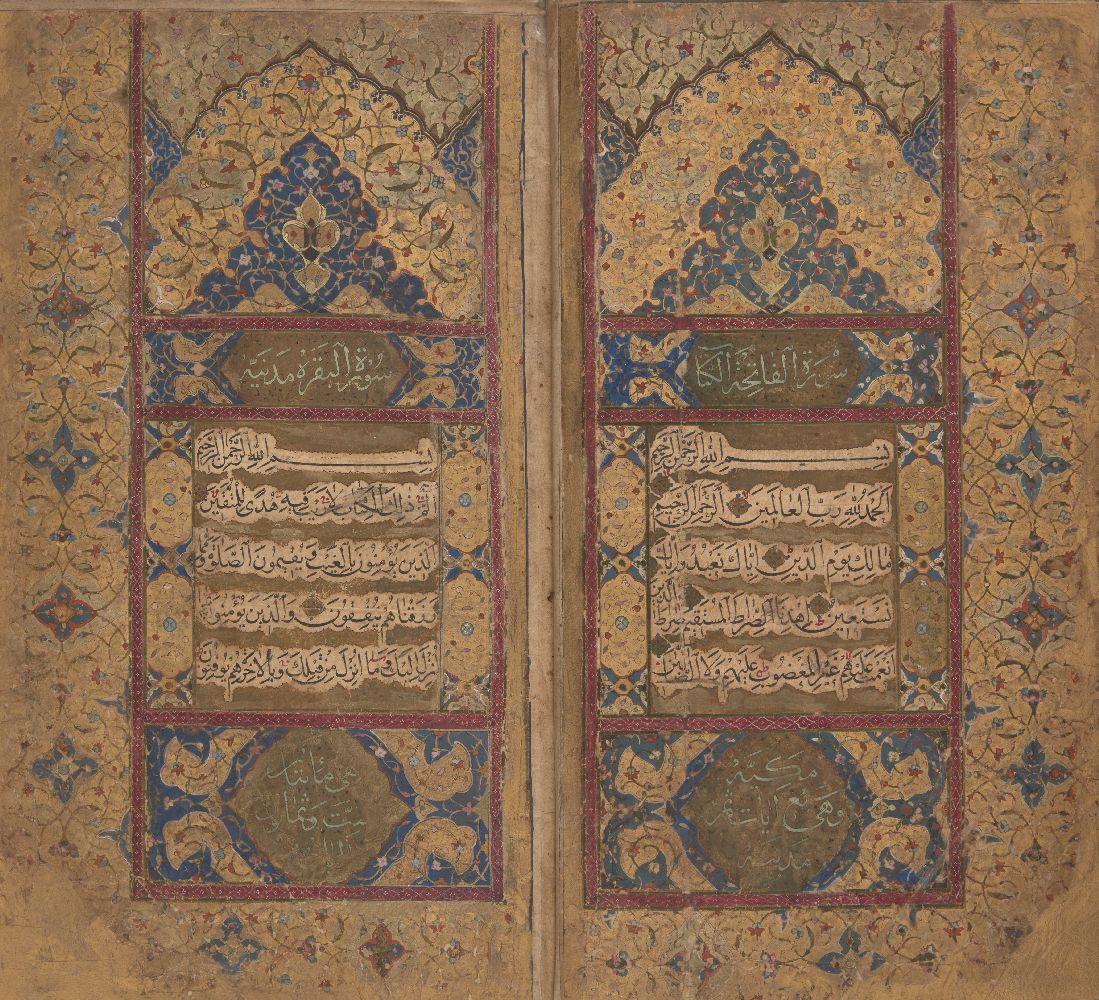 An unsigned chalk portrait of a handsome gentleman attributed to the artist George Richmond (1809-96), portrait painter to the Royal Family, was equally popular and sold for a multi-estimate £750. Richmond's success as a portraitist was due as much to his power of drawing out the best from his sitter in conversation as to skill in delineation. A rapid draughtsman, he was able to report the happiest moment and fleeting changes of expression and to get out of his subject more than at first sight appeared to be there. His portraits included architect George Gilbert Scott, scientist Michael Faraday, novelist Charlotte Brontë, Queen Adelaide and the Prince of Wales (later Edward VII). (Lot 150)
Prior to his career as a portraitist, Richmond had been a member of the Brotherhood of the Ancients, who, led by Samuel Palmer, were inspired by the pastoral creations of William Blake. Another of the Ancients, Edward Calvert (1799-1883), was represented in the sale with two wood engravings – The Brook and The Return Home – which nearly doubled hopes to sell for £700. 
The Brook was originally executed in 1829 while The Return Home, shown left, was originally executed in 1830. Both were first published on thick wove paper in Calvert's Memoir (1893) in editions of 350. (Lot 152)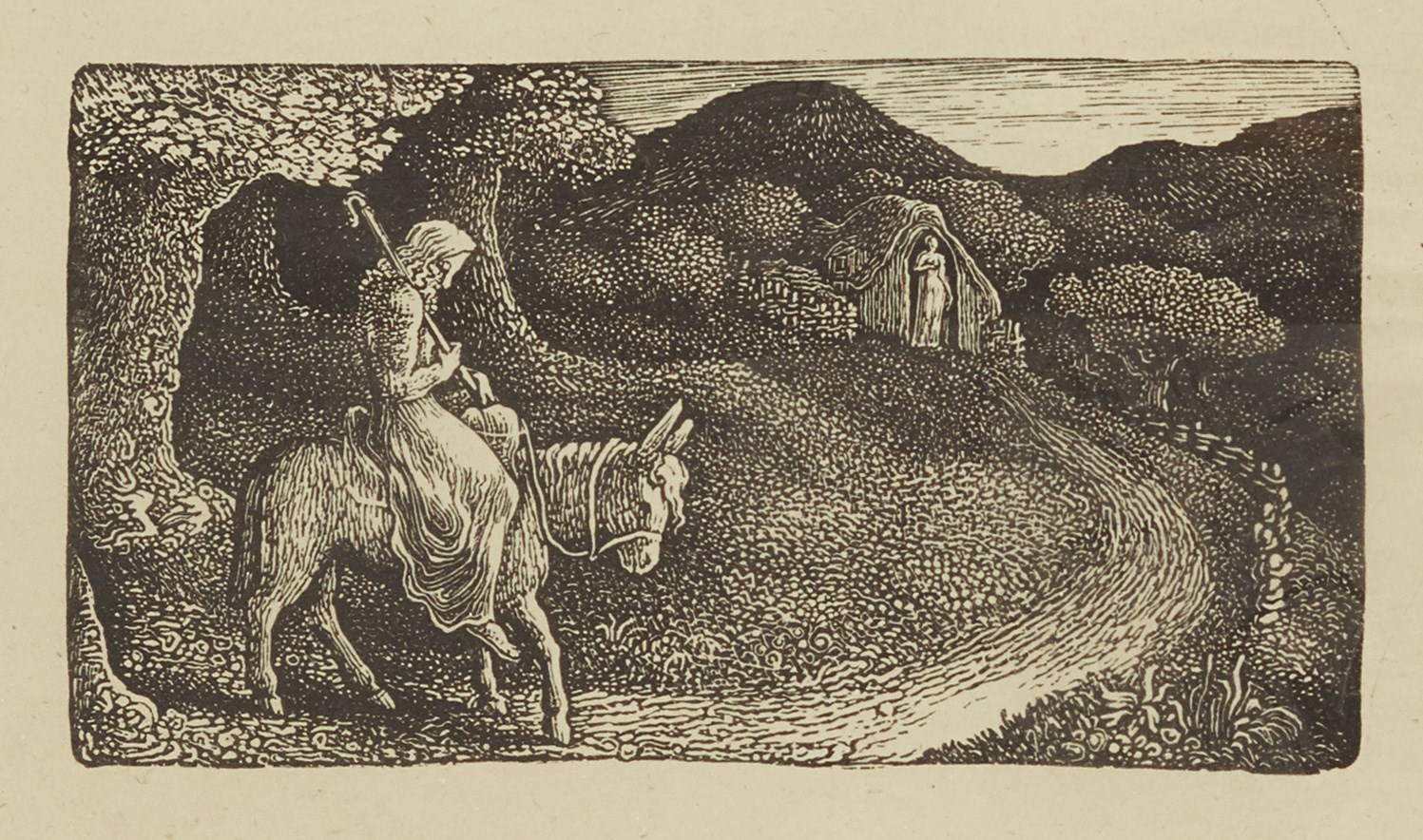 Pictured right is a rare mixed media work by Félicien Rops (1833-1898), an artist from Belgian whose works are not often seen at auction in the UK. L'idole (Les sataniques), a pencil and wash work executed in a complex and unusual technique, made £4,200 against a £800-1,200 guide. It had been one of the works sold at the sale of the Félicien Rops collection at Simonson, Brussels, in 1987. Rops often combined soft-ground etching – a technique practiced by few artists of his day – with mezzotint or aquatint and sometimes added hand-colouring to his plates. (Lot 222)
Knocked down at £3,200 was an expertly rendered 19th century wave scene in oil on paper by David James (1853-1904). James specialised in coastal scenes, mainly painted in Cornwall, with many held today in public collections. Little is known about the artist. This is largely due to the fact that the name 'David James' is a pseudonym. His real name was Joseph Donaghue, and he was the fourth child of a London porter and, probably, an Irish mother. His talent attracted the attention of a German-born picture dealer, who supported his training and with whose family he lived for much of his life. James exhibited four times at the Royal Academy, the last in 1897. (Lot 270)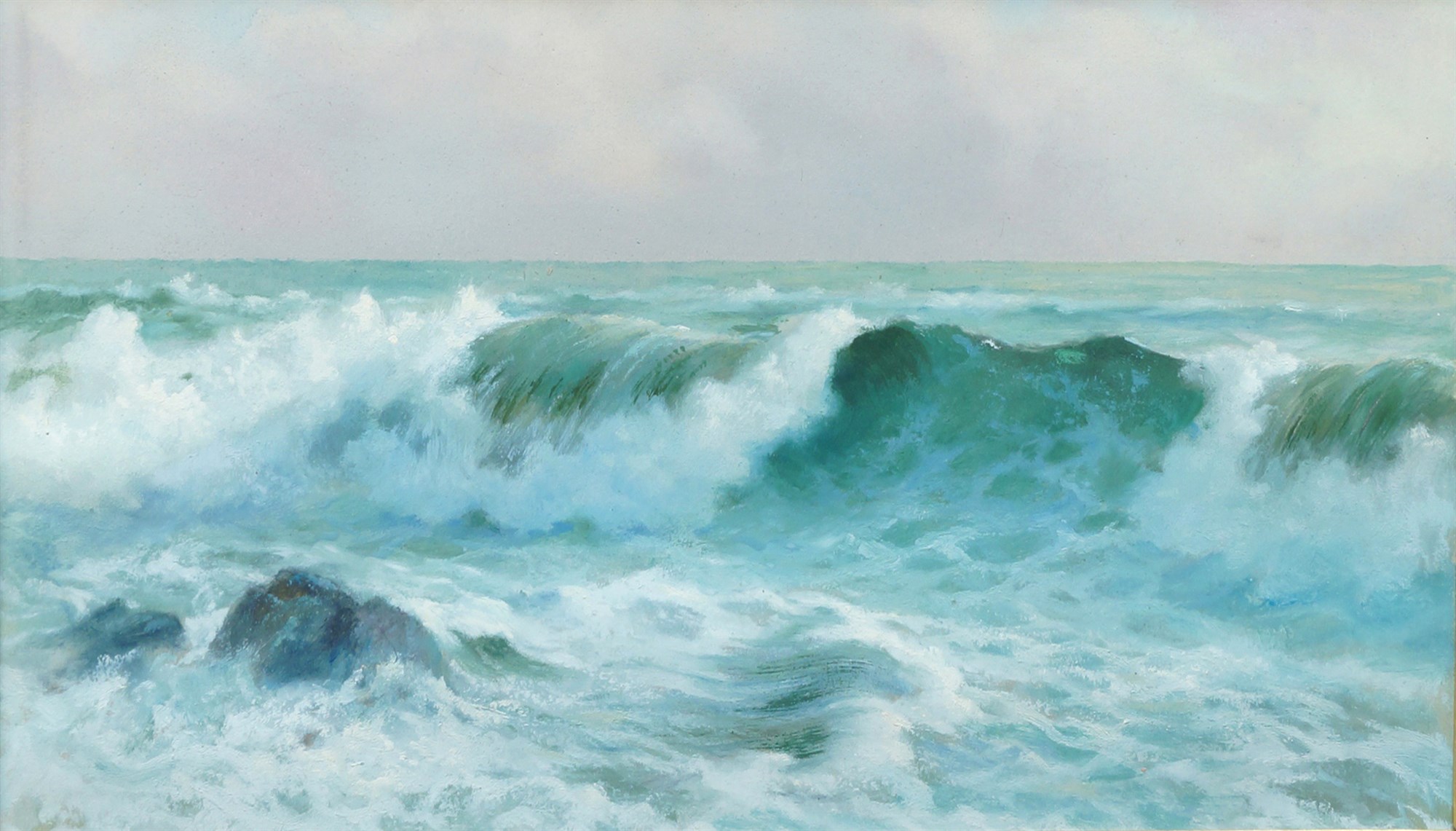 Location location location was the overriding factor in the strong performance of this large Thames scene at Great Marlow in Buckinghamshire. It was painted in oils by the English landscapist Henry H Parker (1858-1930) and sold for nearly twice its top guide at £2,500. Influenced by the Impressionists, Parker did much of his painting in the counties of southern England and specialised in picturesque pastoral landscapes in oils. (Lot 284)
~Ends~
For further information please contact Peigi Mackillop peigimackillop@roseberys.co.uk +44 (0) 20 8761 2522