Agi Katz the hugely influential and respected curator, art dealer and gallerist
12/05/2022 Modern & Contemporary British Art, News Stories & Press Release
Agi Katz (1937-2021) was a hugely influential and respected curator, art dealer and gallerist, promoting the works of Jewish and émigré artists in Britain.
Born Agi Rojko into a Jewish family in Budapest in the 1937, she fled with her family to Transylvania when Hungary was occupied by the Germans in World War II. The family returned to Hungary after the war, where Katz began training as a medical student in the 1950s, following the footsteps of her father. However, Katz again left the country in 1956 during the Russian occupation, when demonstrations offered an opportunity to cross the border. First walking all the way to Austria, Katz eventually travelled to Britain.
Katz thrived in Britain, initially working for European Chemical News and Monsanto UK, before following her passion and studying art in the 1970s at the Camden and then Chelsea Schools of Art. She would eventually become curator in 1979 at the renowned Ben Uri Gallery in London. The gallery was founded in Whitechapel in 1915 and promoted the work of Jewish artists in Britain. Here, Katz organised seminal exhibitions including 'Epstein: Centenary Exhibition, 1980', 'Mark Gertler: The Early and the Late Years, 1982' and 'David Bomberg in the Holy Land, 1984'. These artists would become central to her vision, as she founded the Boundary Gallery in St. John's Wood in 1986.
Boundary Gallery ran for nearly 30 years, drawing public attention to figures as varied as Morris Kestelman, Eva Frankfurther and her long-term friends Josef Herman and Lilian Bomberg (nee Holt). Katz passionately supported the work of figurative paintings throughout her career, regardless of market fashions.
Roseberys are delighted and honoured to be holding this sale of Agi's estate. Featuring extraordinary examples of all the artists synonymous with her, including a sensational 1930s portrait of Lilian by David Bomberg and Sir Jacob Epstein's first portrait of his second wife, Kathleen Garman, it will be a fitting tribute to her life and work, and a wonderful record of our long-standing relationship with her. Below are four highlights within the auction.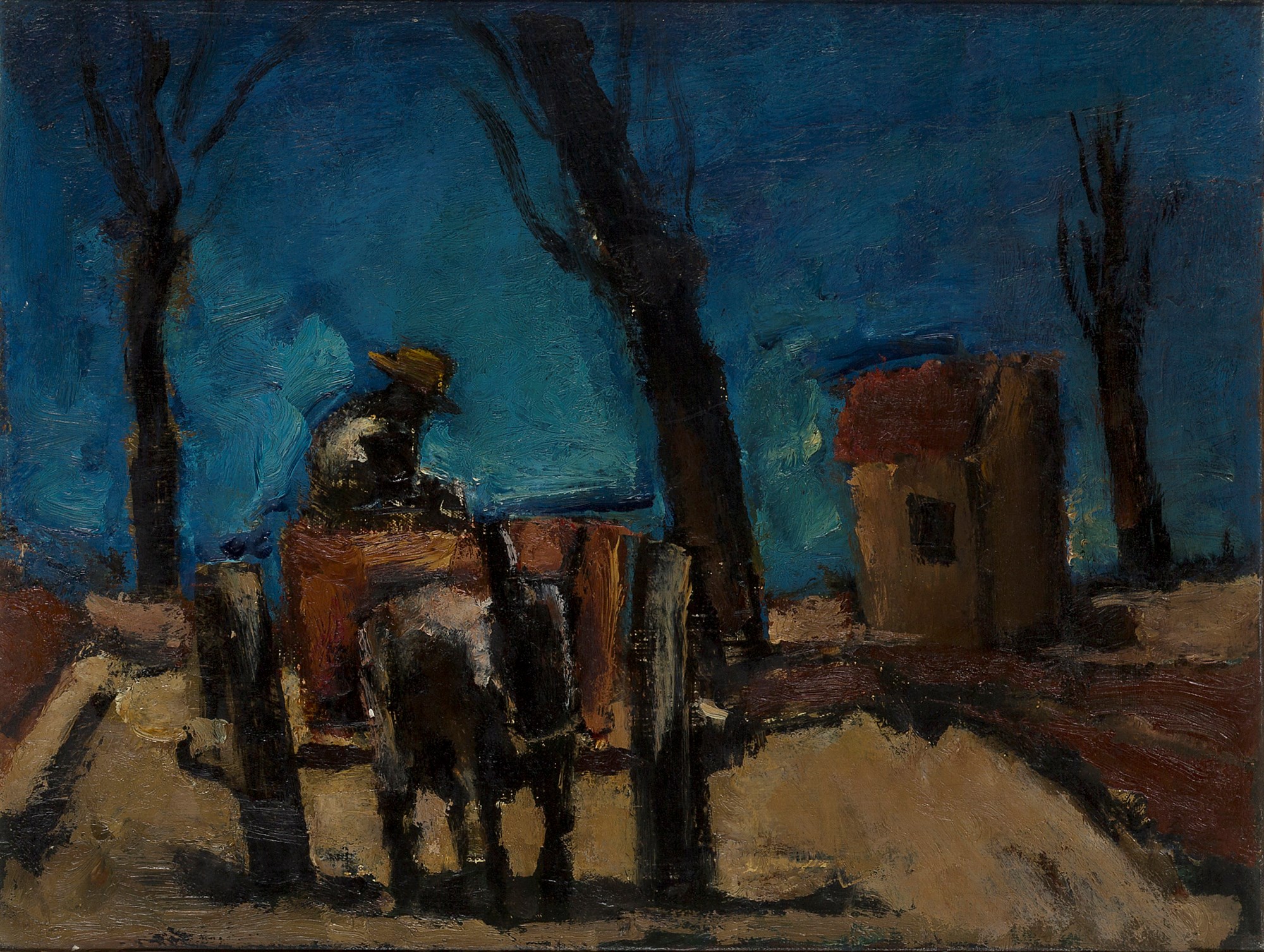 Lot 388: Josef Herman OBE RA, British/Polish 1911-2000 - Mexican Donkey Cart, 1964; oil on canvas
Polish-born Josef Herman OBE RA travelled to Britain during the Second World War, initially living in Glasgow where he became friendly with Jankel Adler and also provided inspiration to a younger generation of artists, including Joan Eardley. His depiction of miners and working people in Ystradgynlais in Wales are amongst the most celebrated and iconic images of the Post-War period in Britain, emphasising his honest and grounded approach to art. He exhibited in the 1950s with the celebrated gallery Roland, Browse & Delbanco and created a large mural for the Festival of Britain in 1951. His works are now in all major UK museums and there is a Josef Herman Foundation in Ystradgynlais to celebrate his legacy. Agi Katz was a close friend of the artist in his later life and huge supporter of his career, holding numerous exhibitions at Boundary Gallery.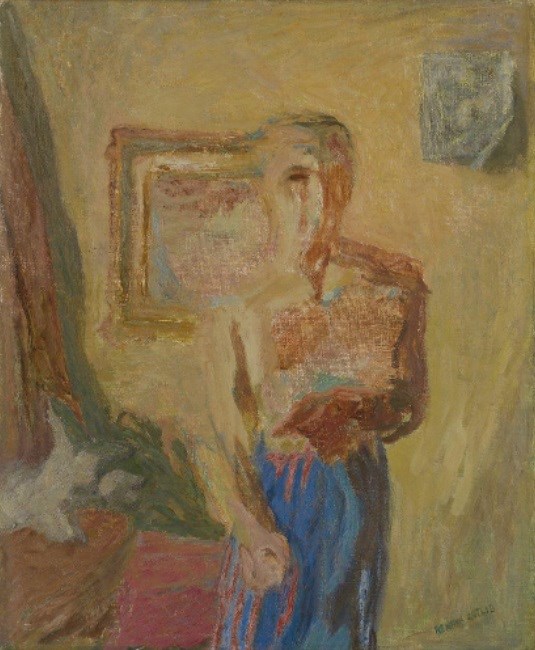 Henryk Gotlib, British/Polish 1890–1966 - Self-portrait with dog, 1942; oil on canvas
Henryk Gotlib, was born in Poland, but travelled across Europe in the 1930s, living in Paris before settling in Britain in 1938. He developed a highly individual and idiosyncratic style, focused on the human form and the rural landscape, synthesising expressionism with the delicate handling of light of Pierre Bonnard. The starting point of all Gotlib's painting was colour, creating a deeply intuitive and distinct palette in all his work. Gotlib's career was celebrated, following his death, with a retrospective at the Scottish National Gallery of Modern Art in Edinburgh in 1970, which toured to Southampton and Cardiff. Another major show was held in his home country in Warsaw in 1980; 'Self-portrait with dog', 1942 (lot 352) and 'Breton landscape', c.1929/30 (lot 355) from Katz's collection were exhibited at this important show. In 1988, Agi Katz held the exhibition 'Henryk Gotlib – A European Master' at Boundary Gallery.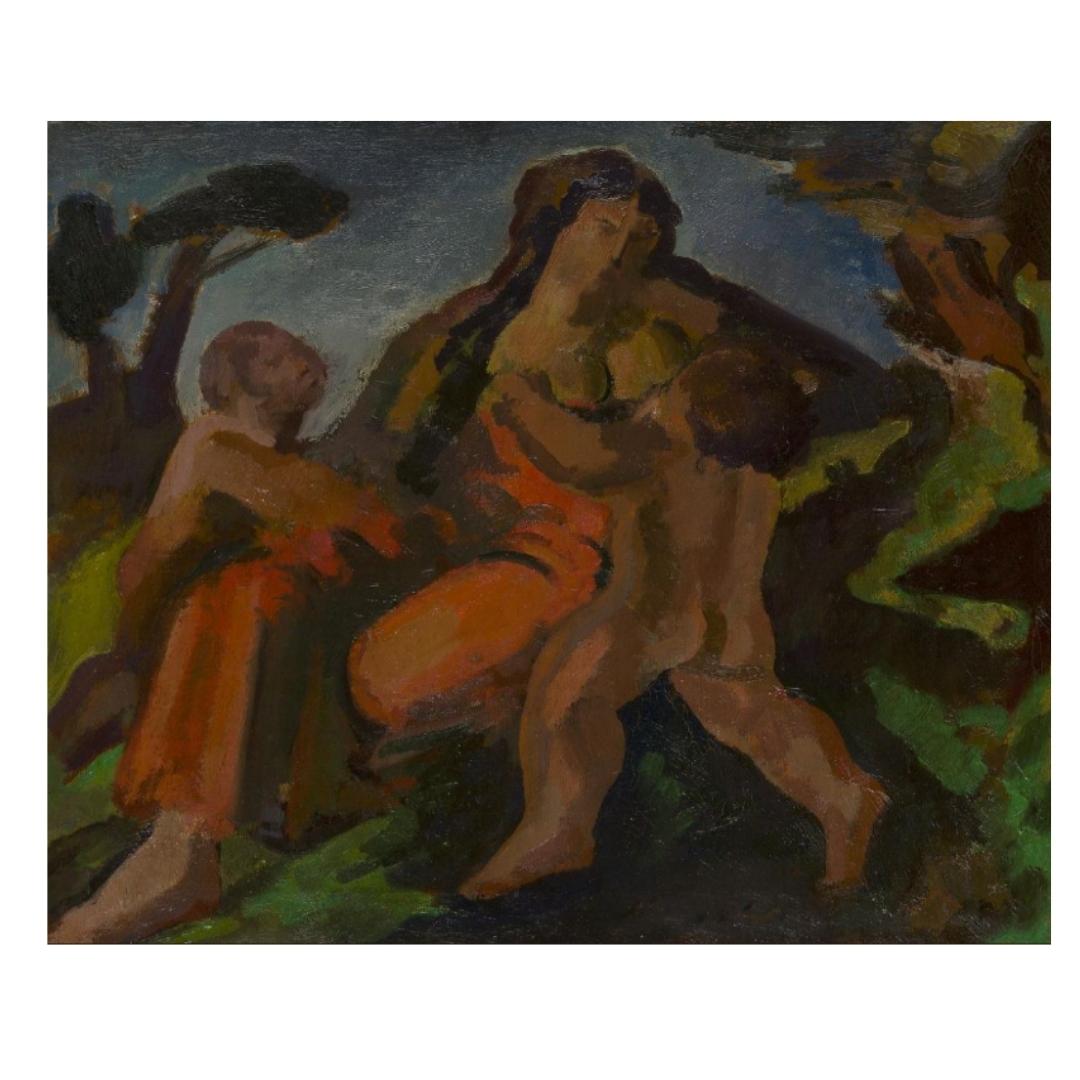 Bernard Meninsky, British/Ukrainian, 1891-1950 - Mother with two children; oil on canvas


Bernard Meninsky moved to Britain as a child from Ukraine, living in Liverpool where he first studied art. Meninsky was eventually awarded a scholarship to study at the Slade between 1912-13, following his fellow-Jewish émigré artists Mark Gertler and David Bomberg. His war-time mural 'The Arrival, 1918' is now in the Imperial War Museum collection and during the 1920s, he exhibited at the Groupil Gallery and was a celebrated tutor at Westminster School of Art, also becoming associated with the Bloomsbury group during this period. His sensuous and idyllic pastural scenes are a celebration of life and colour, demonstrating the influence of Post-Impressionism and Paul Cezanne on the artist. A memorial exhibition was held at Boundary Gallery for the artist in 2010.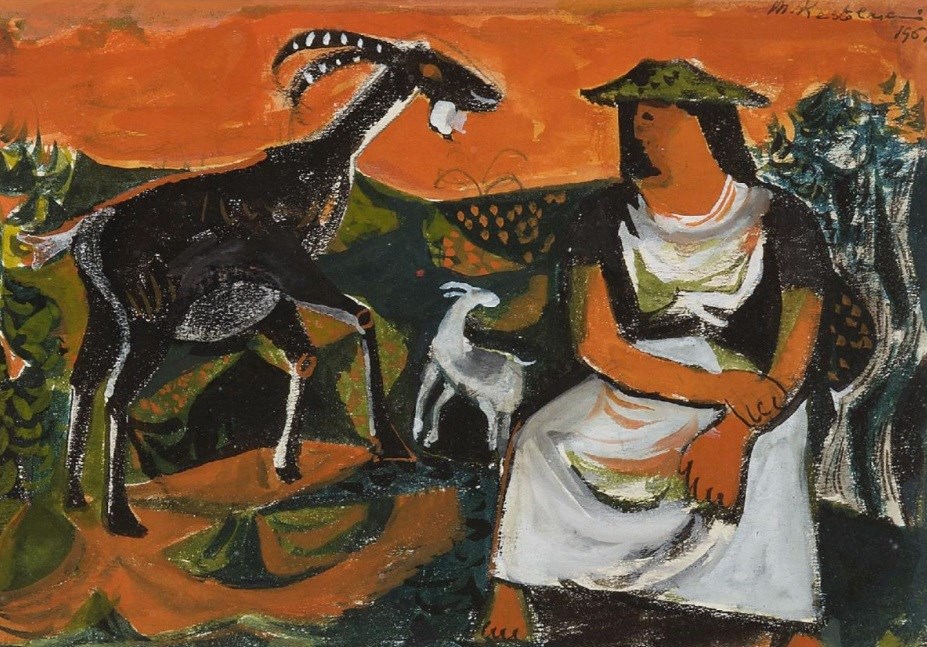 Morris Kestelman RA, British 1905-1998- Woman and Goat, France; pastel and gouache on paper, signed and dated upper right 'M. Kestelman 1951'


Morris Kestelman studied under Meninsky at Westminster, initially finding work as a commercial artist in costume and stage design. He would also create illustrations for a proposed book on the Bertram Mills Circus in London. Although the book was never published, we have a number of the related works in Agi Katz's collection, depicting lively and playful circus scenes. His most popular works, however, were made in the 1940s and 50s, depicting goat herders and fisherman, reminiscent of the work of John Craxton. The artist exhibited at Boundary Gallery in later life, having his first exhibition there in 1989.
Auction Information


Day Two: Modern & Contemporary British & Irish Art - The Estate Of Agi Katz, Founder And Director Of Boundary Gallery
Thursday 26 May, 11:00am
Viewing Times
Sunday 22 May 10.00am-2.00pm
Monday 23 May 9.30am-5.00pm
Tuesday 24 May 9.30-5.00pm

Please contact williamsummerfield@roseberys.co.uk for condition reports and further information.

View Catalogue