A vast collection of Murakami prints leads the Prints auction
18/06/2020 Prints & Multiples , News Stories & Press Release
LONDON: Iconic prints and sought-after editions by modern and contemporary masters together with a star-studded group of work by Italian artists forms the backbone of Roseberys London's highly anticipated Modern & Contemporary Prints & Multiples 7 July auction.
Shane Xu, Head of Department comments: This sale as usual, offers a fantastic selection of prints and multiples by a wide variety of renown artists, using various techniques. The upcoming sale on July 7th , will be on a much larger scale than usual, this time around with 450 lots in total. Included in the line-up are British printmaking works by the likes of Barbara Hepworth (Lot 65), European masters such as Picasso (Lot 179) and popular contemporary works by KAWS (Lot 373-377). We have an unusual private collection of Stanley William Hayter's prints (Lot 130-168). Hayter is extremely important for the modern printmaking history, and this collection covers almost the entire career of the artist's printmaking life. It is a perfect chance to own a piece by him. I always enjoy mixing the academic but interesting pieces together with the funky and witty works in my sales, such as the Marino Marini (Lot 220), Michelangelo Pistoletto (Lot 265) and Andrea Büttner (Lot 336). It is important to be able to present enough variety for the public to get interested and to choose from. This is what this sale is about, a solid variety of quality works.

Without a doubt the ultimate highlight of the sale is My Window, No.535, by David Hockney OM CH RA ( lot 289). The inkjet print in colours on cotton fibre archival wove, signed, dated and numbered is in its original cloth bound slip case, together with book, published by Taschen, Cologne. In this artist's book of 120 iPhone and iPad drawings, David Hockney follows the course of the seasons through the window of his Yorkshire home. Each image depicts a fleeting moment—from the colourful sunrise and lilac morning sky to night-time impressions, snow-covered branches, and the arrival of spring. Which serves as a fitting tribute to the current worldwide climate, with the window being a viewpoint that many have come to love and cherish during this time. This lot is estimated to sell for £15, 000 – 20,000.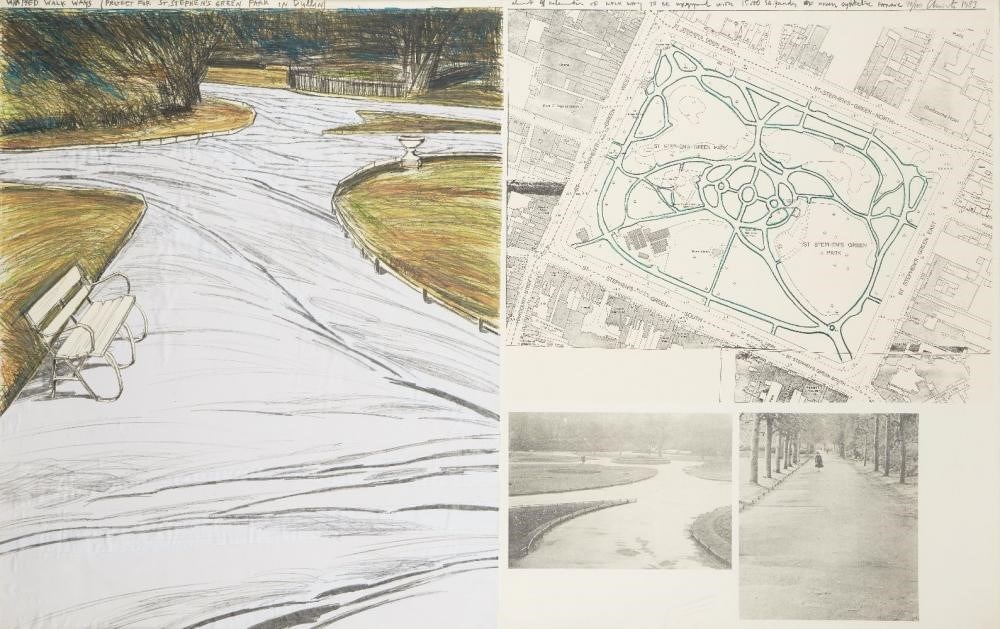 Roseberys are proud to offer work by the late Christo, who sadly passed away recently in May this year. Lot 259, Wrapped Walkways, Project for St. Stephen's Green Oark, Dublin 1983; lithograph is estimated to sell for £2,000 – 3,000. The drawing was first created as a plan for the artists attempt to do a wrapped walkway in the landmark park in the city center of Dublin. However, like many of their large-scale projects, the authorities refused the permit, so this work of art serves what was once a fleeting dream for the artist. Throughout their careers, Christo and partner Jeanne-Claude paid the entire cost of their extensive public artworks themselves. They earnt all of their money through the sale of Christo's preparatory studies, like the print pictured above and early works from the 50's and 60's. They did not accept grants or sponsorships of any kind. Other lots by the artist duo in the sale included is lot 260, an offset lithographic poster of The Umbrellas installation in Japan and USA, 1984-91. Also, lot 261, Package on Carozza lithograph, which was primarily created for the A. Berlingieri project, in Taranto, South Italy, 1984.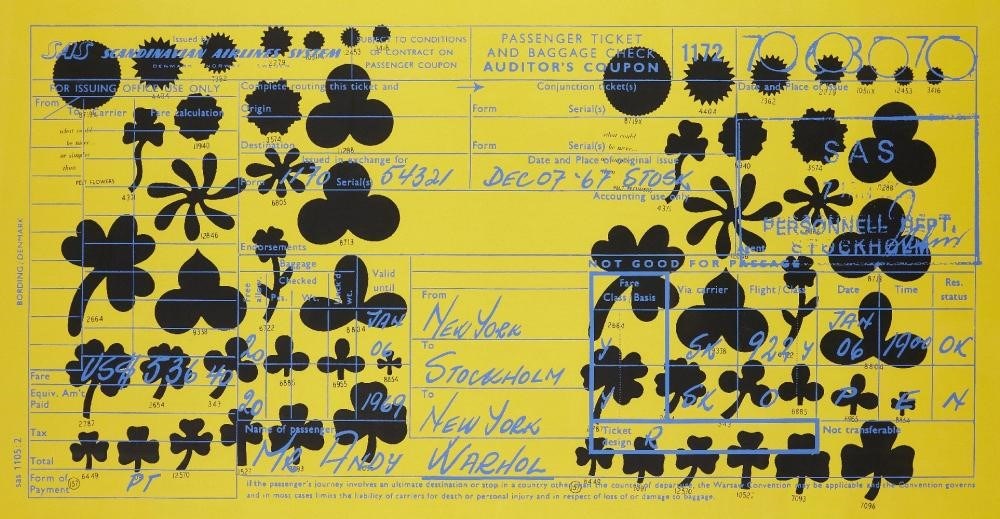 Lot 248 comes from renown American artist Andy Warhol. The SAS Passenger Ticket 20 large print is a great visual representation of an SAS (Scandinavian Airlines) passenger ticket done in bright yellow with black graphics covering it. The piece was based on Andy Warhol's round-trip SAS airline ticket and baggage check to Stockholm dated December 7, 1967. The abstracted and enlarged subject of the ticket for Scandinavian Airlines was published for a Warhol exhibition in Stockholm, Sweden at the Moderna Museet, and it is one of Warhol's earliest published prints. This print is estimated to sell for £2,000 – 3,000.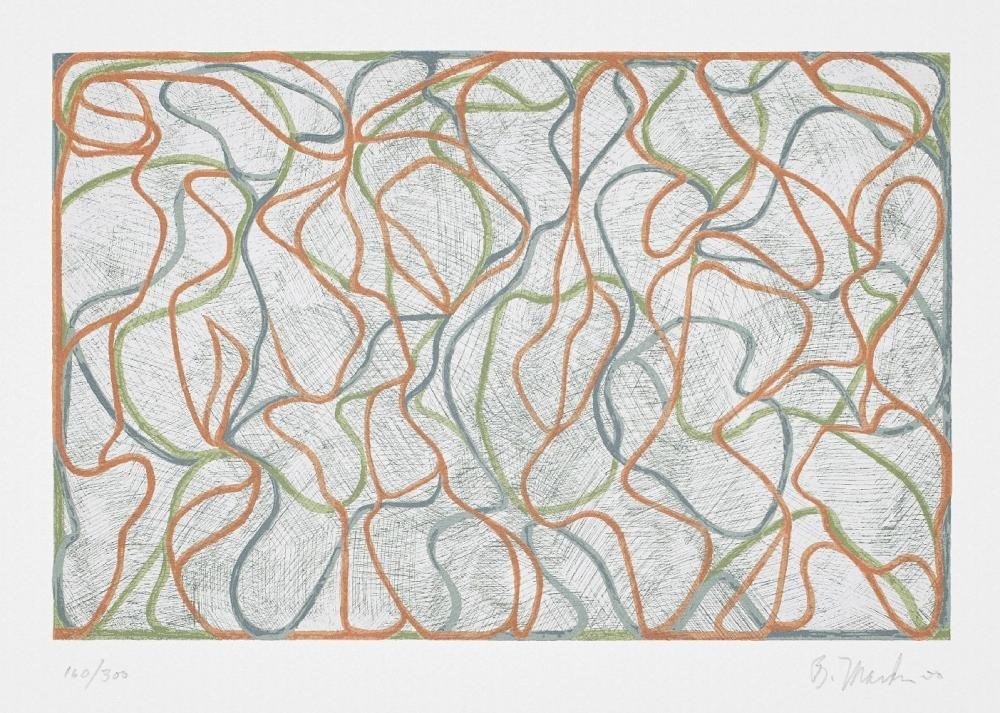 Also included amongst the American artists is work by contemporary painter, Brice Marden. Unlike Pop artist Warhol, Marden's work is recognised for its subtle explorations of colour and gestural lines.  The minimalistic artists screenprint titled Distant Muses (lot 263) is on offer for £3,000- £5,000.
A wide collection of works that are rare to the European market, are the prints ranging from lot 431 to 450 by Japanese artist Takashi Murakami. Sometimes referred to as the Japanese Andy Warhol, the popular artist is well-known for blurring the lines of high and low art. Each print included within the sale includes his signature iconology, ranging from the artists alter ego, Mr. DOB to the kitsch smiling flowers. Also included within several of the prints is the hugely popular manga character, Doraemon. The estimated selling prices among prints by the artists range from £400 up to £3,500. A highlight within the group is lot 441, five offset lithographs in colours on wove titled Flowers Blooming in This World and the Land of Nirvana. This set is estimated to sell for £2,500 – £3,500.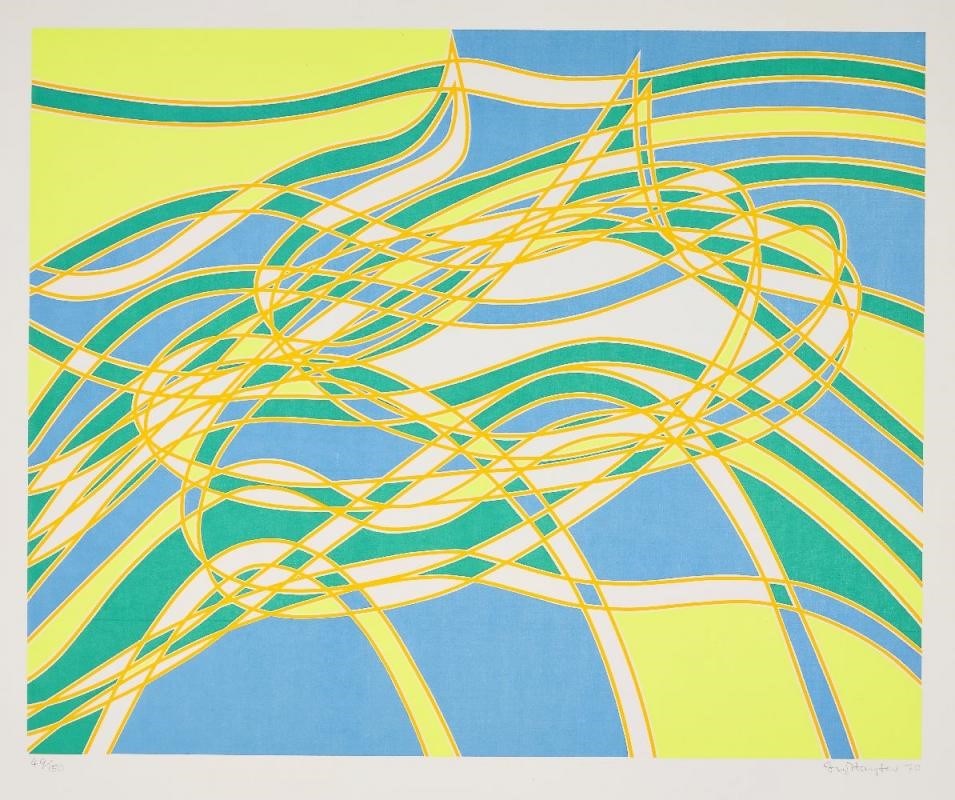 Another large collection of art works by the same artist included within the sale come from Stanley William Hayter CBE. Lot 130-168 hail from a stellar private collection, showcasing the British artist's printmaking works from the very beginning of his career till the end of his life. Prices range from £200 to £1,200. The highlight within the large collection is lot 149. The four screenprints, titled The Aquarius Suite which are is estimated to sell for £800 – 1,200.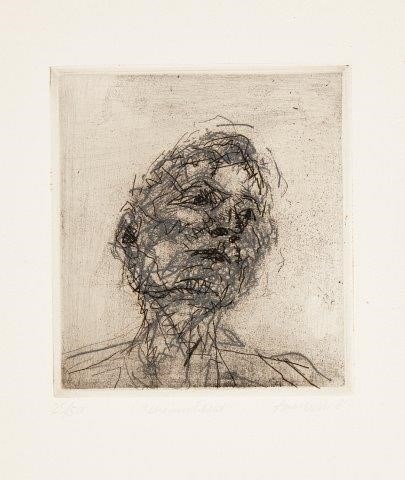 Frank Auerbach,British/German b.1931-Six Etchings of Heads [Marlborough 9-14], 1980-82;the complete set of six etchings on Arches wove

German, British artist Frank Auerbach's six Etchings of Heads [Harley 10] (lot 295), are also included within the highlights of the upcoming sale at Roseberys. The complete portfolio of six etchings on Arches wove, printed by Palm Tree Studios and published by Bernard Jacobson in London are estimated to sell for £8,000 – 12,000.  Title's and subjects comprise of fellow famous artists and friends including Joe Tilson, R.B. Kitaj, Leon Kossoff, Lucian Freud and Gerda Boehm, who are regular sitters of his.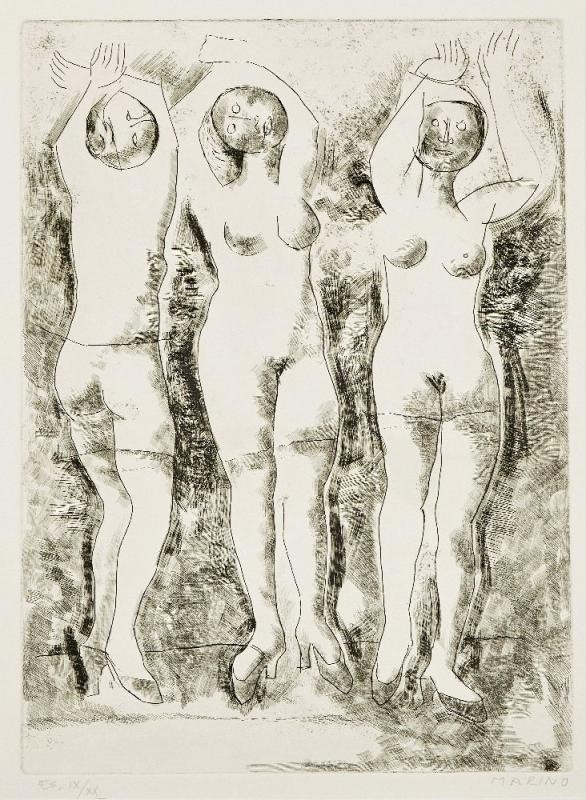 Among the large offerings by Italian artists in the sale is the complete portfolio of 20 etchings and drypoints on wove, Graphic Work, 1972, by artist Marino Marini (lot 220). Printed and published by Luigi De Tullio, Milan, with their blindstamp, each print is individually mounted, in original wood and boar leather portfolio. This rare and complete collection is estimated to make between £13,000 – 15,000.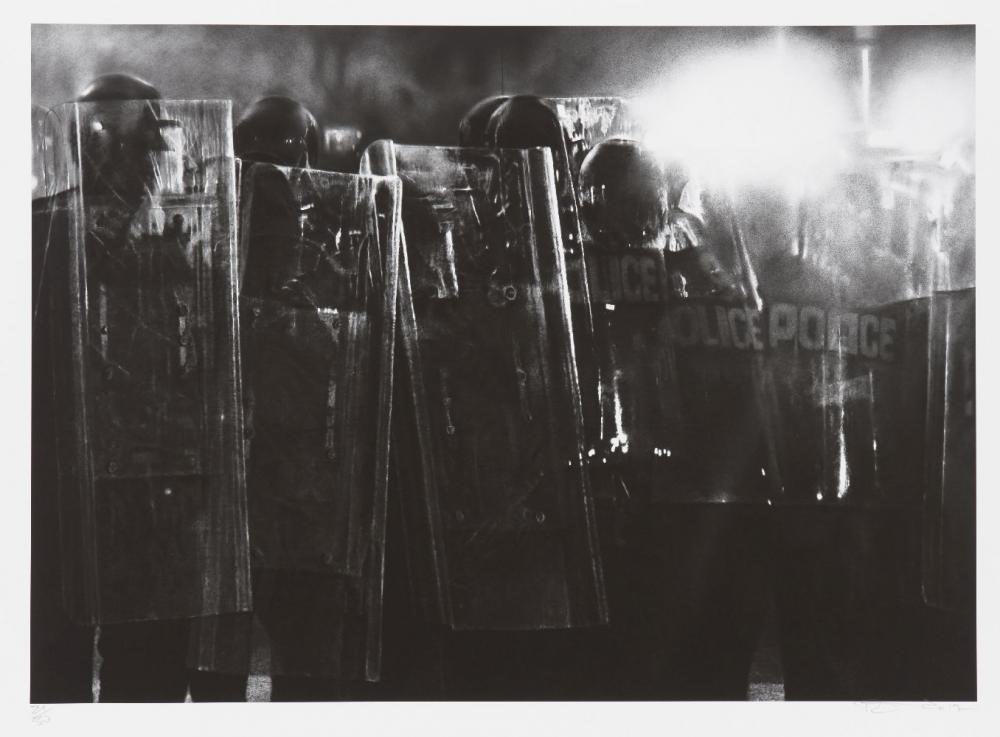 To round up the top ten highlights of the sale is work by award winning American artist Robert Longo. Longo became a rising star in the 1980s for his "Men in the Cities" series, which depicted sharply dressed men and women writhing in contorted emotion.  On offer within Roseberys auction is the complete set of four Ditone prints on 350gsm Hahnemuhle photorag wove, Untitled, 2017 ( lot 379). The set has been valued at £8,000 – 12,000.
The sale will take place on Tuesday 7th July, starting at 11 am
View the full catalogue here 
Contact Head of department Shane Xu for more information: shanexu@roseberys.co.uk
Viewing will be made by appointment only. To facilitate an appointment email prints@roseberys.co.uk with your date and time.