A rare painting by the Hungarian painter Róbert Berény offered at auction
26/11/2021 News Stories & Press Release, Impressionist, Modern & Post War Art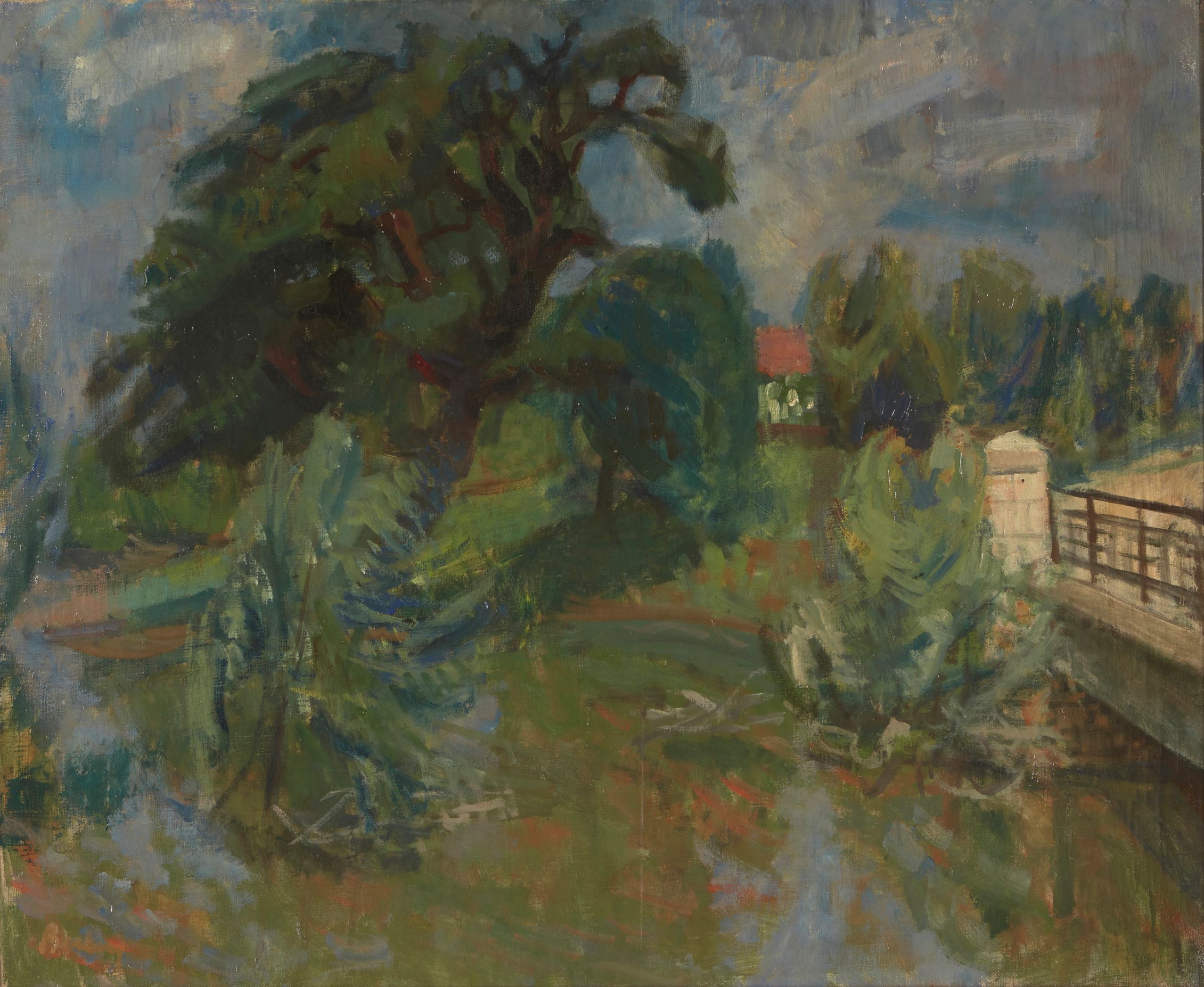 Róbert Berény, Hungarian 1887 – 1953- Zebegény, circa 1937; oil on canvas
A rare painting by the Hungarian painter, Róbert Berény, is set for auction in the upcoming Impressionist & Modern sale Wednesday, 1st December. Lot 1, an artwork by Hungarian artist Róbert Berény, 1887 – 1953, launches the Impressionist and Modern Art sale. Titled 'Zebegény' the oil on canvas, executed circa 1937, is signed lower left and measures 60x73.5cm. This particular work on offer at Roseberys has an estimated price of £5,000 -£8,000.
Works by Róbert Berény are rare and difficult to find on the market, as many went missing during the second world war.  In fact, in 2014, one of these was the missing master's artwork that was discovered as a prop in the children's film 'Stuart Little'.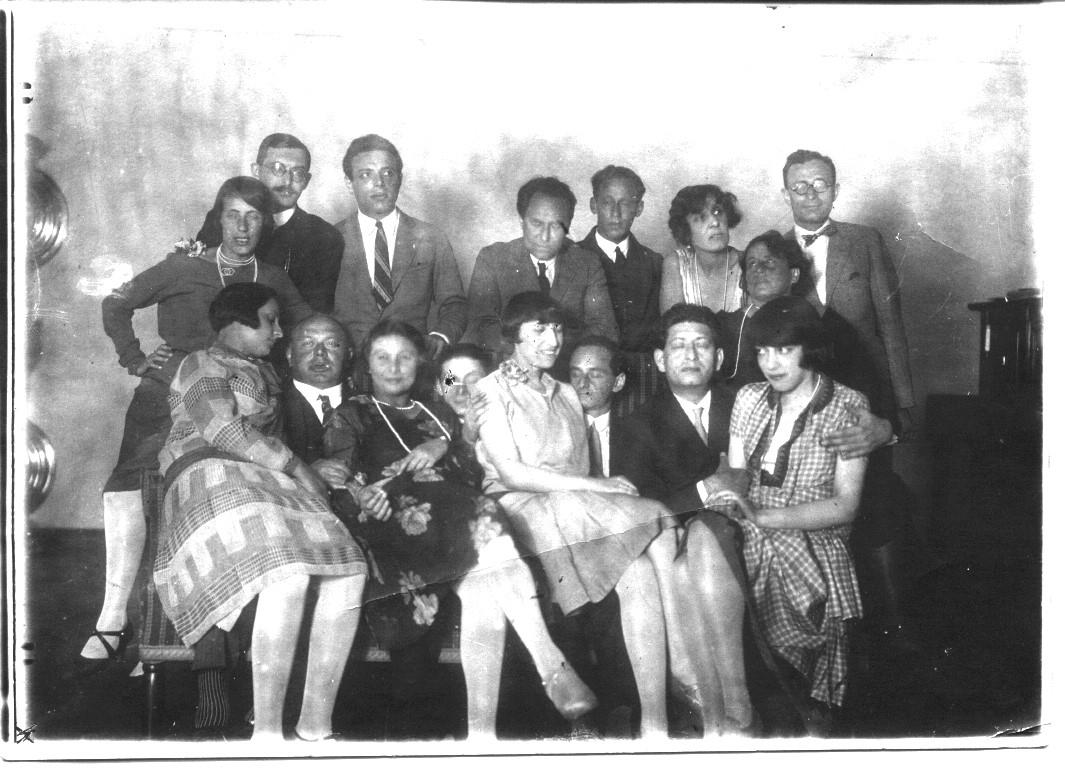 Dormandi is standing on the extreme left (with glasses),below him his wife, Olga Szekely-Kovacs is sitting on the knee of her (step)father Frederic Kovacs and, seated extreme right, Bereny and his wife, Eta ( the subject, I believe, of the portrait of Woman + Cello, the "Stuart Little" painting). – image from the family archive of Paul Szeben
The artwork on offer at Roseberys originally belonged to the vendor's grandfather, Paul Szeben, the brother-in-law of the writer, Ladislas Dormandi, who was married to Bereny's pupil, Olga Szekely-Kovacs.
Róbert Berény, exerted an immense influence on the artistic landscape of his native Hungary. Berény was one of the avant-garde group known as The Eight, alongside seven other prominent Hungarian artists, including Károly Kernstok, Béla Czóbel and Ödön Márffy. This group played a significant role in the introduction of Expressionism, Cubism, and Fauvism (that is, some of the defining artistic movements of early twentieth-century Europe) to Hungary. Berény was undoubtedly informed in this approach by his encounters with these radical artistic developments during his time in Paris, where he studied at the École des Beaux Arts and the Académie Julian and was taught by Jean Paul Laurens. Berény was therefore at the forefront of the avant-garde movement in Hungary, shaping the subsequent artistic and cultural development of the country.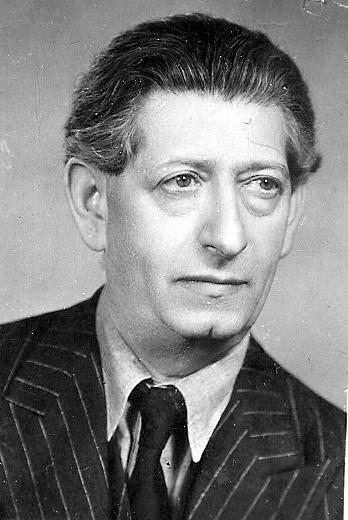 Image of Róbert Berény - image from the family archive of Paul Szeben
Indeed, the impact of French art on Berény's work is undeniable, with the influence of artists such as Paul Cézanne and Vincent van Gogh evident in the composition and style of Berény's paintings, especially in his tendency to depict flattened forms by applying paint in broad swathes of undifferentiated and somewhat unrealistic colour.
This particular work on offer at Roseberys suggests Berény's debt to Post-Impressionism, with the loose application of paint creating slightly abstracted and distorted forms which imbue the piece, with a sense of the freedom and vitality of the natural scene which it depicts. These swirling brushstrokes create a feeling of movement which most obviously recall the work of Van Gogh.
Berény's work was exhibited throughout his lifetime, including at the Ernst Museum in Budapest, at the National Salon in 1929 and 1932, and he represented Hungary at the Venice Biennales of 1928, 1934 and 1936. Works by Berény are in the collections of the Hungarian National Gallery in Budapest, the Janus Pannonius Museum in Pécs, and the Deák Collection in Székesfehérvár and have been exhibited as far afield as the Santa Barbara Museum of Art in California.
-Ends-

Impressionist & Modern Art
Wednesday 1 December, 10.00am | View Catalogue

Contemporary Art
Wednesday 1 December, 2.00pm | View Catalogue

Find all the in-person viewing times here.
Alternatively, we are happy to provide further images, condition reports and video viewings.
Register to bid live online with RoseberysLive or contact us to book a telephone line. Bidding in the room is limited and also by appointment only. 

Please contact tessobrien@roseberys.co.uk for further information.