A collection of nearly 300 lots sold from an esteemed estate
12/07/2021 Professional Services & Valuations
Roseberys Discoveries: A collection of wide-ranging works that came into Roseberys auctions via an inheritance tax valuation for probate of an esteemed estate, was an overall success.
This collection was dispersed within a variety of auctions including, Modern & Contemporary British Art, Fine & Decorative, Old Master & 19th Century Pictures, Arts of India, Chinese, Japanese & South East Asian Art and Impressionist, Modern, Post War & Contemporary Art, proving what a wide collection of art and antiques was on offer. In total, 297 lots sold, which on average is the number of lots to fill a healthy sale, showing just how many items were entered onto the market through this valuation.
Maria Zuccon, Professional Services and Valuations Manager, commented on the discovery: 'This is another lifetime collection that was sold through auctions. Sadly, the disputes between the family members forced the court to sell everything at auction. The collection compromises of lots by many female artists such as, Thérèse Oulton, Dame Laura Knight DBE RA RWS, and the incredible work by Vanessa Bell, sister of Virginia Woolf.'
This oil on canvas, portrait of Sir Leslie Stephen, c. 1902-3, which was later confirmed to be by British artist Vanessa Bell, 1879-1961, was certainly the highlight out of the estates collection that was sold at Roseberys. Against an estimate of £1,500 - £2,000, this painting made £20,000 in the Modern & Contemporary British Art auction on 11 February 2020. Sir Leslie Stephen, father of Virginia Woolf and Vanessa Bell, was an eminent man of letters and the editor of the first 26 volumes of the Dictionary of National Biography. The present portrait bears resemblance to the portrait of Leslie Stephen by George Frederic Watts on loan to the National Portrait Gallery [NPG L238]. Vanessa knew Watts personally as a family friend and her early work was greatly influenced by him. The present work is Vanessa's earliest known portrait painting.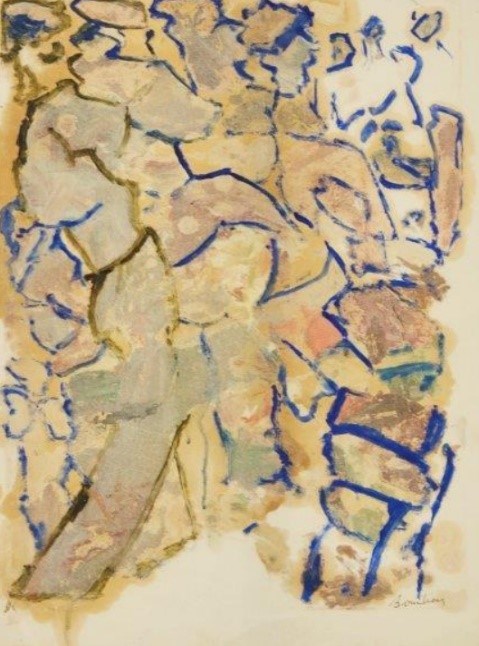 Another lot that far exceeded it top estimate within the same Modern & Contemporary British Art auction on 11 February from the collection was lot 93, David Bomberg LG, British 1890-1957- Festivity; oil on paper. Against an estimate of £800 - £1,200, this picture sold for £8,500, following a trend of work by Bomberg selling exceptionally well at Roseberys.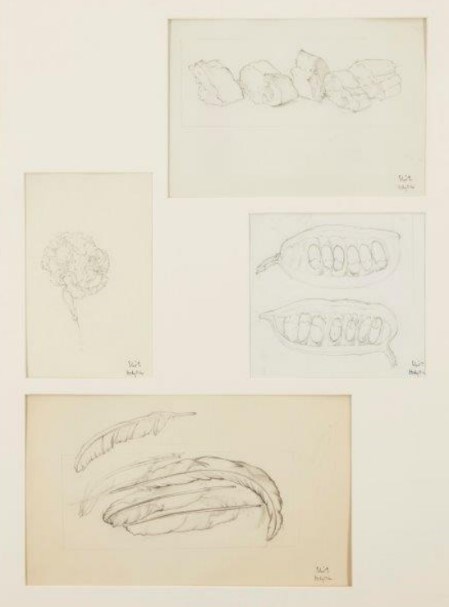 Lot 272, a collection of botanical drawings; pencil on paper also in the same sale by British artist Eliot Hodgkin, 1905-1987, sold for £4,500, doubling its top estimate of £2,000.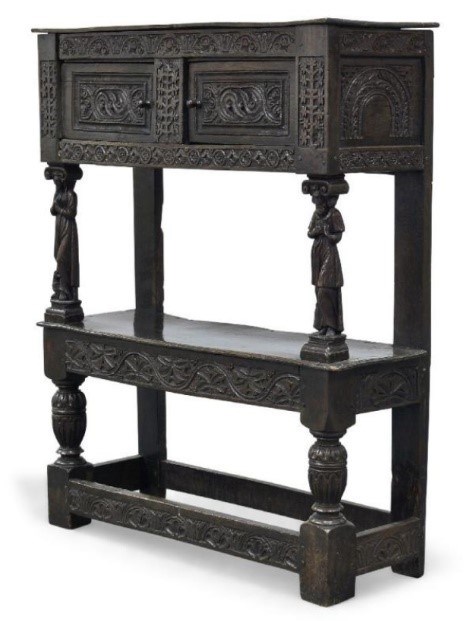 As well as pictures, furniture was also offered to the market from the esteemed estate. Lot 328, a carved oak court cupboard of diminutive proportions, incorporating 17th Century elements made an outstanding £9,000 against a pre-sale guided price of £2,000 - £3,000 in the Fine & Decorative auction on 5 June, 2020.

Another highlight item that sold well in the same Fine & Decorative auction, was a large carved sandstone herm of Pan, 18th/ 19th century, modelled with curly hair and beard, laughing merrily with Pan pipes and a rustic branch below, on a tapering column, with block base. This lot came with an estimated price guide of £800 - £1,200 and realised £4,500 to a successful bidder.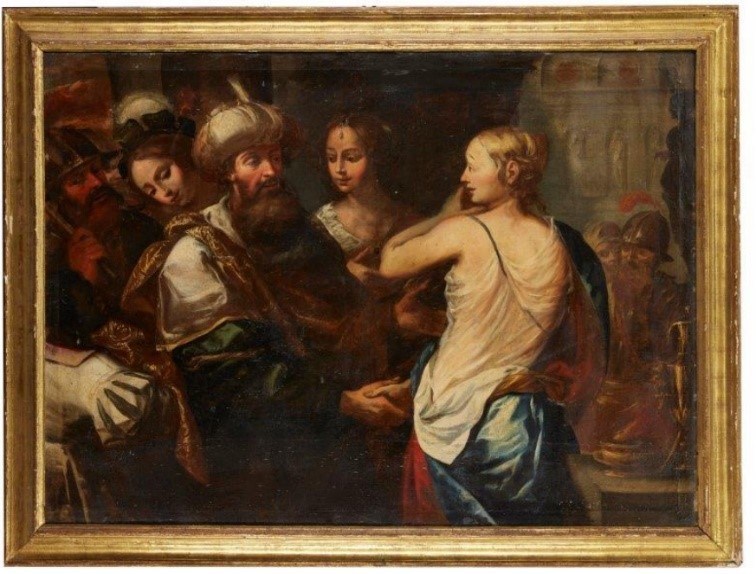 A highlight within the Old Master & 19th Century Pictures auction on the 4 June, 2020, was lot 103, Genoese School, 17th century- Esther Before Ahasuerus; oil on canvas. Coming with a pre-sale estimate of £2,000 - £3,000, this lot sold for over double its top estimate, making £8,125.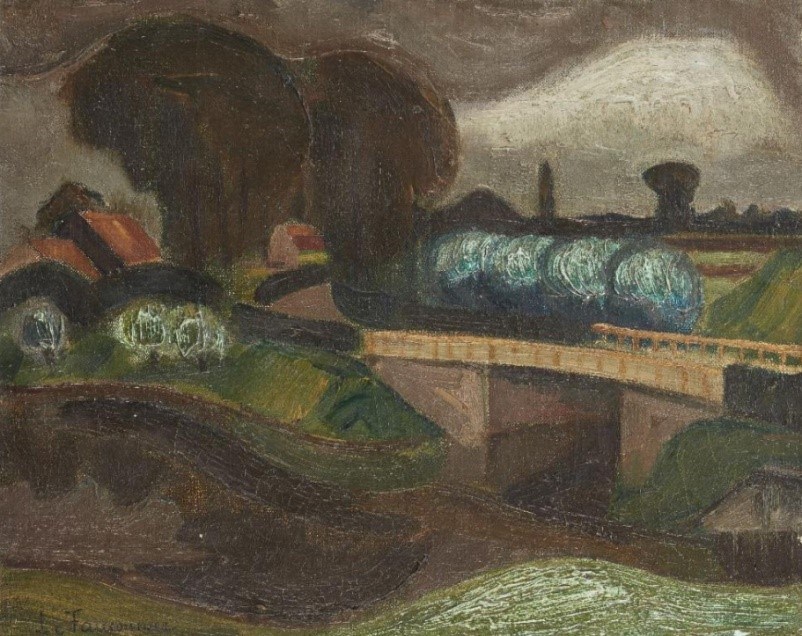 Lot 8 : Henri Le Fauconnier, French 1881-1946- Paysage avec un pont (landscape with a bridge), circa 1915; oil on canvas

Two works by French artist Henri Le Fauconnier, sold with amazing results in the Impressionist, Modern, Post War & Contemporary Art auction. Lot 7, Autoportrait; oil on canvas made £5,500 and lot 8, Paysage avec un pont, circa 1915; oil on canvas, made £4,750, against a modest pre-sale estimated price of £150 - £200.
*More about Roseberys Inheritance Tax Valuations for Probate
 Rosebery's qualified and experienced valuers undertake independent valuations of personal chattels under Section 160 of the Inheritance Tax Act 1984. The reports are for both executors and solicitors who are acting on behalf of a deceased estate in compliance with the requirements of HM Revenue and Customs (HMRC). Our professional valuers use their expert knowledge and experience to ensure that the open market valuations are realistic and will not be rejected by the HMRC
A detailed inventory and valuation with all items of importance and any specific bequests is produced.
Typically, a valuer will visit the property and list all items with a value in excess of £500. In addition, any items below this level but still of saleable value will be recorded. An abbreviated valuation will be produced in line with section 160 of the 1984 Inheritance Act as well as a more detailed report for the executors.
In the event of executors or beneficiaries wish to arrange the sale of some or all of the chattels involved in an estate, then Rosebery's provides a complete sales service. We will arrange collection of the pieces concerned, ensure their inclusion in the appropriate sales, advise on reserves where necessary and ensure a rapid settlement.
Please contact our valuations team who will be happy to discuss your requirements, our fees and how we may be able to assist.
valuations@roseberys.co.uk