A chat with Ed Plackett : Roseberys Modern & Contemporary Prints & Multiples Specialist
17/06/2021 Prints & Multiples , News Stories & Press Release

Ed Plackett : Specialist and Head of the Modern & Contemporary Prints & Multiples Department at Roseberys
Here we get to know Ed Plackett, the new Specialist and Head of the Modern & Contemporary Prints & Multiples Department at Roseberys, ahead of his debut auction on Wednesday 7 July.
What inspired you to start working in the art world?
I was inspired to start working in the art world because I always enjoyed going to art auctions and fairs during my time at university.
What has your career path looked like so far to reach up to this position at Roseberys?
I graduated in Art History from University College London, then spent three years in Florence, Italy and qualified as a picture restorer at the Palazzo Spinelli Institute. I then was a Head of sale in 19th Century European art at Christie's South Kensington for ten years, three years at Bonhams Bond street as a Head of department in Impressionist pictures, then four years in a commercial gallery mainly dealing with modern prints and a further five years as an independent dealer.
 What has been your most exciting art sale to date?
My most exciting art sale was a beautiful Alfred Sisley landscape when I was an independent art dealer. It was exciting sourcing the picture, researching it and selling it to the collector for a fair price. 


Andy Warhol, American 1928-1987- Tattooed Woman Holding a Rose, 1955, offset lithograph in colours on pale green onion skin wove for sale within Roseberys upcoming Modern & Contemporary Prints & Multiples auction
Who is your favourite artist?
Andy Warhol, in particular the original silkscreens on canvas that were often hand finished by Warhol. I like the Marilyn Monroe and Liz Taylor portraits, and the early prints such as Tattooed woman and his polaroid photographs.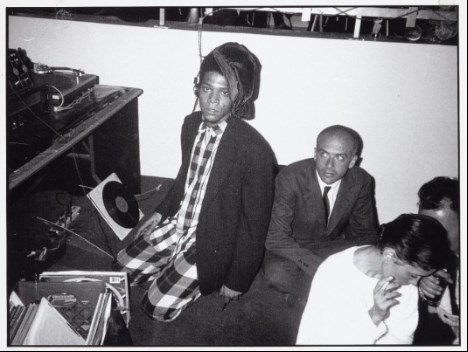 Patrick McMullan, American b.1955- Jean-Michel Basquiat, Keith Haring and Billy Idol, 2002; three digital photographs on Epson for sale within Roseberys upcoming Modern & Contemporary Prints & Multiples auction

Which exhibition moved you the most?
The Basquiat show at the Barbican titled 'Boom for Real' - Thu 21 Sep 2017—Sun 28 Jan 2018. It gave a great overview of the artist's life and work
Ken Howard RA, British b.1932 - Beach scene; oil on canvas sold in Roseberys Modern & Contemporary British Art auction 25.5.21 for £2,125
Which art work that sold at Roseberys would you love to have on your own wall?
Ken Howard beach scene, oil on canvas, in the recent Modern British auction.
Looking forward into the future, what are you most looking forward to about working at Roseberys?
I'm most looking forward to working with my friendly, like minded colleagues and putting exciting auction sales together, whilst learning new elements about prints and multiples myself. My debut Modern & Contemporary Prints & Multiples at Roseberys auction will take place on Wednesday 7 July, starting at 10am. This auction has a wide range of prints from artists of diverse nationalities, starting with a strong Asian section and leading into a European, British and American part, and concluding with varied and high-quality urban art prints. We have great examples of prints by Banksy, Warhol, Hirst, Opie, Murakami, Lowry and Matisse to name a few.
You can find out more about Roseberys Modern & Contemporary Prints & Multiples department here