Portraits Proving Popular at Roseberys Old Master Auction
12/06/2020 News Stories & Press Release, Old Master & 19th Century Pictures
Roseberys London: The highly anticipated Old Master, 18th & 19th Century Pictures auction, on Thursday 4 June was the first sale to take place since the lockdown began. Despite the postponement and obstacles due to Covid-19, the auction was a great success, producing fantastic results throughout. With highlights including a Hunting scene, painted by French artist René Princeteau and a portrait of a lady in the manner of Italian artist Pierfrancesco Cittadini, both selling both for £30,000 each.
On the overall sale, Marcus Grey, Head of Department, commented: Last Thursday's auction showed some fantastic results for Roseberys with early portraiture dominating the highlights. A beautiful mid-17th century portrait attributed to the circle of Pierfrancesco Cittadini made £30,000, whilst a unique portrait by Lavinia Fontana made £7,500. Also, our private collection of Portrait miniatures proved to be very popular, with Lot 4 selling for £6,875 and lot 20, a Portrait miniature of a high-ranking Napoleonic officer by Louis-Marie Sicardi- selling for £5,500. The results of the René Princeteau's also showed that the market for this artist continues to be strong with many selling for above estimate.

Before the sale began, the internet clerks were briefed and ready to expect a busy day of sales. Expectations were set high due to the number of pre-registered bidders which exceeded 800, poised and ready to compete for their lots throughout the day.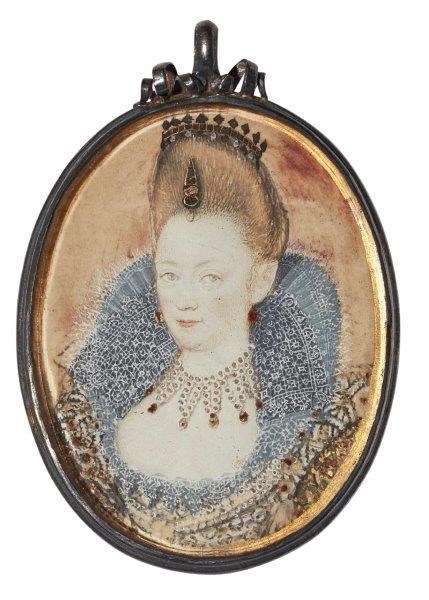 The beginning of the sale saw a collection of 67 miniatures realise excellent results, with many achieving prices higher than their estimates. One being lot 4, circle of English artist Isaac Oliver. The portrait miniature of a lady in a glazed oval silver frame, sold for £6,875, over double its expected estimated value.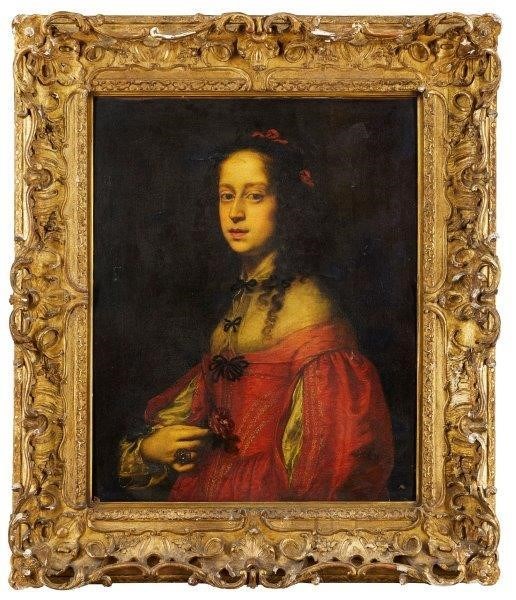 Estimated to sell for £6,000 - £8,000, lot 72 was fiercely bid up to a successful sale price of £30,000. The Portrait of a lady, wearing a red Italo-Hispanic dress, holding a rose is circle of Italian artist Pierfrancesco Cittadini, 1616–1681. Born in Milan, Cittadini initially became a pupil of Daniele Crespi before heading to Bologna in the 1630s to establish himself as an artist in the workshop of Guido Reni, later rivalling his former master for altarpiece commissions within the city.  The Portrait of a lady is typical of the artists style. Known for his attention to detail in the portraits of female sitters, the present oil on canvas characteristically displays the attention to the elaborate costume of the sitter and the rose she holds in her hand.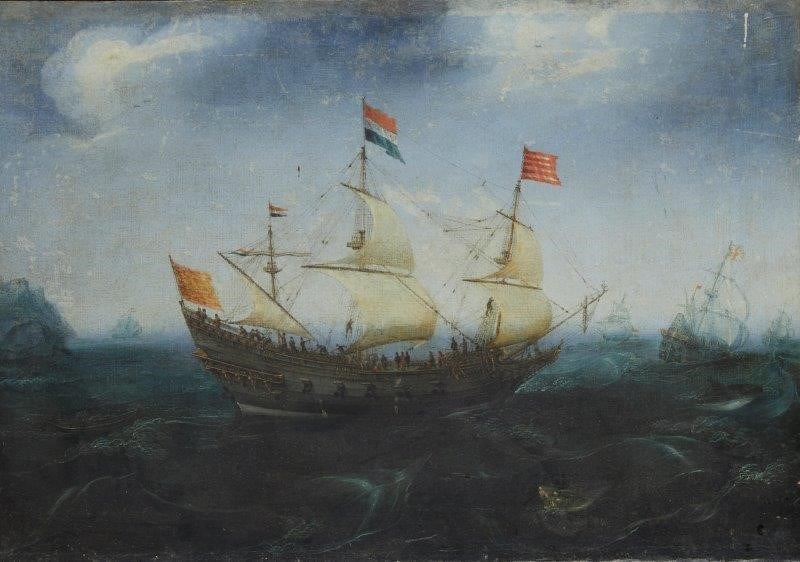 Another work that sailed high above its estimate to £23,750 was lot 75. The oil on canvas depicting choppy waters with a whale and a sea-monster, is circle of Dutch artist Hendrick Cornelisz Vroom, 1562-1640. Hendrik Cornelisz Vroom was a Dutch Golden Age painter credited with being the founder of Dutch marine art or seascape painting. His work can be seen in the Rijksmuseum, Frans Hals Museum and Westfriesmuseum.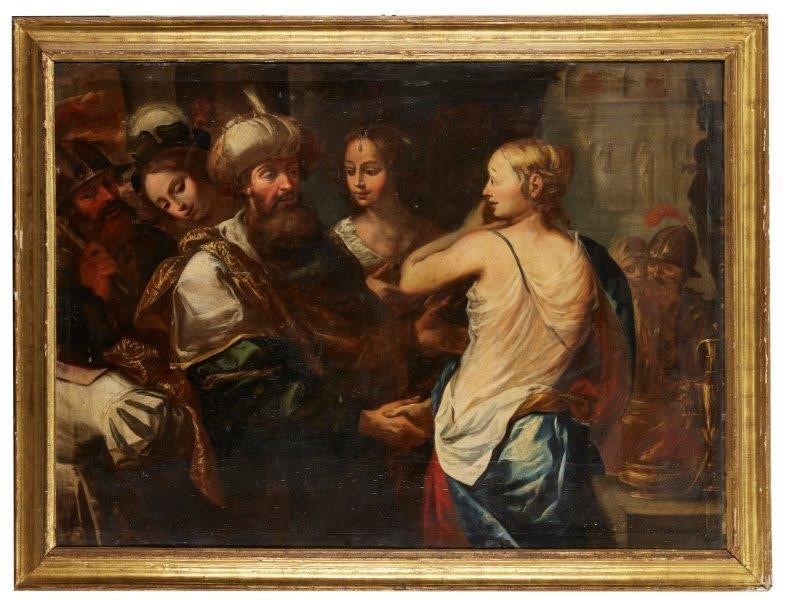 Previously sold at Sotheby's London in 1993, lot 103, was successfully bid up to a final selling price of £8,125, from its original estimate of £2,000 - £3,000. The oil on canvas, titled Esther Before Ahasuerus, hails from the Genoese School, 17th century.
Realising a price of £7,500, lot 96 is a beautiful self-portrait, with strong provenance by Italian artist Lavinia Fontana, 1552-1614. The, signed, inscribed, and dated oil on canvas self-portrait of the artist as St. Catherine of Alexandria, was painted in 1595. St. Catherine is portrayed with her traditional attributes gazing up to the heavens in Fontana's typically Mannerist style. The detail and colour is employed vibrantly, reminiscent of the work of Sofonisba Anguissola, another female northern Italian Renaissance painter.
Titled Il Guercino, lot 109, study of a woman half-length with arm outstretched in red chalk on laid paper sold for £6,875. The Italian picture that was likely to be created around the period of 1591-1666, is from the workshop of Giovanni Francesco Barbieri, proving that there is still some market demand for good quality works on paper, a market that has suffered greatly over the last ten years.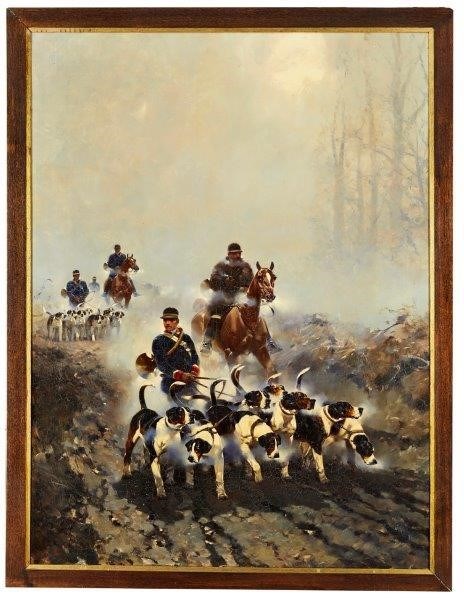 A collection of star lots within the auction came toward the end of the sale, with multiple bidders competing from Belgium, France, and the US. All the works by French artist René Charles Pierre Princeteau, 1843-1919, came from a private collection. A master in the depiction of equestrian subject matter, René Princeteau is considered to be one of the most highly sought-after academic French artists of the late 19th century. Lot 364, Early morning, bringing out hounds with huntsmen in attendance; oil on canvas, was the hotly contested work that soared up to £30,000. The work is considered to be a fine example of the artist's carefully conceived hunting scenes. This painting will be included in the forthcoming catalogue raisonné on René Princeteau compiled by Louis Cuvreau and Hubert de Watrigant. Other sale highlights coming from the private collection of Princeteau's works, were lot 358, Veneur pendant un débuché, selling for £13,750, lot 359, La Chasses Basque selling for  £12,500 and lot 360, Piqueur Foulant selling for £11,500. In total the collection of seven works by Princeteau sold for, £90,125.
-Ends -
All prices in the press release include Buyer's Premium of 25%
For further information please contact Head of Department Marcus Grey
marcusgrey@roseberys.co.uk